'90 Day Fiancé': Did Darcey Silva's Fiancé Buy Her a Fake $70 Engagement Ring From Her Own Website?
'90 Day Fiancé' star Darcey Silva is engaged to Georgi Rusev. But fans have noticed that the engagement ring looks identical to one on her website.
Darcey Silva is engaged. After numerous failed public relationships, the former 90 Day Fiancé star has seemingly found the one in Georgi Rusev. She announced her engagement earlier this week and has since been flashing her gorgeous wedding ring. And while the ring is pretty and looks expensive, fans have some questions.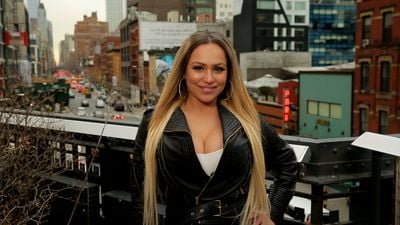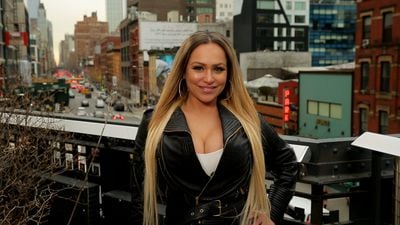 Darcey Silva's love life
Fans have been through a lot with Silva. When she first started with the 90 Day Fiancé franchise, she was dating Dutch fitness instructor Jesse Meester. After two seasons with him, she moved on to English businessman Tom Brooks. Silva's relationship with Brooks also stretched out over the course of two seasons of the show.
By the time her new show, Darcey & Stacey, premiered, Silva already had found love with Rusev.
"Honestly, I am really, really happy in my life right now," she recently told Entertainment Tonight. "I felt like I've moved on from the past, taking time to heal myself inside and out, and I was ready for love again. I have an open heart and he's an amazing guy. He's someone who has a different demeanor than the last two, thank God. For me, I feel like I get to honor myself and say what I want in a relationship. He's very patient with me, calm and so understanding and we have a lot of fun. I mean, let alone, he's a hot, sexy Bulgarian guy, who wouldn't want that?"
Darcey's wedding plans
Silva and Rusev have actually been engaged since June but they couldn't tell the world their news as it will play out on this season of Darcey & Stacey.
"I still feel newly engaged," Silva recently told People. "I haven't been able to really celebrate it yet with everybody. I want to be able to shout it to the world. It was definitely a total surprise for me. Georgi and I have a very deep connection, and I feel like in that moment I was not expecting it at all."
Silva and Rusev's relationship hasn't been without drama, though. On the show, she recently found out that Rusev was still married. But the pair still feels secure in their relationship.
"The most important [thing] is we understand each other and we have each other's backs," Rusev told the outlet. "We feel very secure with each other."
As for the nupitals, Silva already knows what she wants. She wants to say "I do" on a beach. She wants both of their families to be involved. She revealed that they may have a small ceremony in America first and then go abroad.
Who paid for Darcey's wedding ring?
When Silva began to show off her ring, fans were quick to notice that it was identical to one on her and her sister's online store, House of Eleven, called The Promise Ring. The cubic zirconia ring is selling for just $70.
Rusev told People that it was really hard to find a ring for Silva. So, did he give up and just buy a ring from her site? Are they using the ring as a stand-in until they find a permanent one or is Silva using her engagement as a way to promote her products?
Neither Silva nor Rusev has commented on where the ring came from.