'90 Day Fiancé': Did Fernando Verdini Cheat On Carolina Verdini?
'90 Day Fiancé' stars Fernando Verdini and Carolina Verdini have been together since Season 3 of the show, but that might be changing soon.
For many fans, Carolina Verdini and Fernando Verdini seemed like a very successful 90 Day Fiancé match. The two got together on Season 3 of the show, and had been going strong since then. However, in a now-deleted Instagram post, Carolina suggests that things might be getting messy with Fernando — and that he might have another woman on the side. While Carolina has yet to open up fully about her claim, another incriminating post to her story reinforced the implication.
Fernando Verdini and Carolina Verdini's '90 Day Fiancé' story
When Fernando Verdini met Carolina Verdini on vacation, he fell head over heels. In fact, he was so smitten by her that he proposed to her before his vacation was even over.
Interestingly, the 39-year-old American met his Colombian wife while the two were on dates with other people. The attraction was mutual, and it seems their respective dates got the shaft in favor of each other. 
Despite encountering challenges with Fernando's mother, who often made disparaging and even racially charged remarks towards Carolina, the two were able to make their relationship work.
Unfortunately, there have been past rumors about Fernando possibly cheating on his 90 Day Fiancé wife in the past. Fernando had previously confessed on the show that he sees himself as something of a playboy. 
Carolina Verdini suggests Fernando cheated
Carolina Verdini and Fernando Verdini have been married since Season 3 of 90 Day Fiancé, but it looks like there's trouble on the horizon. 
Carolina took to Instagram to suggest that Fernando has not been faithful recently. She has since deleted the post, but a Redditor was able to screenshot it before she removed it. 
The image macro reads, "You know it's time for a divorce when you get more kisses from your pets than your spouse."
"And when your husband has another person in his life to say I love you. This is the end of everything I can no longer fight I am already defeated [sic]," Fernanda captioned the photo. 
Fernanda later posted lyrics from "Figures" by Jessie Reyez to her Instagram story. 
They read, "I gave you ride or die and you gave me games, love figures. I know I'm crying cause you just won't change, love figures."
'90 Day Fiancé' fans react to the post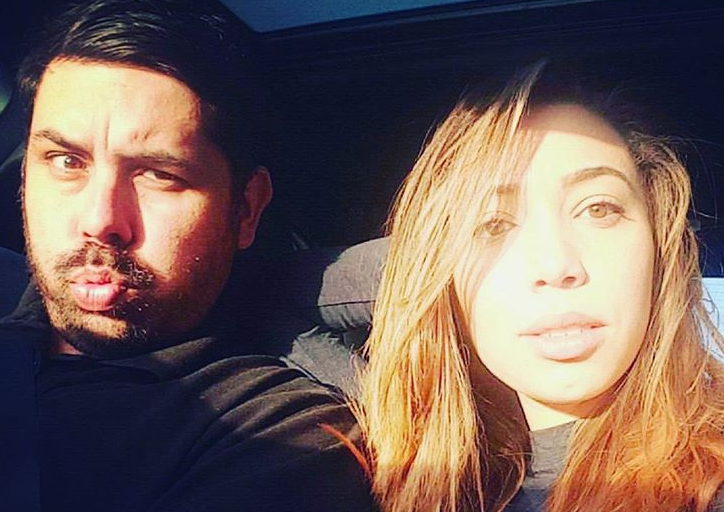 90 Day Fiancé fans rallied behind Carolina Verdini after her Instagram post was shared on Reddit. 
"She was so nice, and he had this creepy vibes! And his mom was horrible!" said one Redditor of Fernando Verdini. 
Another Redditor suggests that leaving Fernando might be the best option for Carolina regardless. 
"I don't know why she was with this disgusting slob in the first place. And his mum just reminded me of a lot of the older generation here in Miami. Like, b*tch, you're an immigrant too, just like the rest of us. Just cause you came over years before us doesn't make you better than us. And you're not fooling anyone with your weird refusal to speak Spanish (another common thing here that I don't understand. Do you really think your super-obvious accent doesn't clue us into where you came from)," they wrote. 
Given Fernando's own admission to being a playboy, one user thought this didn't come as much of a surprise. 
"Well this is absolutely not surprising at all in any way, shape or form. I haven't watched his season in a while now and have way more recent 90DF people on my brain now (looking at you, Darcey), but if I recall correctly, didn't he say that he had cheated on like, every significant other he'd ever had? And didn't his friend laugh in his face at the restaurant when Fernandito sat down with him and told him he was getting married? Soooo not surprised. Fernando repulsed me almost as much as Leida. Almost," they wrote.