'90 Day Fiancé': Did Juliana Custodio Cheat? 'Everyone's Gonna Hate Me'
90 Day Fiancé couple Juliana Custodio and Michael Jessen appeared to have a happy ending on their season of the franchise. The two married at a wedding attended by Michael Jessen's ex-wife, who approved of their marriage. Juliana Custodio bonded well with Michael's two children — everything seemed pretty peachy for the reality television couple. Now, a vague post from Juliana has fans wondering whether Juliana and Michael are split up. Plus, Juliana suggests fans will "hate" her.
'90 Day Fiancé' star Juliana Custodio says 'everyone's gonna hate me'
90 Day Fiancé star Juliana Custodio recently ignited divorce or separation rumors when she posted a TikTok suggesting that something has gone awry in her relationship with Michael Jessen. What's more, Juliana suggests that everyone is "gonna hate" her, seemingly as a result of whatever went down.
"Everyone keeps asking if I'm still married," Juliana Custodio said while zooming the camera in on her eye. "It really is, it truly hurts. And I'm not ready to talk through it yet."
Beneath her face, she wrote, "stop ask if I'm still married [sic]."
"When you guys find out, you guys gonna hate me, forever. Everybody's gonna hate me. That's why I'm being a little weird," she added.
"So please stop asking if I'm still married. Just stop. I'm suffering enough, so just stop. I feel like a horrible person," Juliana concluded.
Juliana Custodio wipes her Instagram of Michael Jessen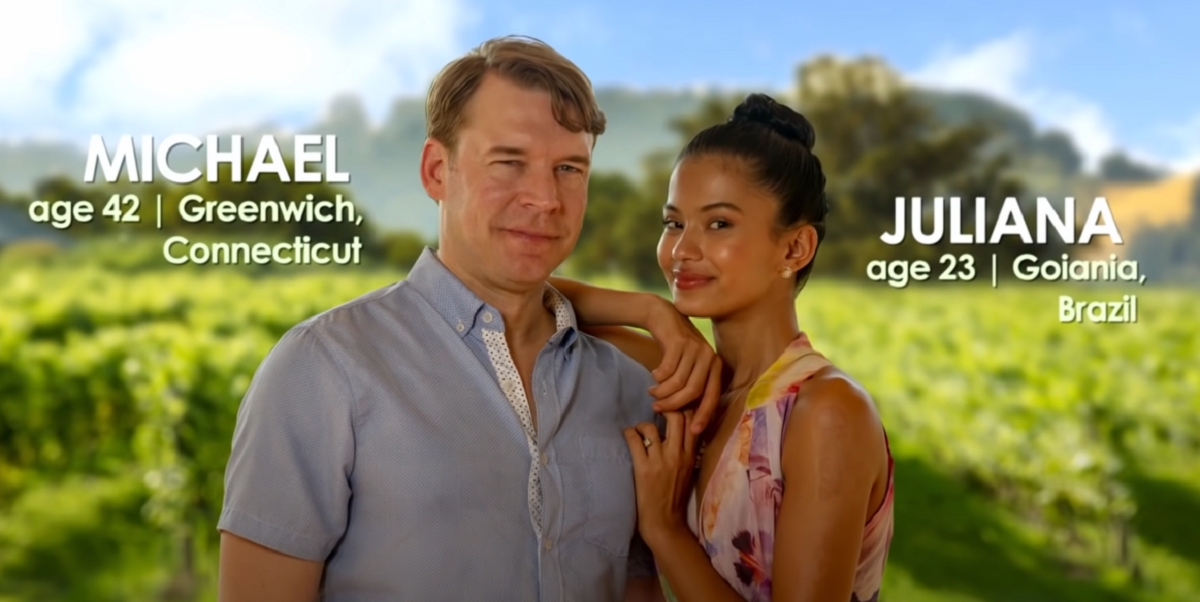 90 Day Fiancé fans have noticed that Juliana Custodio's Instagram page has undergone some drastic changes. Most notably, Juliana has wiped all mention of Michael Jessen or 90 Day Fiancé from her page.
This has obviously added fuel to the separation rumors started by Juliana's TikTok posts. Additionally, her location is now listed as Germany instead of the United States.
Interestingly, Michael Jessen has not done any doctoring on his own Instagram page. In fact, there's a photo of Juliana enjoying a birthday party posted only two weeks ago, so there aren't a lot of hints to be gleaned there.
It's possible that Juliana decided she wanted her Instagram page to be specifically about her modeling career — not exactly an unusual thing among models who advertise or showcase their work on Instagram.
'90 Day Fiancé' fans react
90 Day Fiancé fans have had mixed reactions to Juliana Custodio's video. Some hoped that Juliana and Michael were still together, especially for Michael Jessen's children, Max and CeCe. Others were convinced the two are through based on her behavior during the video, and some suspect her comments about people hating her might have something to do with cheating.
"I'll respect you more for taking the courage to leave a difficult situation! Hope everything gets better soon!" wrote one TikTok user.
"There is your answer she clearly isn't [married] or she would have said 'yes happily,'" opined another TikTok commenter.
"I just hope that Max and CeCe didn't get hurt in all of this. They are truly amazing kids and CeCe loved her. Their videos together were adorable. It makes me so sad for them. I had hope for them, too," wrote a Reddit user.
"She said in her TikTok that everyone is going to hate her, which made me think she cheated. I didn't know if anyone on here heard anything about them…," theorized another Redditor.
RELATED: '90 Day Fiancé': Juliana Custodio Reveals the First Photo of Herself With Michael Jessen