'90 Day Fiancé': Did Sumit's Parents Lie About Their Opinion of Jenny?
Sumit Singh and Jenny Slatten are back for the new 90 Day Fiancé spinoff series, 90 Day Bares All. And in the latest installment, the couple confronted Sumit's family and dished the details of their complicated history. At one point, Jenny and Sumit revealed that their parents approved of their marriage, and Jenny called them out for lying about their opinion of her.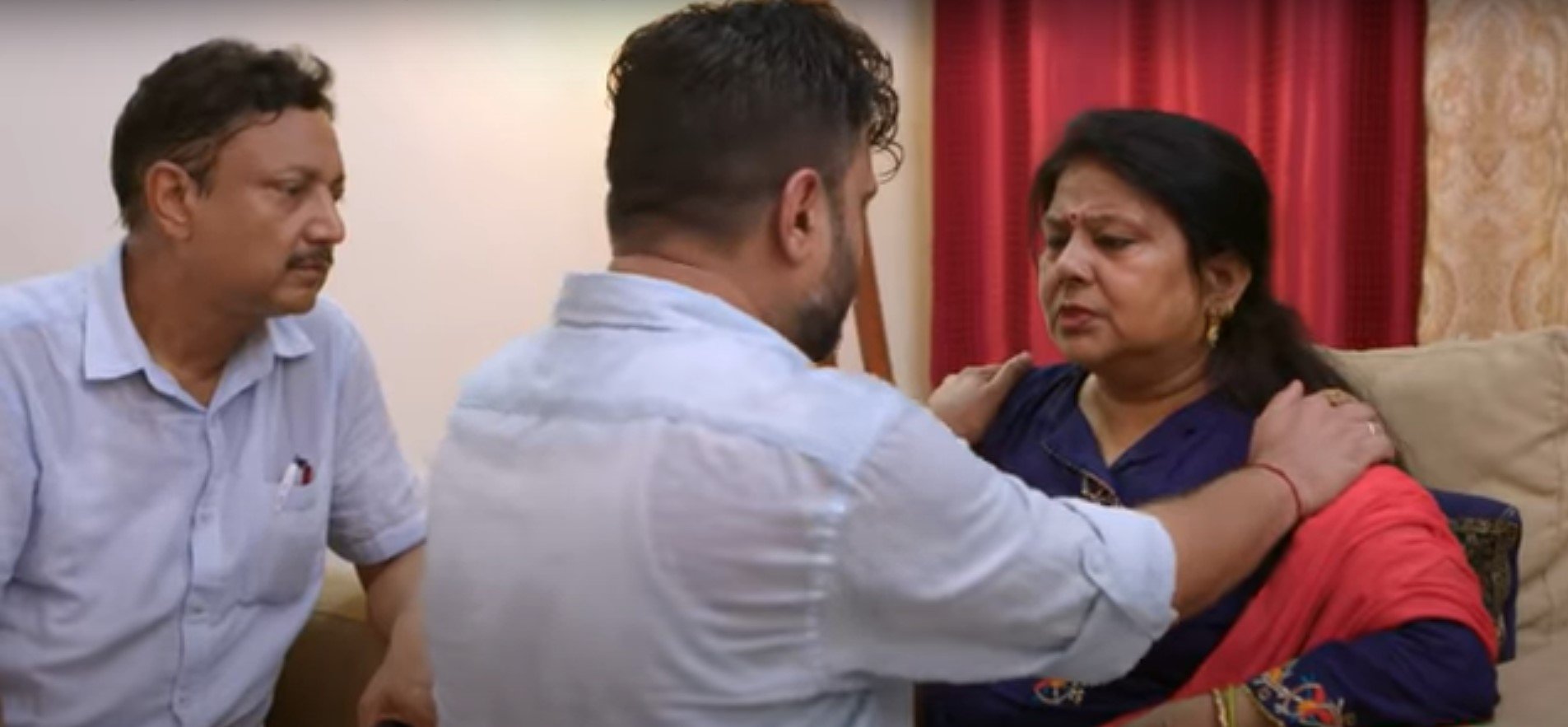 '90 Day Fiancé: The Other Way' highlighted Sumit's parents' disdain for Jenny
The last season of 90 Day Fiancé: The Other Way introduced viewers to Sumit's parents, Sahna and Anil. With Jenny back in India, waiting to tie the knot, Sumit tried to get his parents to give him their blessing. But the couple was very clear about their disdain for Jenny, and Sumit's mom even suggested she might kill herself if Sumit went through with the marriage. 
Noting the 31-year age between Sumit and Jenny, Anil said he couldn't approve of their relationship because it would hurt their reputation. Anil and Sahna also said they didn't want to see their son caring for Jenny instead of them when they get older. 
"They don't want you guys to be together," Sumit's brother, Amit said, as he explained his parents' sentiments.  "I'm sorry for that, but the big thing is the age factor between you guys. This can impact our dignity, our social circle, and society."
But Jenny got along with Sumit's parents during her first trip to India
Sumit and Jenny met online over 10 years ago. And in 2013, the two met for the first time when Jenny flew to India. She stayed in Sumit's house, with his parents, for four months. And during this past season of 90 Day Fiancé: The Other Way, Anil and Sahna admitted that they got along with Jenny quite well.
"She stayed with us for four months," Sahna said in a confessional. "I treated her well. I showed her a lot of love."
"Jenny and my wife, they were talking to each other," Anil added. "They were spending very good times with each other."
But according to Anil, when he and Sahna discovered that Jenny and Sumit were more than just friends, their opinion of Jenny changed. A few years later, they pressured Sumit into an arranged marriage, something he resents them for to this day. 
On '90 Day Bares All,' Jenny and Sumit reveal Sumit's parents did approve of their relationship early on
On the latest episode of 90 Day Bares All, Sumit and Jenny joined their respective families and addressed the marriage drama they went through last year. Jenny revealed that a photo taken on the day she left India proved Sahna and Anil had no problem with her after finding out about the relationship. 
Then in a bombshell revelation, Jenny tells host Shaun Robinson that Sahna and Anil made clothes for her on the day she left India, and asked her to take Sumit to America and marry him there. 
"They thought that I was a very good person," Jenny suggests. "Me and his mom grew to like each other."
"They're not telling the truth. His mother told me, at that time, to take him to America and marry him in America because she didn't want to see the marriage in front of her," she continues. "His mom even sent us to the American embassy to find out what we needed to do to get married. 
Jenny notes that her financial situation didn't allow her to bring Sumit to the U.S., which is why she moved to India. And when the host asks Sumit if all of this was true, he echoed what Jenny said. 
"Yeah, they agreed [for] me to go to America," he reveals. "They don't want me to go far away from them. But still, they said to Jenny, 'Take him to America over there.' There will be no neighbors. Maybe I am in a different country [so] nobody will know that to whom I'm married."
Anil and Sahna listened to the whole thing quietly, without one peep. Hopefully, in the next episode, fans will get to hear their side of the story, and find out if they have been lying about their opinion of Jenny this whole time.