'90 Day Fiance': Did Syngin Leave Tania and America Behind?
Syngin Colchester and Tania Maduro have been on rocky footing since Colchester arrived in America. They haven't agreed on much since they decided to get the K-1 visa and both have been having second thoughts about getting married in such a short timeframe.
Fans have been speculating for a long time about whether Colchester and Maduro stayed together after filming ended or if they are both currently single. Because of the hefty NDA that couples sign before going on 90 Day Fiance, neither Maduro or Colchester can reveal their relationship status quite yet. But that doesn't mean that fans haven't been finding subtle clues to figure out what's going on between the two.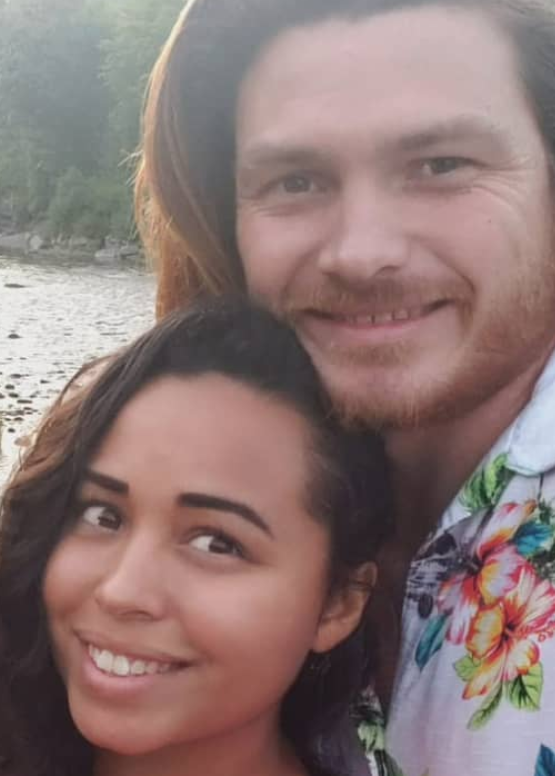 Tania and Syngin's relationship
Colchester and Maduro met in South Africa after Maduro's plans to meet up with another guy fell through. The two dated for a few months in South Africa before Colchester decided to move to America to be with Maduro for good.
Since being in America, Colchester has learned that he and Maduro have differing views on a lot of things. They have disagreed on everything from what Colchester will do for work to when or if they would have children.
On the Jan. 19 episode of 90 Day Fiance, the two went to an astrologer to get deeper insight into their relationship. When the astrologer asked whether or not they felt they were soulmates, Colchester and Maduro had very different answers.
"I definitely feel that," Colchester said. "I wasn't always into believing in past lives, but our connection is so vivid."
"I don't think I have that full soulmate feeling," Maduro said. "I've had that strong connection with you."
"I don't know if our souls are meant to be," she continued. "I feel that we're meant to be now and you're meant to be the father of my children."
Syngin Colchester hints at a breakup
Colchester might have recently broken his NDA. After Sunday's episode aired, he went live on his Instagram and supposedly admitted that he was single. But the video was taken down almost as soon as it was put up. Whether Colchester was just in a fight with Maduro at the time and speaking out of anger or he really is single is yet to be seen.
Did Syngin go back to South Africa?
As with all K-1 visas, if the person holding the visa fails to get married within the 90 day time period, they have to return back to their home country.
Blasting News recently discovered that all of Colchester's posts on Facebook from his friends urging him to come back to South Africa had either been deleted or hidden. Which has led fans to believe that maybe Colchester is back in South Africa after all.
Since Colchester deleted his Instagram video and seems to be back on board with following his strict NDA, we are going to have to wait a few more weeks to figure out what exactly happened between him and Maduro and which country he currently resides in.
But judging by how the most recent episodes have been going, things don't look too good for the lovebirds.