'90 Day Fiancé' on Discovery+: Colt Johnson Takes Vanessa Guerra Somewhere With a Connection to Larissa Dos Santos Lima
In '90 Day: The Single Life', Colt Johnson takes Vanessa Guerra somewhere on a date with a connection to his ex-wife, Larissa Dos Santos Lima.
Colt Johnson is back in a brand-new series streaming on discovery+. The 90 Day Fiancé spinoff called 90 Day: The Single Life features Colt getting back into the dating scene after two famous relationships in the spotlight with Larissa Dos Santos Lima and again with Jess Caroline. However, Colt is still fixated on Vanessa Guerra, someone he cheated on Jess with. He recently took her on a date somewhere that has a connection to Larissa. We have all the details. 
Colt Johnson and his famous exes on '90 Day Fiancé' and its spinoffs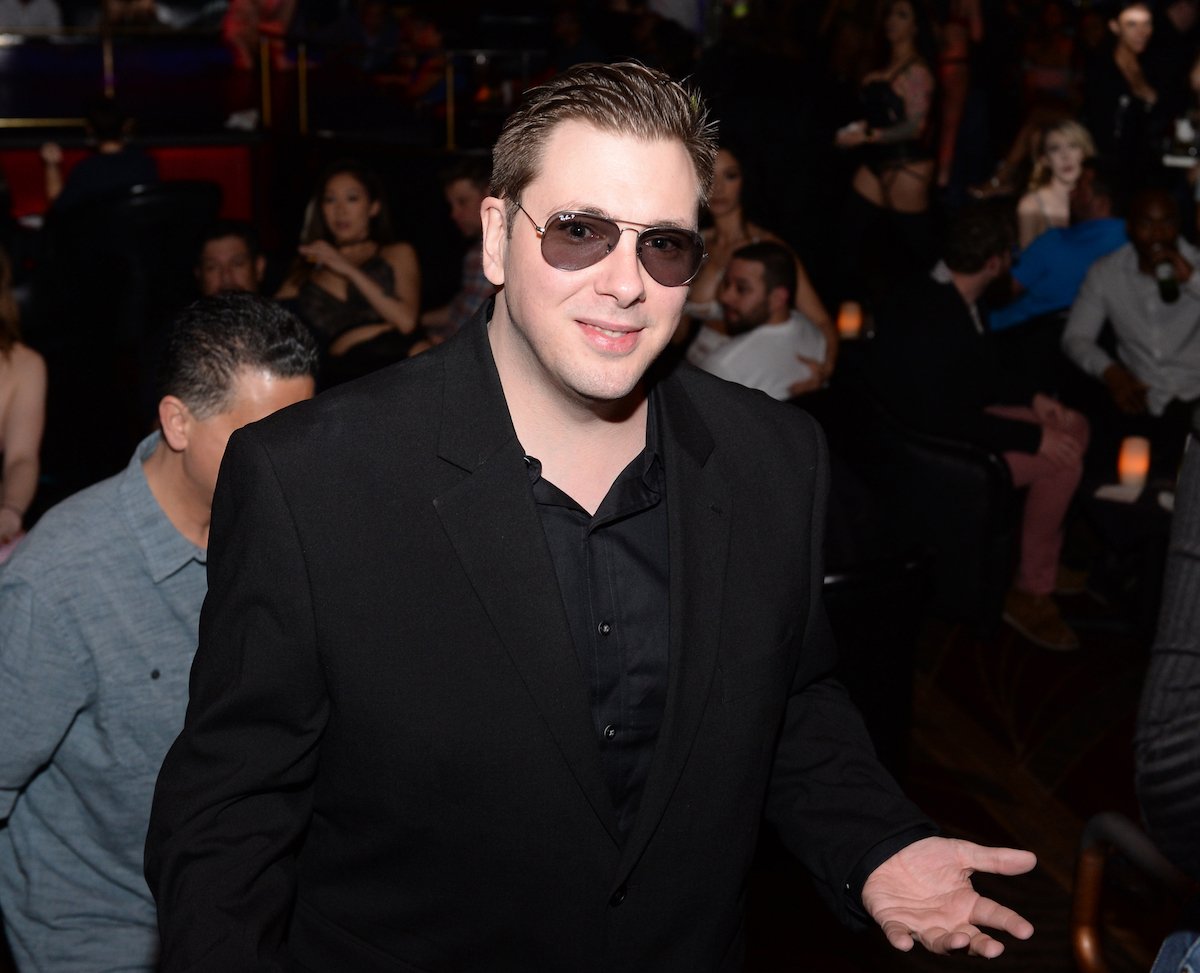 Fans may recall that Colt was married to Larissa, who is originally from Brazil, and the two met Colt online. They were also a part of season 6 of 90 Day Fiancé. But there was trouble in paradise from the beginning, and the couple went on to divorce only six months into their marriage after Larissa was arrested three times for domestic abuse.
Flash forward to season 5 of 90 Day Fiancé: Happily Ever After. Colt started dating Jess, whom he met online, and she's from Brazil as well. But things took a turn with Colt lying and sending pictures of his private area to women online. Plus, Jess learned that Colt was letting Vanessa, a woman she didn't even want him talking to, live in his home with him for a time. Jess broke up with him, and she learned at the Tell All that Colt actually cheated on her with Vanessa. He calls it an "affair" on The Single Life, which is streaming exclusively on discovery+.
Colt is still hung up on Vanessa
Despite Colt going out speed dating, he still has feelings for his best friend Vanessa, whom he met while he was with Larissa, and they were both married at the time. Right now, they are "friends with benefits" according to Colt, but he wants more from her. He actually loves her, and he's asked her to be his girlfriend before, but she's "always" told him no. She doesn't trust Colt based on his past, and who can blame her?
Colt speaks to Vanessa about it in the premiere of the series, deciding to either be with her romantically or choose to remove her from his life. She mentions that she's filed paperwork for her divorce, and Colt reveals during the conversation that he wants to "date" her. 
Vanessa tells the cameras that Colt is "a bit of a liar." Plus she adds: "There's a few women that rotate in his life, so when he's asked me to be his girlfriend, I always say no." 
When he asks if she doesn't "trust" him, she says, "No, you know that."
Colt Johnson takes Vanessa Guerra somewhere with a connection to Larissa Dos Santos Lima
Somehow though, Colt convinces her to go on a date with him later on when he calls her after a blind date he had. He admits to Vanessa that he kept thinking about her when he was on the date, and although Vanessa asks why they can't keep things as friends, she agrees to go out with him after he says he doesn't think they "can be friends anymore." 
Over the weekend, Colt picks Vanessa up for a date, and they head to The Stratosphere, or The Strat, the same hotel and casino where he proposed to Larissa, which Vanessa mentions.
"I did take my first wife to The Strat to propose to her," Colt says to the camera. "But Strat's a nice place, and Vanessa likes it, so I feel like I really just wanna create new memories with Vanessa."
Colt tells Vanessa that they'll be bungee jumping on their date. She laughs and seems unsure, but she goes through with it. They get into suits complete with cameras on their wrists.
They go to the top of the building where they bungee jump separately down to the ground hundreds of feet off the ground. It's a tense moment when each of them stands on the platform (after they're secured to the bungee rope) and jump down to the ground, safely landing. Vanessa screamed, which many people would in her position. 
"You did it," Colt says.
"B****, I hate you right now," Vanessa replies. She mentions that she "was being a baby up there" and that she "did it just for" Colt.
The two go to a romantic dinner right after at a home with a private chef. Vanessa changes into a dress, and they enjoy themselves outside on the patio. Vanessa admits it's "one of the best dates" she's "ever had." 
Colt tells her, "I really want to put all my effort into you."
"And you're 100% sure you can stop with the, all the other ladies?" she asks, and Colt says, "Yeah." 
Colt says he wants to "make" Vanessa his girlfriend, and she says, "I care about you. But I think it's gonna take some time. I need to see that you've really changed, not just tell me about it." She asks about a second date, to which he agrees.
Although Colt doesn't make Vanessa his girlfriend just yet, they're heading in the right direction. We'll have to see what the future holds for these two on The Single Life, streaming on discovery+.