'90 Day Fiancé': Does Anyone Say "Tote a Baby" Besides Angela Deem?
The phrase "tote a baby" has become infamous among 90 Day Fiancé: Before the 90 Days fans. Cast member Angela Deem, who hails from Georgia, repeatedly used the phrase during the TLC show's last season to describe pregnancy and surrogacy.
Since a fertility specialist informed Deem that she has only one egg left, she and her fiancé Michael Ilesanmi have worried about whether or not they could have a child together. But Deem's specific way of talking about the possibility of finding an egg donor and serving as a surrogate raised eyebrows right away.
Now that the season is over and the Tell-All, hosted by Shaun Robinson, has concluded, "tote the baby" has become a much-contested phrase on social media. Fans wondered if it was a common regional saying or just an Angela Deem-ism. Does anyone besides Angela use it?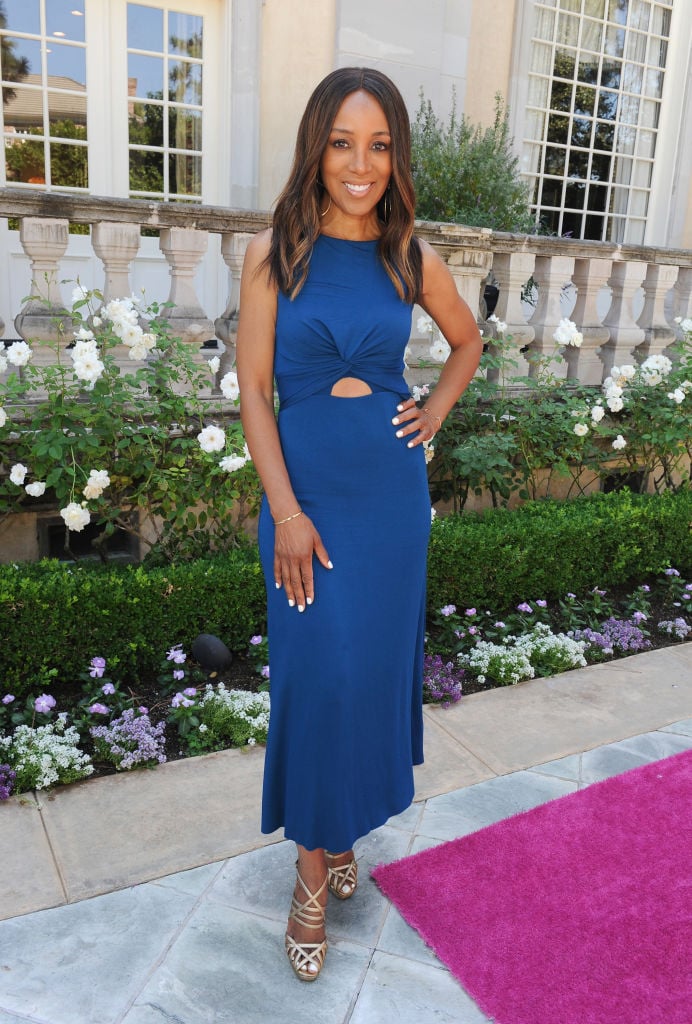 Deem used "tote a baby" to describe carrying a child to term
90 Day Fiancé: Before the 90 Days viewers saw Angela Deem and her Nigerian fiancé Ilesanmi discuss possible future children. Ilesanmi's mother was especially concerned about Deem's fertility, given the couple's sizable age difference.
Once Deem saw a fertility specialist in Nigeria and discovered she only had a single egg, she asked her 27-year-old daughter Skyla Deem to donate an egg for her to "tote" (carry) to term. (Her other daughter, Scottie, is currently behind bars after pleading guilty to child molestation.)
Fans on social media were confused by the phrase
At first, fans wondered if "tote a baby" was just a one-off saying. But across several episodes, it became clear that the quirky phrase was an ingrained part of Deem's vocabulary. "I can tote it, I just need your egg," Deem told her daughter on one episode when asking her to be an egg donor.
"I don't care who totes it, you're not getting my egg," Deem's daughter replied, confusing viewers even further. Was this a common idiom?
Fans on Reddit and Twitter were incredibly confused by the phrase. Some shared memes of babies in tote bags, while others debated whether or not the unfamiliar saying was actually used by anyone besides Deem.
The saying has occasionally been used to describe surrogacy or pregnancy
Searches for past uses of the phrase "tote the baby" turn up mostly references to literally carrying a baby—while shopping or around town, for example. References to carrying a baby to term are limited.
But the only ones we could find came from Georgia, where Deem currently lives (in Hazlehurst, around three hours from Atlanta). One was from a newspaper called The Atlanta Constitution during the 19th century.
Another instance of the phrase can be found in The Grady Baby: A Year in the Life of Atlanta's Grady Hospital, Jerry Gentry's 1999 behind-the-scenes account of the maternity ward at Atlanta's public hospital.
In recounting a story about surrogacy from the perspective of an older patient in Georgia, Gentry wrote, "But Pauline said she probably couldn't tote the baby. So he told Pauline that if she asked my other daughter, Cheryl, could they artificially inseminate his seed and Pauline's egg and for Cheryl to tote the baby."
So, the verdict? The 90 Day Fiancé star didn't come up with the phrase herself. It looks like it's rarely used, but it might be a regionalism in certain limited circles. It also might have been a saying she heard in her family growing up and eventually adopted.
(It's still pretty funny, though.)