'90 Day Fiancé': Does Darcey Silva Still Believe in Love?
90 Day Fiancé star Darcey Silva has had her hopes dashed twice on the TLC franchise now. The first time, Silva was angling to tie the knot with Jesse Meester, of Amsterdam. Things didn't work out for the couple, and Silva eventually appeared on the show once again. This time, she was with Tom Brooks, a British man who provided her with some emotional support following her breakup with Meester. Once again, things didn't work out. To make matters worse, Tom Brooks made a personal jab during the breakup. Now, some fans are wondering if Darcey Silva still believes in love.
Tom Brooks and Darcey Silva split, Brooks questions weight
Tom Brooks and Darcey Silva have had a rocky relationship for some time now, and the two finally got together over coffee to try and assess their situation. Unfortunately, things wound up going far from well. 
The two both aired their grievances, with Tom Brooks expressing frustration with Silva's seeming fixation on Jesse Meester. Silva, meanwhile, urged Tom Brooks to be honest with her about a picture she uncovered of Brooks with another woman. 
Neither wound up being able to see eye-to-eye with the other. Things devolved rapidly, with Brooks eventually making a jab at Silva. He asked her, "Have you put weight on?" 
When the conversation ended, Silva told her 90 Day Fiancé co-star to, "Enjoy your life." Brooks replied, "I will now that you're not in it." Brooks eventually took to Instagram to apologize for mentioning Darcey Silva's weight, though he did end up blaming most of his comment on editing.
Darcey Silva dishes on the breakup and weight comment
Darcey Silva sat down for an exclusive interview with Hollywood Life, during which she dished on the breakup with Tom Brooks, including his comment about her weight. She also admits that she was definitely watching the episode while it aired. 
Silva explained to Hollywood Life, "I was tuned in, that's for sure. I was experiencing it along with everybody else. I was in the moment, and you get a little bit of some flashbacks of how emotional you're feeling at the moment. I remember that. I'm very honest and I did not want to lose my words. I felt really empowered, and I wasn't going to get shot down. I was proud of myself seeing it back a second time like that from a different perspective. I really felt for myself. I'm glad that I spoke my mind."
Silva went on to add that she felt as though Brooks wasn't truly taking responsibility for his behavior during their relationship. She told the publication, "I just felt in the moment he wasn't being authentic, and he was kind of just throwing stuff out there. I was just like, this is not who I am. You don't need to tell me who I am as a person. You should know better than that. I just felt like he was trying to cover up how he was treating me for a while."
As for the weight comment, Silva said, "For myself, that's all that matters. I kind of felt it was just a jab back because we both were kind of like not really caring with each other about what we were trying to say, so I think it was a power trip in a sense. I took offense to it, and I don't think anybody should ever body shame. It was nice that he apologized like that, it's just nice when it's personal to you, but I will keep that for myself."
Does the '90 Day Fiancé' star still believe in love?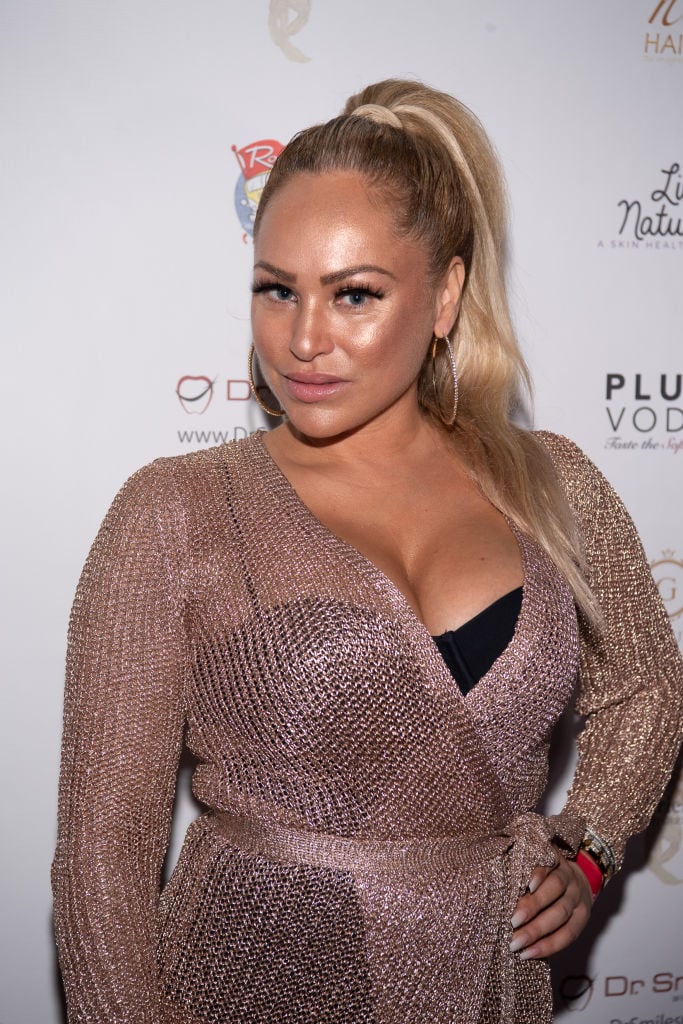 After two challenging failed relationships, fans might be wondering whether the 90 Day Fiancé star still believes in love. Fans of Darcey Silva might be happy to hear that Darcey will always be Darcey, and that means the reality star hasn't given up. 
Silva told Hollywood Life, " I'll always have an open heart with love, and when the time is right, I will stand strong for and believe in it. We all go through ups and downs in relationships so I'm not going to judge myself in either relationship. I know I've learned a lot. I've learned what I don't want, and I've also learned how to love myself first and my kids and hold my power and respect for me at a higher standard and everything."
She went on to add, "I just know that in relationships from now on I will just make sure I say what I want out of the relationship. I'm not going to be desperate. I never really was. I think it comes across that way sometimes. I don't need to stay in something that I feel uncomfortable with. I really felt like at the time he was just traveling a lot and not communicating well. I was doing the guessing game and I didn't want to do that anymore."