'90 Day Fiancé': Does Syngin Colchester Want to Have Children? He Reveals the Answer During the Tell All
In season 5 of '90 Day Fiancé: Happily Ever After', Syngin Colchester's marriage with Tania Maduro has been under a lot of stress.
In season 5 of 90 Day Fiancé: Happily Ever After, Syngin Colchester's marriage with Tania Maduro has been under a lot of stress. After an explosive trip to South Africa where the couple got in two fights in front of people Syngin cares about, it's unclear what the future holds for them. However, they returned to Connecticut together, and are seated side by side during the virtual Tell All.
Revelations have come to light during the Tell All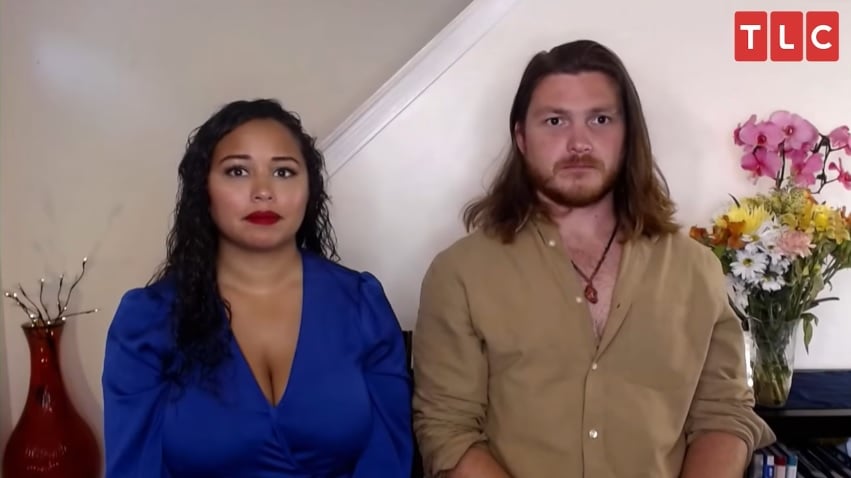 The Tell All has been full of eye-opening revelations for the couple, and one of them comes when Colt Johnson asks Syngin if he would give up drinking to save his marriage, and he says, "No."
"So, to be very honest, you know, I will not be giving up drinking probably my whole entire life," Syngin says. "I enjoy a cold beer. I enjoy the beverage. I enjoy the time with it. And if that bugs her, that just means I must get somebody who doesn't say I'm an alcoholic."
However, he does clarify that he doesn't love drinking more than his wife, and he loves her "the most."
That isn't the only shocking information to come from this couple. The host, Shaun Robinson, asks Syngin if they hadn't gotten married, where their relationship would be. He goes on to admit that they would have broken up.
"I think if we never got married, I think we would have been broken up, yeah," Syngin says. "But for us as well, it's also about sorting this out as quick as possible, you know? We also don't want to waste a lot of time, you know, trying to work on the relationship over two years and you're still struggling."
Does Syngin want to have children?
However, that isn't the worst of it to come out of the Tell All for the couple. Shaun brings up the topic of children. Tania really wants to have kids, and Shaun asks Syngin straight up if he wants them.
"Right now, I do not want kids," Syngin admits. "I think that's a responsibility that is a big one. And there is still a lot of searching from my own self I need to do before, you know, bringing somebody into this world. That's just being honest."
Shaun then asks if Syngin "ever" wants to have kids. "I don't see myself having a child," Syngin reveals.
"Wow," Tania responds. She goes on to say that they have talked about kids before when they were in South Africa. She said he was never "against" having children.
"Talking about kids was once…" Syngin says, but his wife said it wasn't just once.
Does he see himself having children with Tania in five or 10 years?
Next, Shaun goes even further, and asks about the future. "Syngin, what about in the future?" Shaun asks. "Can you see yourself and Tania having children say five, 10 years from now?"
"I can't give you an answer five years from now," Syngin says. "Then it's too late for you," Syngin says to his wife.
Shaun asks Tania if she will be able to wait five years. "No, I don't think so," Tania reveals. She goes on to say that she wants him to have thoughts about the future and if children can be a possibility or not. She also explains that she hasn't asked him for a "definite yes or no" in regards to having children.
What does this all mean for Syngin and Tania's future? Will they be able to make things work now despite these new revelations? We'll have to see what the future holds for this couple as time goes on.