'90 Day Fiancé': Does Tania Maduro Think Syngin Colchester Is Her Soulmate Yet?
Syngin Colchester and Tania Maduro argued about lifestyle choices, future kids, being soulmates, and Syngin's maturity on their season of TLC's '90 Day Fiancé.' On the upcoming season of '90 Day Fiancé: Happily Ever After,' it looks like many of those issues are far from resolved for the just-married couple—especially the question of soulmates.
Syngin Colchester and Tania Maduro quickly became one of the most controversial couples on the seventh season of TLC's 90 Day Fiancé.
Many fans didn't think Tania, 29, who hails from Connecticut, treated her 29-year-old South African fiancé, Syngin, with respect. In particular, many viewers were shocked that Tania left for a monthlong trip to Costa Rica for an herbal medicine intensive during Syngin's first 90 days in the U.S. Tania also told Syngin at one point that she didn't think they were soulmates, which seemed to break his heart.
The couple will be featured on the upcoming fifth season of the spinoff, 90 Day Fiancé: Happily Ever After. In trailers and clips from the season—which premieres on Jun. 14 on TLC at 8 p.m. EST—it looks like Tania and Syngin are still wrestling with issues around trust and the "soulmate question," as well as money problems and arguments about drinking.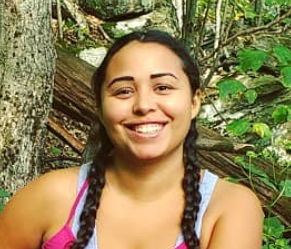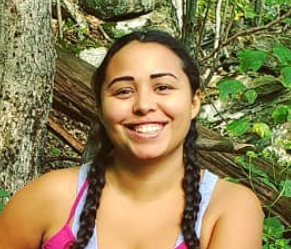 Tania famously told Syngin she didn't know if they were soulmates
On their season of 90 Day Fiancé, Tania let Syngin know that she didn't believe they were truly fated to be together after they consulted an astrological relationship coach.
Instead, the 90 Day Fiancé star claimed that her first love was her true soulmate. While she didn't believe she was meant to be with her ex in this life, she believed their souls were connected. Meanwhile, she admitted she didn't have a "full soulmate feeling" with Syngin.
Syngin seemed heartbroken, especially since he'd traveled across the world to be with Tania. Still, the couple got married and seemed happy together, at least at first.
But it looks like the "soulmate issue" is far from over for the couple. In one clip from the upcoming season of 90 Day Fiancé: Happily Ever After, Syngin calls Tania out about the ongoing argument.
On a dinner date, Tania appears to be discussing the couple's plans for a family. "If we have kids, I do definitely want to raise them out here in the States," she says in the trailer.
But Syngin isn't sure if he's ready to have children with someone who doesn't believe she's his soulmate. "You want me to come here and build a family, but you don't even recognize me as your soulmate," he retorts.
Tania also thinks her husband drinks too much
That's not the only issue the couple will face on 90 Day Fiancé: Happily Ever After. In another clip, Tania calls Syngin out for allegedly drinking to excess—including during the day.
Since they didn't live together previously, maybe they weren't aware of each other's daily drinking habits until after marriage. What's more, Tania criticized Syngin on 90 Day Fiancé for being too free-spirited and not goal-oriented, which could be cropping up again in their discussions about partying.
"I drink a lot, so for me to say that he drinks a lot…he drinks a lot," Tania complains.
"I don't drink that much," Syngin pushes back, but Tania insists he does.
In the trailer, Syngin and Tania continue their argument in front of Tania's sister. "I will have a f***ing beer at 10 a.m. if I want to have a beer at 10 am," Syngin exclaims.  
"Exactly!" Tania points out, seeming to hint that this habit proves that Syngin drinks far too much and too often.
The couple still seems to be having money troubles
On their season of 90 Day Fiancé, Tania and Syngin also seemed to struggle with money. They had to live in a she-shed behind Tania's mother's house in Connecticut. And while the couple had enjoyed a free-spirited, bohemian, off-the-grid lifestyle while traveling together for several months in South Africa, Tania was open about wanting to become more financially stable soon.
Syngin didn't seem to share Tania's concerns. The 90 Day Fiancé star explained that he had (understandable) trauma from working in the mines in South Africa as a young man.
After working long, exhausting hours for little money in a dangerous job with few protections, in which he saw many of his co-workers die and sustain serious injuries, Syngin began to push back against any idea of a "traditional" job. He often felt controlled if he had to answer to a boss.
On 90 Day Fiancé: Happily Ever After, the couple appears to move into their own home—a good sign that they're moving towards greater stability. But an argument with Tania's mom suggests that they're not quite there yet.
"What I'm concerned is, right now, neither one of you are working," Tania's mom laments in the trailer, while Syngin and Tania look guilty. "All the responsibility right now falls on him," she adds, pointing to Syngin—although it's not clear what responsibility she's referring to.
Either way, it's clear that Syngin and Tania are a long way from resolving their disagreements about lifestyle choices, finances, and work—and especially whether or not they're soulmates.