'90 Day Fiancé': Ed Has a Tattoo of His Own Face and Fans Hate It
90 Day Fiancé star Ed is not exactly well-loved among fans of the show. In fact, Ed lost a lot of respect with viewers because of his behavior while trying to woo Rose Vega during their season together. His insulting comments and lies by omission left many fans feeling skeezed out — a sentiment that only grew when Ed was accused of sexual assault by a coworker. Now, Ed is back on TLC for The Single Life, and an eagle-eyed fan spotted a leg tattoo that they found particularly narcissistic.
Big Ed has a new flame in Liz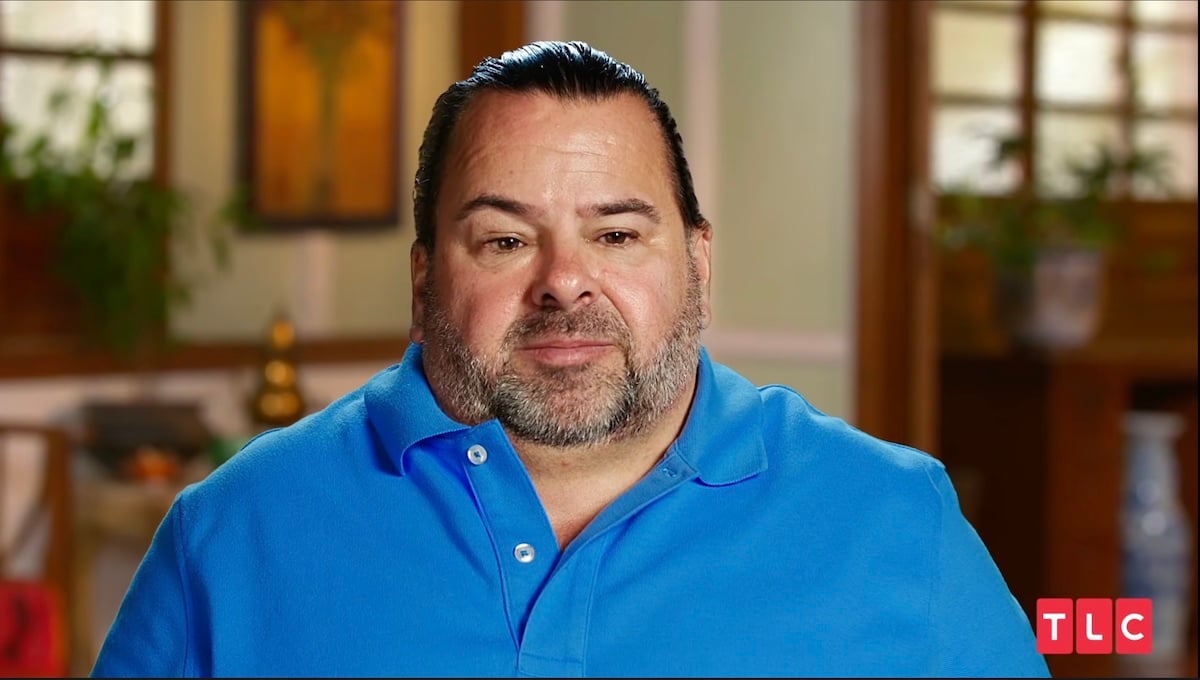 90 Day Fiancé star Ed is back on TLC in The Single Life, a spinoff following hopefuls from 90 Day Fiancé as they break back into the dating scene. This time, Ed is seeking love with, surprise surprise, another woman over two decades his junior. 
Ed, 55, is trying to woo Liz, 28, who managed a restaurant at which Ed is a regular. Liz has expressed concerns over the age difference. 
"It does worry me though, with the whole age thing or something. Like all those problems that came with, like, Rose would come up again," Liz told producers.
The two will be sharing a bed soon, as Liz will be attending a wedding with Ed as a date. 
"It's been a while since I shared a room with a man, but I'm still okay with just sharing a bed. If Ed frustrates me, he's getting the floor," Liz said.
"So the last nice hotel I was in the Philippines with Rose. And it's also the last time I slept in a bed with a woman. I kinda blew that one," Ed told producers.
"So if there are any little quirks with Liz, things I don't like or care for — like if she doesn't shave her legs — I'm probably not going to say anything," he added, poking fun at himself.
'90 Day Fiancé': Ed says he's in therapy
Ed of 90 Day Fiancé took to Instagram in early April to inform fans of his that he's been attending therapy, which he described as "awesome." He recorded the video in his car. 
"Hey what's up my peeps. Listen, happy Thursday. Hey guys um… Life is crazy man. And sometimes you need to look at getting therapy," he said. 
"And I'm in it right now, I'm on my fifth week, it's awesome. I'm learning so much about myself, how I can be a better version of who I am. So If you're struggling with s***, let it go man. Reach out. It's awesome. Take care."
'90 Day Fiancé' fans react to face tattoo
During a recent episode of The Single Life, fans were treated to a brief shot that included 90 Day Fiancé star Ed's left calf. Prominently displayed on the exterior of his left calf is a tattoo of his own face — the same logo he uses to try and hawk his Ed branded wares.
Fans of the show on Reddit were suitably unimpressed. A user posted a screenshot of the tattoo, and titled it, "It doesn't get more egotistical than this."
"Is it…so his body can be identified if something happens to his face? Otherwise…why?" joked one user.
"I've been watching The Single Life on D+ and I'm almost positive I saw that same drawing of him on his shower curtain," pointed out another viewer. Another fan added that Ed owns bobble heads of himself.