'90 Day Fiancé:' Ed Says He Was 'Catfished About 15 Times' In 'The Single Life' Spinoff
90 Day Fiancé's Ed Brown is appearing in a new spinoff entitled The Single Life. The series, airing on Discovery+, will feature Ed alongside several other ex-90 Day Fiancé hopefuls as they attempt to re-enter the dating pool. While Ed will be looking for love closer to home this time than with Rose Vega, he's still experiencing struggled of his own — including being catfished several times.
Ed of 90 Day Fiancé explains The Single Life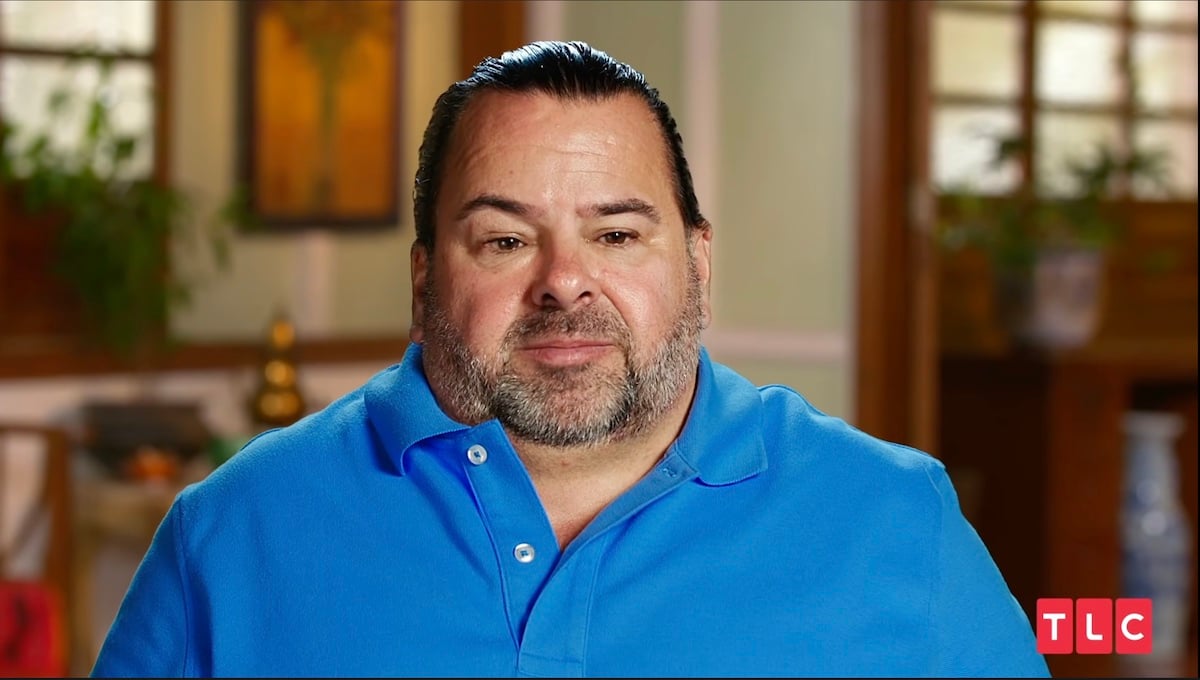 RELATED: Larissa of '90 Day Fiancé' Says She's Faced Intense Online Bullying
TLC's new franchise, The Single Life, will see past franchise contenders as they try to start dating again after their time on the show. According to 90 Day Fiancé's Ed Brown, this is different from The Bachelor.
"I saw this as an opportunity for me to work on myself, and The Single Life is not like a dating show. It's not like The Bachelor," Ed told People.
"It's really about them just following me around on my journey to get back into the dating scene," he added.
In fact, Ed went so far as to involve himself with various coaches to better his chances and his own life.
"The first thing I did was I hired an exercise coach and a dating coach. And I signed up on like, six different dating websites and just, you know, put myself out there," he explained.
'90 Day Fiancé:' Ed Catfished on 'The Single Life'
While 90 Day Fiancé star Ed is back on the franchise following his disastrous attempts at wooing Rose Vega in the Philippines, he's still struggling in some ways.
His biggest takeaway when it comes to improving his game doesn't seem to have much to do with learning from how he treated Rose. Rather, he thinks it's just a matter of distance.
"The biggest lesson I learned from Rose is that it makes things a whole lot easier when the person you're in love with is not 7,000 miles away," he said on The Single Life. How about not telling your beau they have bad breath and need to shave their legs or insulting their family home, Ed?
This time, however, Ed's biggest problem seems to have less to do with manners, and more to do with identity. Apparently the 90 Day Fiancé star is getting one too many catfish. In fact, he claims he "was catfished about 15 times."
According to Ed, these individuals were using photos that "were like, 15 to 20 years younger — they weren't current."
"And that happened over 15 times. I was like, 'Oh, that's it.'" he added.
How he lied to Rose on '90 Day Fiancé'
Unfortunately, 90 Day Fiancé's Ed has done a bit of catfishing of his own. In fact, he misled Rose about his intentions when it came to children before and after meeting her in the Philippines.
Ed was aware that Rose wanted to have another child in addition to her son, Prince. Ed had his tubes tied already, and lied by omission, not telling Rose until he was already in the Philippines.
"There's another thing and that is I don't want any more kids. I want to get a vasectomy but I don't want to tell her," Ed told producers at the time. Even his friend told Ed that he should inform Rose.
Rose only discovered Ed's lie after many days together in the Philippines, at which point she chose to leave him.