'90 Day Fiancé': Elizabeth and Andrei Answer Fan Questions about Botox, Going Shirtless, How They Fell in Love, and Andrei's Command to 'Listen Double'
Andrei Castravet and Elizabeth Potthast Castravet have emerged as one of the most controversial couples on the fifth season of TLC's 90 Day Fiancé: Happily Ever After.
Many 90 Day Fiancé: Happily Ever After fans have criticized Andrei in particular for making big decisions, such as hosting the couple's second wedding in Moldova, without Elizabeth's input.
They've also pushed back against Andrei's choice to stay home with baby Eleanor (while still accepting financial help from his in-laws, expecting to serve as the head of the household, and demanding that his wife adhere to traditional gender roles).
But on social media, Elizabeth and Andrei are all smiles and seem more in love than ever. Recently, the couple took to their Instagram stories to answer 90 Day Fiancé fans' questions about everything from how they fell in love to cosmetic procedures.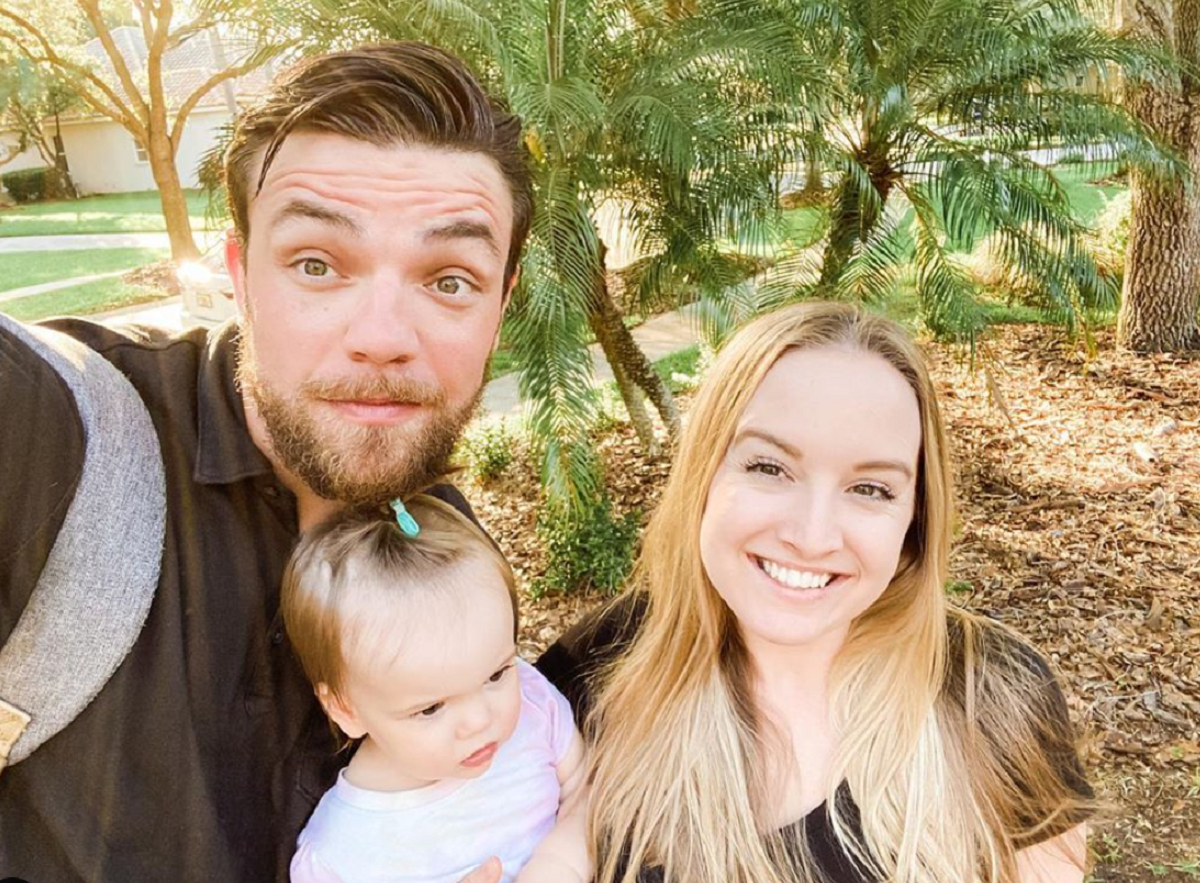 Andrei and Elizabeth opened up about Eleanor's language learning
In celebration of her recent 30th birthday, Elizabeth shared a series of live answers to fans' questions on her Instagram stories. Andrei and Elizabeth answered their inquiries about their daughter and their dreams for the future while snuggling in bed together, showing a more lighthearted side of the couple than fans often get to see.
One 90 Day Fiancé fan wondered where the couple would choose to live if they could go anywhere in the world.
Elizabeth said her husband's home country would be a nice place to go—that is, if she could overcome the language barrier.
"I wouldn't mind living in Moldova if I was fluent," she said.
Andrei had a different idea of paradise, replying, "I want to live in Alaska with the polar bears."
Another fan wanted to know if the couple was teaching their one-year-old daughter, Eleanor, both English and Romanian.
"Will Eleanor learn to speak Romanian?" they asked.
Elizabeth shared that her daughter is becoming fluent in both her native language and her husband's.
"Yes, actually Eleanor is speaking in Romanian right now!" the 90 Day Fiancé star answered. "[Andrei] talks to her only in Romanian."
Elizabeth added in a caption, "I speak to her in English, and Andrei speaks to her in Romanian. She's great at both languages!"
The '90 Day Fiancé' couple also answered questions about their looks
Elizabeth and Andrei also answered a few questions about their looks.
Elizabeth has often been asked if she's gotten plastic surgery, and the Florida mom has always been adamant that she hasn't. The 90 Day Fiancé couple was also recently accused of Photoshopping their pictures—and they responded with a video of themselves in swimsuits to prove that their bodies were the real deal.
"Did you get Botox? Your skin is gorgeous," a curious fan wanted to know.
Andrei's wife revealed that her sisters (who are all older than her) had often suggested that she get fillers or Botox, like they have—but she's not sure she wants to go that route.
"No, I haven't, and I actually haven't ever, believe it or not," the 90 Day Fiancé star replied. "My sisters are trying to convince me to do it, but I'm not convinced. I really don't want to do it. I don't know."
Another fan wanted to know why Andrei was often bare-chested in his photos and videos on Instagram.
"Why do you always walk around without a shirt? Trying to show off?" they wondered.
"Baby, why do you always walk around without a shirt on?" Elizabeth asked Andrei sarcastically. (He was shirtless in bed at the time, ironically.) "Are you trying to show off or something?"
Without skipping a beat, Andrei said bluntly, "Yes."
But it didn't seem like Elizabeth minded much. "You do it, baby!" the 90 Day Fiancé star said flirtatiously. "You're sexy."
Elizabeth explained how she first realized that Andrei was 'the one'
Of course, some 90 Day Fiancé fans also had questions about the couple's relationship. One viewer wanted to know when Elizabeth and Andrei knew they were soulmates.
"When did you both know that you were in it for the long haul?" the fan asked.
Elizabeth explained that, after she and Andrei met on a dating app, she knew he was "the one" before they ever met in person.
"So we talked online for like, five months, chatting every day, Skyping," the 90 Day Fiancé star said. "And then I said to myself, if I saw him in person and he was exactly the same, then I would love him forever."
Andrei remembered the exact moment when he realized his wife was going to be his forever-person.
"For me, it was the first time I kissed you, baby," he told Elizabeth sweetly.
"Aww!" she gushed in response.
Another fan wanted to know how long the couple had known each other.
"We started chatting in Oct. 2015 but met in January 2016," Elizabeth wrote in response on her Instagram stories.
But Andrei didn't exactly remember when he'd met his wife. When Elizabeth quizzed him on how long they'd been talking, he guessed "three years," "four years," and finally "four and a half," leaving Elizabeth a little exasperated that he didn't know.
And, naturally, one 90 Day Fiancé fan asked the couple about Andrei's now-notorious line from the show, in which he told his wife: "Over there, you listen, and here [in Moldova], you listen double."
"Are you 'listening double?'" the fan asked Elizabeth.
In response, the 90 Day Fiancé star just shook her head and did an exaggerated facepalm to show how she really felt about that line.
"The things my husband says," Elizabeth captioned the video.