'90 Day Fiancé': Elizabeth and Andrei Castravet Just Showed off Their Super Cute Family Halloween Costumes
There are a number of couples throughout 90 Day Fiancé history that fans like to keep up with, and one of those is certainly Elizabeth Potthast Castravet and Andrei Castravet. Their relationship has been front and center since fans were first introduced to the memorable couple in season 5 of the series. They now have a daughter, named Eleanor, and they've been on season 4, as well as the most recent season of 90 Day Fiancé: Happily Ever After, where fans were able to see Elizabeth's family and Andrei seriously go at it at times.
Halloween is a big deal when you have a child, and Elizabeth and Andrei pulled out all the stops this year.
Elizabeth and Andrei Castravet just debuted their super cute family Halloween costumes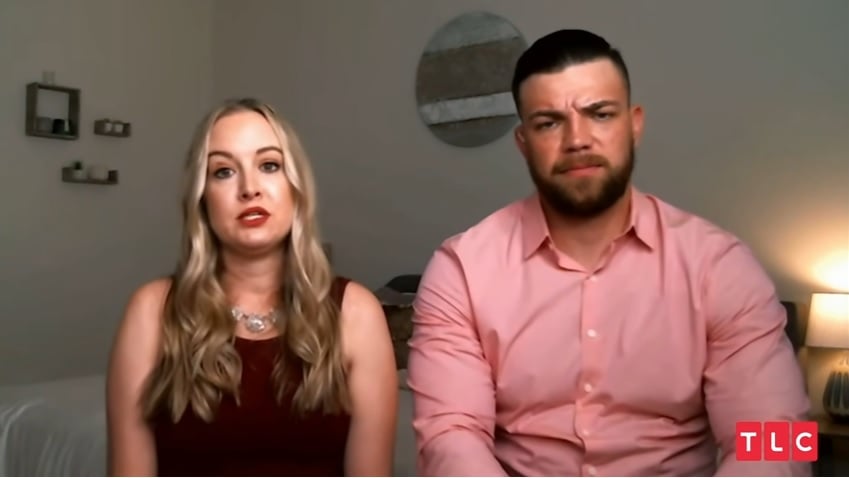 Elizabeth and her husband recently shared photos with their followers on Instagram of their family's Halloween costumes, and honestly, they're super adorable. The family dressed up as The Flintstones this year, and Andrei went as Fred and Elizabeth went as Wilma. Their daughter, Eleanor, is wearing a cute green outfit as Pebbles Flintstone.
Elizabeth is wearing a red wig and the signature white dress to complete her look as Wilma. Her husband is wearing the iconic Fred Flintstone attire. Even Eleanor looks like her on-screen counterpart, and she's wearing a green outfit with black spots.
Elizabeth captioned the post with: "Brought to you all the way from Bedrock. Happy Halloween from The Flintstones (Castravets)! 🧡🖤 We're technically celebrating Eleanor's first Halloween this year since last year we were in Moldova! Be safe everyone! #halloween2020 #thecastravets #theflintstones #90dayfiancehappilyeverafter #elizabethandandrei." Andrei also shared some images of the little family all dressed up on his Instagram as well.
Fans react to the post
As can be expected, fans really seem to love the Castravet's family photo. Over 64,000 people have already liked it, and some fans decided to comment with their own thoughts on the family's costumes.
One fan says they look "awesome," and many fans would agree. "You look awesome…. Yabba Dabba Do 🎃💀👻," a fan wrote.
Another thinks they "nailed" their costumes. "You both look awesome! Definitely nailed it," the fan said.
"This is epic! You guys are adorable!!" someone else chimed in.
A fan describes the costumes as "perfect." "Hahaha this is perfect!!!" they said.
Another fan says Elizabeth, Andrei, and Eleanor are their "favorite family" on the series. "Aw precious! Happy Halloween to my favorite family on 90 Day ☺️🙌🏼🧡✨," they said.
"This is the cutest thing to exist 😭💚," another wrote.
One fan thinks these are the "best family costumes" they've actually seen. "Best family costumes I've seen yet! So cute!" they said.
"Just amazing," another fan wrote.
A fan on Instagram thinks it's a "fab" idea for costumes. "Adorable! What a fab family costume idea!! Happy Halloween! 😊," they said.
Fans really seem to love Elizabeth, Andrei, and Eleanor's Halloween costumes this year. We'll have to wait and see what they dress up as next year.