'90 Day Fiancé': Elizabeth and Andrei Castravet's Instagram Accounts Show a Very Different Side to Their Family
Elizabeth Potthast Castravet and Andrei Castravet have often seemed at odds on TLC's 90 Day Fiancé. On the fifth season of 90 Day Fiancé: Happily Ever After, Andrei's relationship with his in-laws—especially Elizabeth's sisters and sister-in-law (Becky Lichtwerch, Jenn Davis, and Megan Potthast), and her dad, Chuck Potthast—has appeared to be worse than ever.
But 90 Day Fiancé fans have recently pointed out how different Elizabeth and Andrei's social media presence appears from their onscreen conflicts. On Instagram, not only do Andrei and Elizabeth seem like a blissfully happy pair of newlyweds (and parents to baby Eleanor), but they also seem to spend plenty of time together with Elizabeth's family.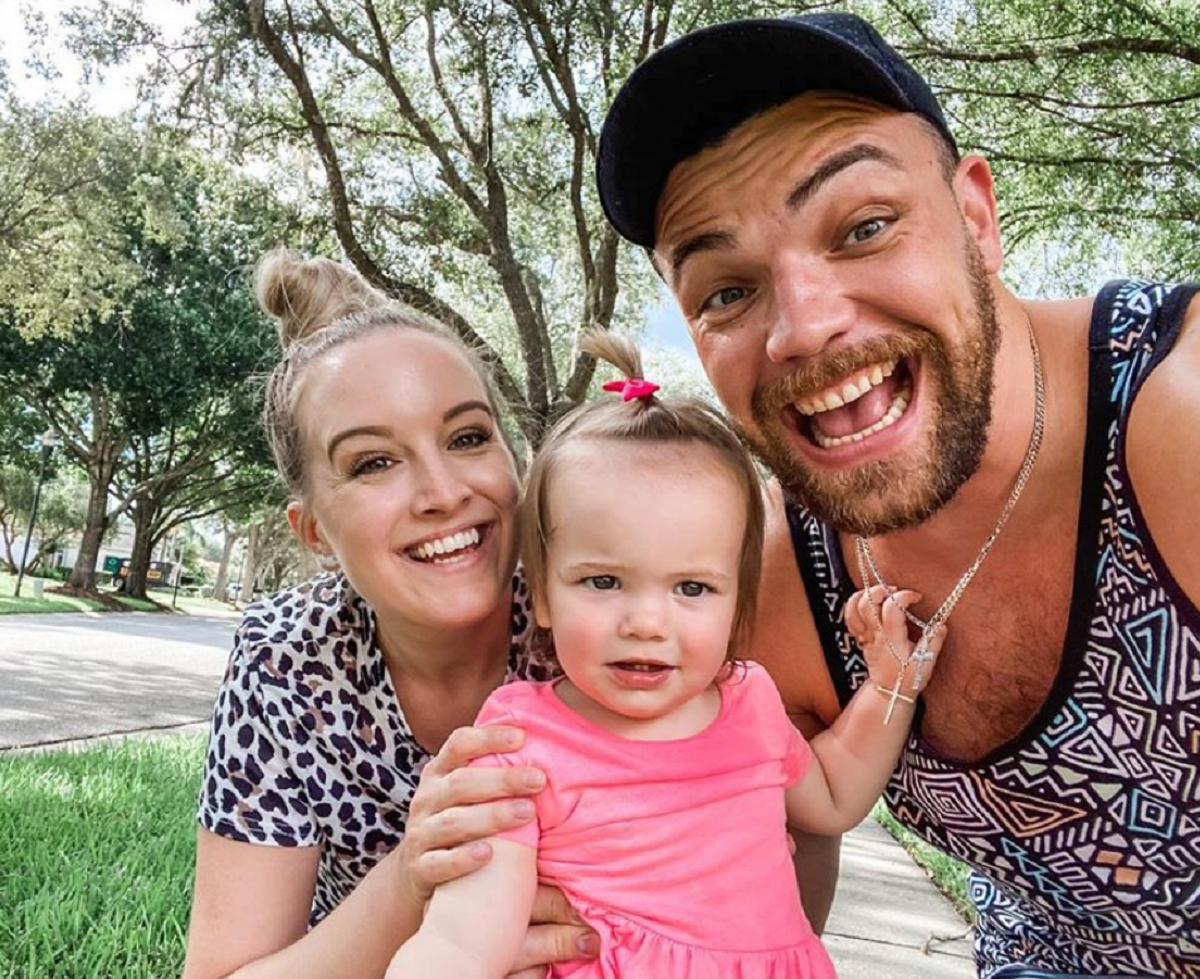 Andrei and Elizabeth seem happy together
Despite their onscreen arguments, Elizabeth and Andrei couldn't possibly appear happier on social media. On 90 Day Fiancé: Happily Ever After, Elizabeth even seemed to consider cancelling their second wedding in Moldova. But on Instagram, the couple is all smiles, frequently professing their love to each other and sharing affectionate, cozy photo shoots.
In a recent Instagram Q&A, Elizabeth called Andrei the "love of her life" and gushed over how "sexy" he was.
In response to a fan who wondered when Elizabeth knew that her husband was the one, the 90 Day Fiancé star explained that, after talking online for months, Elizabeth realized that she would want to spend the rest of her life with Andrei if they ever met in person. Meanwhile, Andrei said he knew he would marry Elizabeth as soon as he first kissed her.
Elizabeth posts smiling photos with her family members
On 90 Day Fiancé, Andrei often clashes with his in-laws—even nearly coming to blows with Elizabeth's brother, Charlie Potthast, and threatening to send Chuck home after one too many questions about his past in his home country of Moldova.
But online, Andrei appears to spend plenty of time with his wife's family, despite having claimed on the show that he has "no relationship" with them.
Recently, for example, Andrei and Elizabeth posed happily with her sister Becky's son for his first birthday party. And Andrei partnered with his in-laws to plan Elizabeth's recent 30th birthday party, at which all of her closest family members seemed to be in attendance. Although social media rarely tells the whole story, there doesn't ever seem to be tension between the relatives in their many offscreen activities together.
Elizabeth's family also posts behind-the-scenes snapshots of '90 Day Fiancé'
Elizabeth's family members have also shared behind-the-scenes snapshots of their time on 90 Day Fiancé, indicating that their beef with Andrei might have resolved since filming (or that it might be exaggerated on the show).
Meg, Elizabeth's sister-in-law, shared a picture of Andrei with his daughter Eleanor in a recent Father's Day tribute to all the dads in the family. Meanwhile, Jenn, Becky, and Meg have all shared videos and snapshots from filming days with Andrei and his family, along with including photos of him at various family events and his wedding to Elizabeth.
Some 90 Day Fiancé fans have wondered if Elizabeth's family could be next in line for a spinoff, like Chantel Everett and Pedro Jimeno's families on The Family Chantel or Darcey and Stacey Silva on Darcey and Stacey.
Others have speculated that they simply play their drama up for the cameras. After all, Elizabeth's mom, Pamela, is a talent agent, and Elizabeth has acted in several indie films.
Still others think that the 90 Day Fiancé drama is real, and Instagram presents a rosier picture of the family's happiness. Other fans think that Elizabeth's family and Andrei have gotten over their bad blood—or are trying to, at least.