'90 Day Fiancé': Elizabeth Exclaims That Andrei's Behavior Is 'Out-F*cking-Rageous' in New Sneak Peek
Elizabeth Potthast Castravet called out her husband, Andrei Castravet, for his aggressive behavior towards her brother, Charlie Potthast, in a new sneak peek of an upcoming episode of TLC's '90 Day Fiancé: Happily Ever After.'
90 Day Fiancé star Andrei Castravet has never gotten along with his in-laws. But, on recent episodes of the fifth season of TLC's 90 Day Fiancé: Happily Ever After, Andrei's relationship with his wife Elizabeth Potthast Castravet's relatives has spiraled more out of control than ever.
After Andrei and Elizabeth flew to Andrei's home country of Moldova with their young daughter, Eleanor, for their second wedding, Elizabeth's brother and father (Charlie and Chuck Potthast) followed suit.
Right away, the tension was palpable between Andrei and his in-laws as they questioned him about his past—from his time as a police officer in Moldova to his sudden move to Ireland after quitting his job as a detective.
In a new sneak peek of an upcoming episode of 90 Day Fiancé: Happily Ever After, Andrei and Charlie nearly came to blows after a night of drinking and dinner with Andrei's friends and family. And Elizabeth wasn't happy, calling her husband's behavior "out-f*cking-rageous."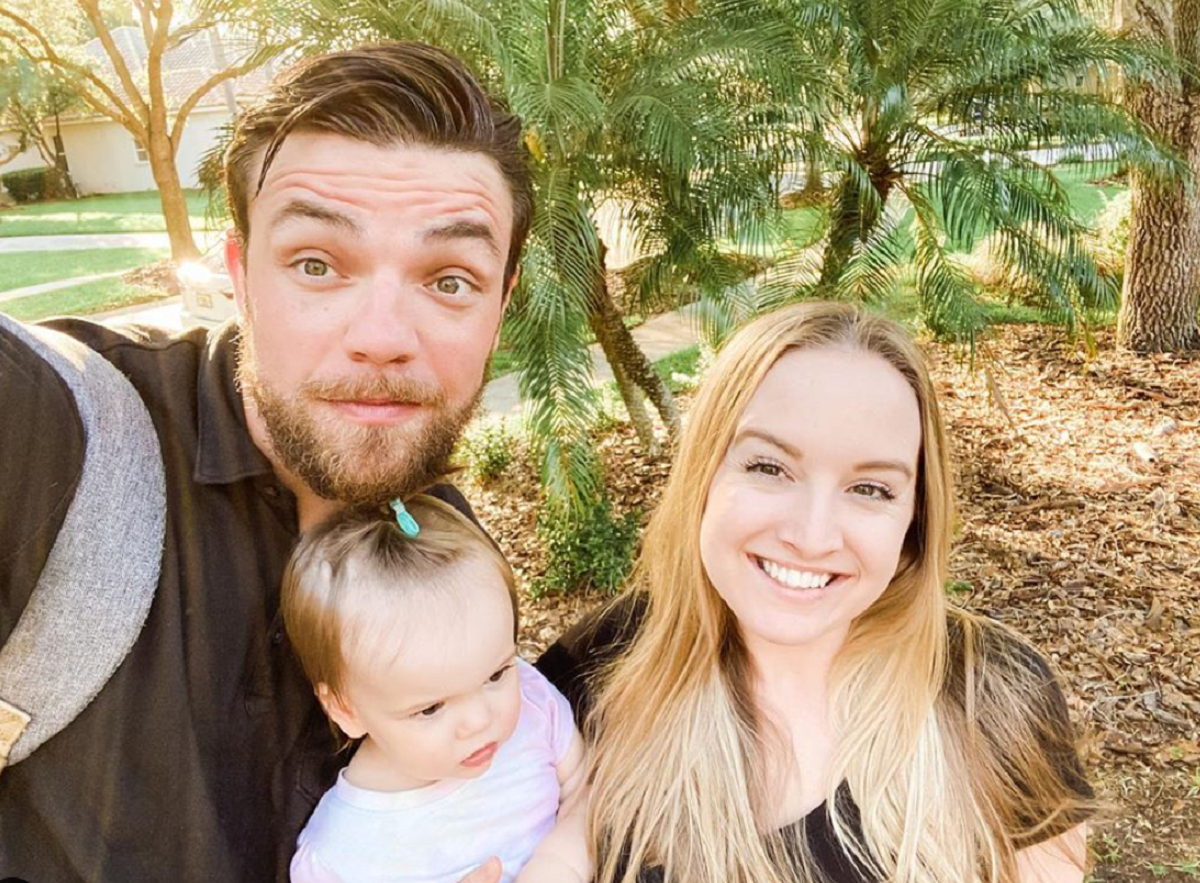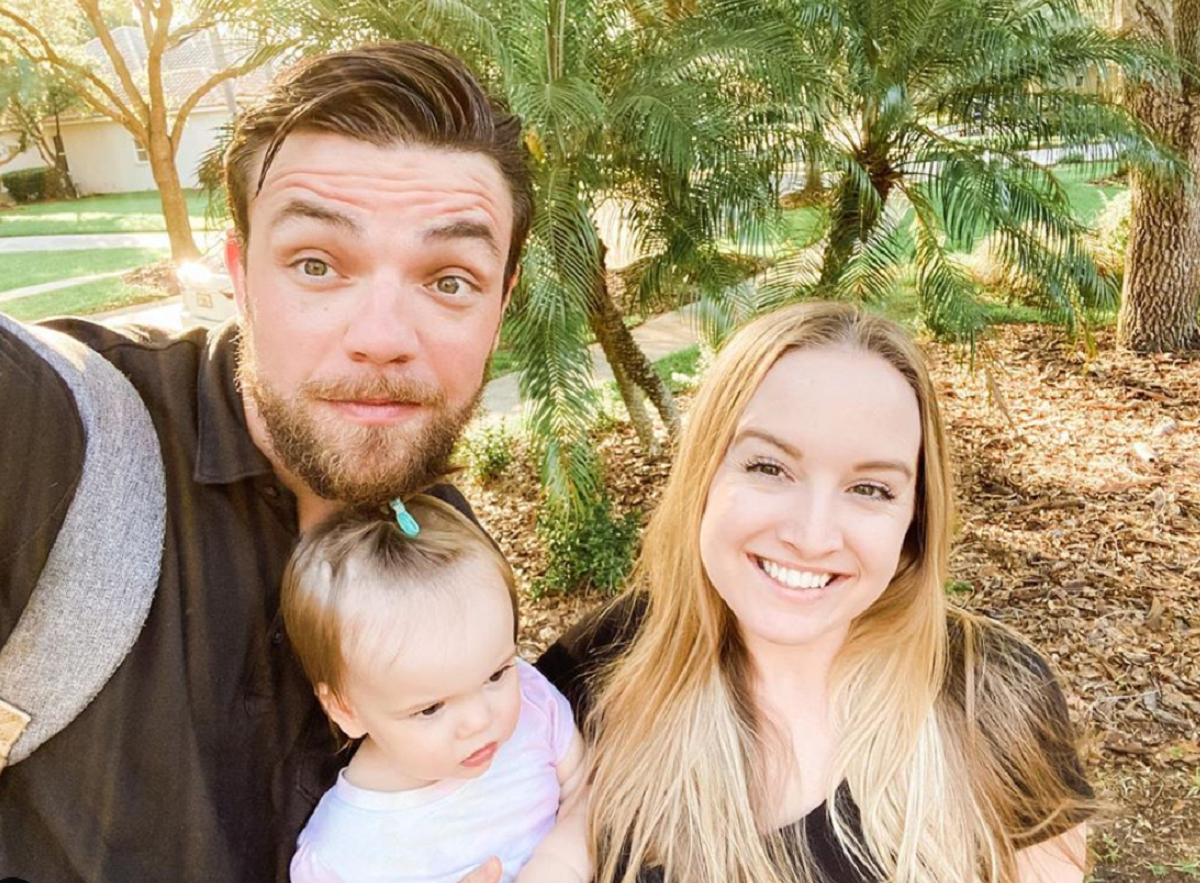 Andrei pushed his wife to ask her family members to leave Moldova
In a 90 Day Fiancé sneak peek, things got more heated than ever between Andrei and his in-laws. After Chuck and Charlie asked Andrei one too many questions about his past, Andrei blew up and told Elizabeth's brother he wanted to "take things outside."
Charlie was only too happy to oblige—issuing several threats to Andrei himself—and the angry pair of men scuffled and shoved each other before being pulled apart by Andrei's wife, brother, and friends.
After Charlie and Andrei sat back down, they continued to trade insults and engage in some name-calling and vague threats. Elizabeth insisted they were "both at fault," while both her husband and brother seemed to want her to take their side.
Meanwhile, Elizabeth's dad wondered if this display of temper was his "real" son-in-law.
"This is a real eye-opening experience for me, to see him in his home country, and he's finally being himself," Chuck told Andrei's friends. "Is this the real Andrei, or did I know a different Andrei for two years back in America?"
Andrei, still seething, made it clear that he wanted Chuck and Charlie to leave. He ordered his wife to tell them to "pack their bags" and go back to the U.S., but she refused.
"The fact is, I'm not just gonna tolerate bulls*it here at the table," Andrei told his brother- and father-in-law. "You're not welcome at the table if you're gonna talk s*it."
"I'll sit here all day and talk s*it," Charlie retorted angrily.
Elizabeth said Andrei and Charlie's fight 'ruined' the night
Finally, Elizabeth decided that she and Andrei should head home in order to avoid yet another argument.
"I'm not gonna sit here and listen to you fight with my family," the 90 Day Fiancé star told her husband. Elizabeth had often taken a backseat in the past while Andrei argued with her family members—even taking his side much of the time—but she finally appeared to reach her limit.
"This night is ruined," the visibly shaken 29-year-old told 90 Day Fiancé producers. "Andrei has been drinking, and he's treating my family this way. It's just not okay. I'm so exhausted, and I'm so over all the f*cking negativity. We're here to come together and enjoy each other's time, and he's just making it worse."
But Elizabeth's father took her decision to leave as an insult to him as a guest in Moldova, especially because he was paying for the couple's upcoming second wedding.
"That's it? You're gonna leave us with your friends and your brother and walk out of the restaurant p*ssed off?" Chuck challenged Andrei and Elizabeth. "Not a good move."
"Thanks for having us!" Charlie added sarcastically as his sister and brother-in-law stormed out of the restaurant.
"Classless," Chuck quipped.
The '90 Day Fiancé' star called her husband out for his aggression—but their problems weren't over
Although Elizabeth rarely defended herself when it came to arguments with Andrei, she made her feelings very clear as she and her husband headed to their car. The new mom criticized her husband for humiliating her and ruining the evening with his temper.
"Your behavior is out-f*cking-rageous," Elizabeth told Andrei in no uncertain terms. "Outrageous. Who behaves like that in front of all those people? That's f*cking embarrassing!"
Andrei interrupted his wife to say something about her behavior, but Elizabeth wasn't having it anymore. Clearly fed up, the 90 Day Fiancé star began to lay into her husband like never before.
"Me? You're seriously not gonna say you, you, you right now," Elizabeth exclaimed angrily. "You just almost freaking fought my brother. Like, what is wrong with you?"
Andrei suddenly turned and began to spring back to the restaurant, clearly bent on having it out with Elizabeth's brother physically once and for all.
"Come on. I'm gonna f*ck him up. I'm telling you," he yelled as he pulled at the restaurant door.
Elizabeth tried to yank her husband away and convince him not to fight her brother as the preview clip came to an end.
"Babe. You're not fighting my brother," she cried in desperation. "You're insane!"