'90 Day Fiancé': Elizabeth Potthast Admits She Feels 'Overwhelmed' During Her Wedding in Moldova With Andrei Castravet
On 90 Day Fiancé: Happily Ever After, there has been a lot of drama on Elizabeth Potthast Castravet and Andrei Castravet's trip to Moldova for their second wedding. After Elizabeth's family prods for information about Andrei's mysterious past, things are a little tense. Despite that, Elizabeth goes through with the second wedding to her husband, and it's a little overwhelming for her.
Elizabeth Potthast and Andrei Castravet get married for the second time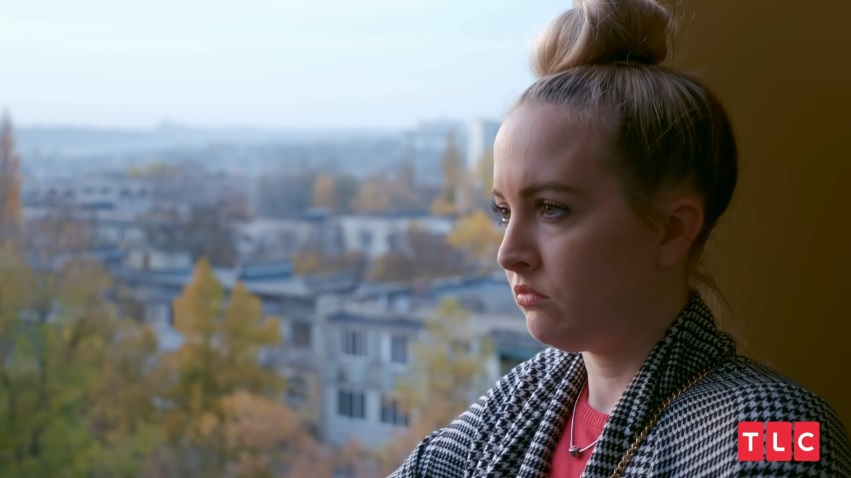 The day has finally arrived, and Elizabeth gets ready for the wedding ceremony at the Airbnb her family is staying at. Her sister, Jenn, does her makeup, and Elizabeth dresses in a traditional Moldovan wedding dress. Next, Elizabeth, Andrei, and their families meet outside the church, where they all go in for the ceremony to be performed.
It's a beautiful moment for the couple, and with candles burning everywhere, the ceremony goes off without a hitch. However, the whole thing is a little overwhelming for Elizabeth in the moment. The entire ceremony is performed in another language, so it's hard to understand exactly what's going on.
Elizabeth admits she feels 'overwhelmed' during her wedding in Moldova
"I'm a bit overwhelmed with everything," Elizabeth tells producers. "I'm not sure exactly how the ceremony is gonna go. Andrei can't really translate right now because you have to be very quiet during the ceremony."
At one point, a crown is placed on Andrei's head, and his best friend, Marcel, holds Elizabeth's crown over her head. They receive their certificate stating they are married, and they are officially wed for the second time.
"The ceremony was absolutely beautiful," Elizabeth says. "It actually went by pretty fast I think because I was enjoying it."
A lot of pictures are taken, and Elizabeth and Andrei seem legitimately happy with the way things went. "Same woman. No divorce. Double the marriage," Andrei tells his wife.
The wedding reception is more than eventful
Now it time for the wedding reception, which is extremely lavish. There are professional dancers and food on every table. However, Elizabeth's brother, Charlie, gives a memorable speech when he grabs ahold of the microphone from his father, Chuck.
The cameras show a few scenes of Charlie drinking from his glass throughout the night, and when it's time to give speeches, he doesn't disappoint. "Get your s*** together," he says after getting the microphone from his dad.
"Enough," Andrei tells him, but it doesn't end there.
"Don't ask my dad for s***," Charlie continues saying into the microphone. "OK?" Fans know that there is a lot of tension between Andrei and Charlie, who almost got in a physical fight earlier on the trip.
Andrei says for the microphone to go to the next person, but Charlie gets another comment in. "No. Come to America and earn your s***."
Elizabeth ends things when she starts clapping, which prompts everyone else to join in. It's a surprising turn of events, and Andrei and Charlie even go outside to speak afterwards.
"You trying to fight me in Moldova?" Charlie asks Andrei. He goes on to say Andrei is trying to "play" his father and family.
"I promised my wife that I'm not going to be bad tonight," Andrei tell him. "We need to cease fire for tonight. We're not going to be friends tonight. OK? We're not going to be friends maybe for life. We'll figure it out but not tonight. We're doing this for our beloved. That's your sister."
They walk back inside, and it's unclear where things stand between them. Will Andrei and Charlie be able to settle their differences? Only time will tell. At least Elizabeth and Andrei's wedding ceremony didn't include any events like the reception did.