'90 Day Fiancé': Elizabeth Potthast Castravet Joins OnlyFans; Larissa Dos Santos Lima Calls Her Out for 'Stripper' Comments
Elizabeth Potthast Castravet and Andrei Castravet caused quite a stir when they criticized their former 90 Day Fiancé castmate Larissa Dos Santos Lima (Colt Johnson's ex-wife) on the reunion for the fifth season of TLC's 90 Day Fiancé: Happily Ever After. Andrei and Elizabeth insulted Larissa's plastic surgery, in addition to joking about her work in the adult entertainment industry on platforms like OnlyFans.
Since then, 33-year-old Larissa was fired from TLC and has continued her work in nude and semi-nude modeling. But surprisingly, it appears that 30-year-old Elizabeth has joined her, despite her negative comments about Larissa's work in the same field. She surprised 90 Day Fiancé fans by launching an OnlyFans account of her own over Thanksgiving weekend.
Larissa appeared to call out her former 90 Day Fiancé castmate for the double standard in a recent Instagram Q&A with fans.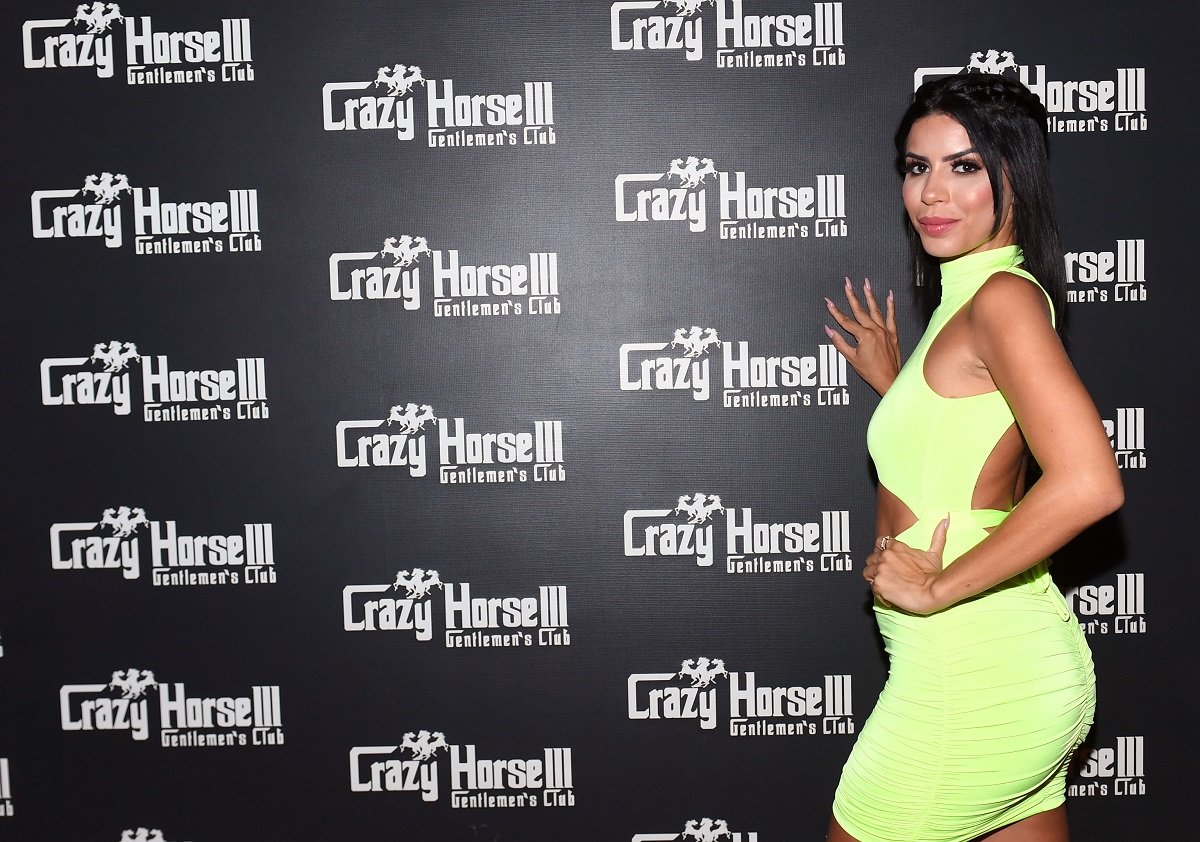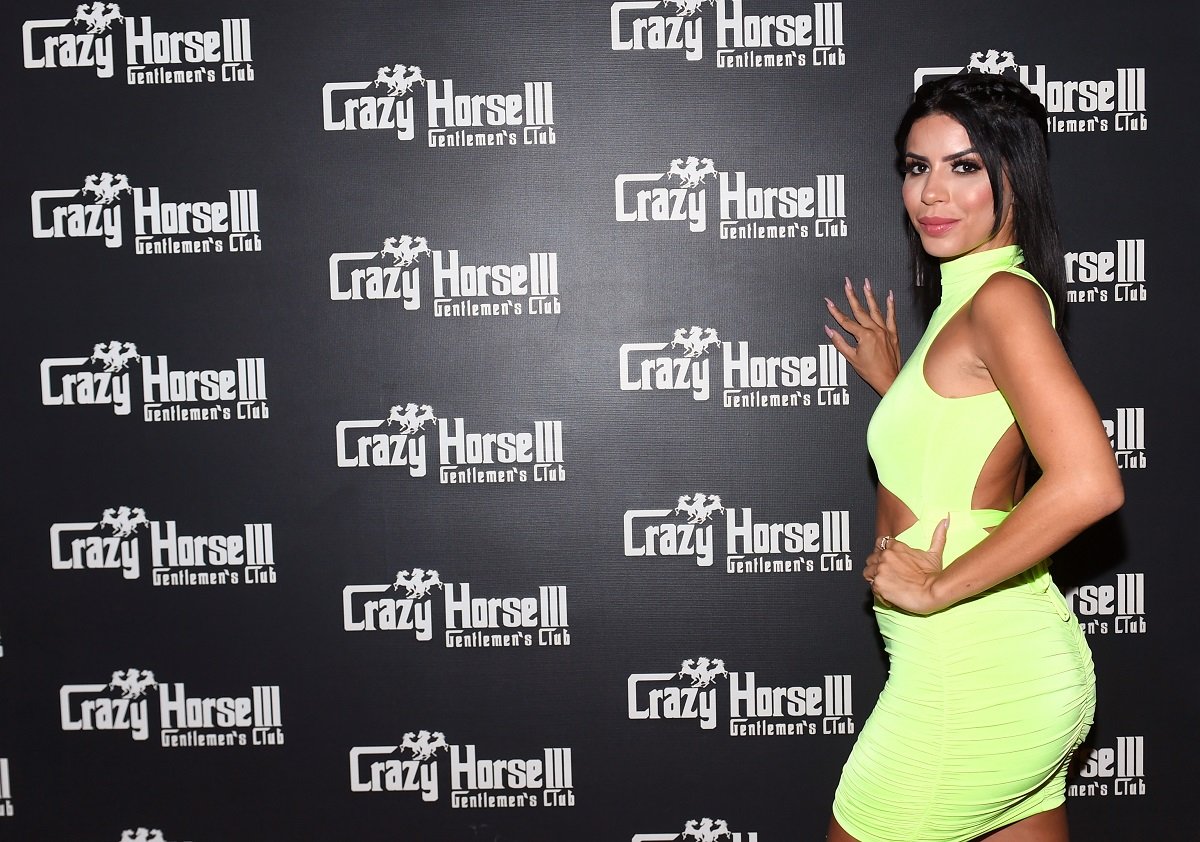 Andrei and Elizabeth criticized Larissa on the '90 Day Fiancé: Happily Ever After' reunion
On the most recent 90 Day Fiancé reunion, Elizabeth and Andrei raised some eyebrows by specifically calling out Larissa's plastic surgery and her work on CamSoda and OnlyFans.
Reunion host Shaun Robinson asked Larissa some questions about lap dances at strip clubs (namely, how she would feel if Eric Nichols, her boyfriend at the time, indulged in one). Elizabeth chimed in after Larissa jokingly answered that she wouldn't mind.
"She would know, because she's a f*cking stripper," Andrei's wife snapped under her breath.
But Elizabeth wasn't the only one who mocked Larissa's new, sexier look. Andrei made comments about how different and "fake" Larissa appeared now (at least to him).
"Colt, why are you playing with women so much, and breaking their hearts so much, that they're changing their f*cking faces already?" Andrei laughed, adding: "That's not gonna last forever, you know? You'll have to change that every couple of years."
Many fans thought their comments were unnecessary, especially because Colt's ex-wife didn't appear to be targeting or mocking Andrei or Elizabeth in turn.
Elizabeth and Andrei recently surprised fans by joining OnlyFans
After Andrei and Elizabeth expressed their disapproval when it came to Larissa's new NSFW business ventures, 90 Day Fiancé fans were surprised to see both of them join OnlyFans around Thanksgiving weekend.
Elizabeth made her first OnlyFans post on Nov. 26, writing in her Instagram stories, "I caved! Check me out on OnlyFans." As of Nov. 30, she offered subscriptions for $20.99 per month. It wasn't clear whether she would bare it all or keep it PG-13 like some of her castmates, but it was obvious that she intended on getting a little flirty with her posts.
One of the Tampa-based mom's posts read, "I bet you didn't know I was flexible…very flexible," while another asked subscribers cheekily, "Robe or no robe?"
Andrei joined a day afterward, too, starting his own OnlyFans account – despite his negative comments about Larissa's work in the same vein. Like his wife, the Moldova-born dad promoted his account on his Instagram stories, writing similarly teasing captions like "Should I take it all off or what?" He offered slightly less expensive subscriptions at $14 per month.
Larissa subtly called out her castmate's alleged hypocrisy on Instagram
90 Day Fiancé fans didn't miss a beat, and some of them immediately pointed out the apparent double standard. After all, the Castravets didn't seem to approve of Larissa's choice to sell risqué photos, but they joined in to do the same not long afterward.
In a recent Q&A on her Instagram stories, Larissa answered a fan who argued that it seemed a bit hypocritical. "Elizabeth called you a stripper, now she's on OnlyFans," they wrote. "Anything to say?"
Larissa responded with lyrics from Offset's song "Clout": "They know I'm the bomb, they ticking me off/Saying anything to get a response/I know that mean they traffic is low/Somebody just gotta practice to launch/So f*ck being tame, I'd rather be wild/B*tches is Brandy, they wanna be down/Soon as these b*tches got something to sell/They say my name, say my name, Destiny Child."
While her call-out of her castmates was subtle, the Brazil-born influencer seemed to suggest they only wanted to insult her for the purpose of clout – possibly indicating that Andrei and Elizabeth started the drama for attention. The lyrics she picked could also suggest she thinks they're jealous of her for her success on platforms like OnlyFans and wanted to imitate it to get a piece of the pie for themselves.