'90 Day Fiancé': Elizabeth Potthast Castravet Posts a Risqué Video With Andrei Castravet After Fans Accuse Her of Photoshopping Their Pictures
90 Day Fiancé stars Elizabeth Potthast Castravet and Andrei Castravet have attracted quite a bit of attention, and controversy, so far on the fifth season of TLC's 90 Day Fiancé: Happily Ever After.
Fans have been criticizing Elizabeth's Moldovan husband more than ever for his lack of employment, his allegedly "sexist" views on gender roles, and his ongoing conflicts with Elizabeth's family (while still accepting money from them). Elizabeth and Andrei have had a number of bitter onscreen fights, with the two hurling insults and harsh words at one another.
Andrei and Elizabeth have recently been spending more time than ever before on social media. The 90 Day Fiancé couple doesn't often respond to critics, but both of them have directly addressed certain critiques in recent months on Instagram.
Most recently, Elizabeth—who gave birth to the couple's now-one-year-old baby, Eleanor, in 2019—shared a steamy, revealing video with her husband after the 90 Day Fiancé stars were accused of using Photoshop to alter their pictures.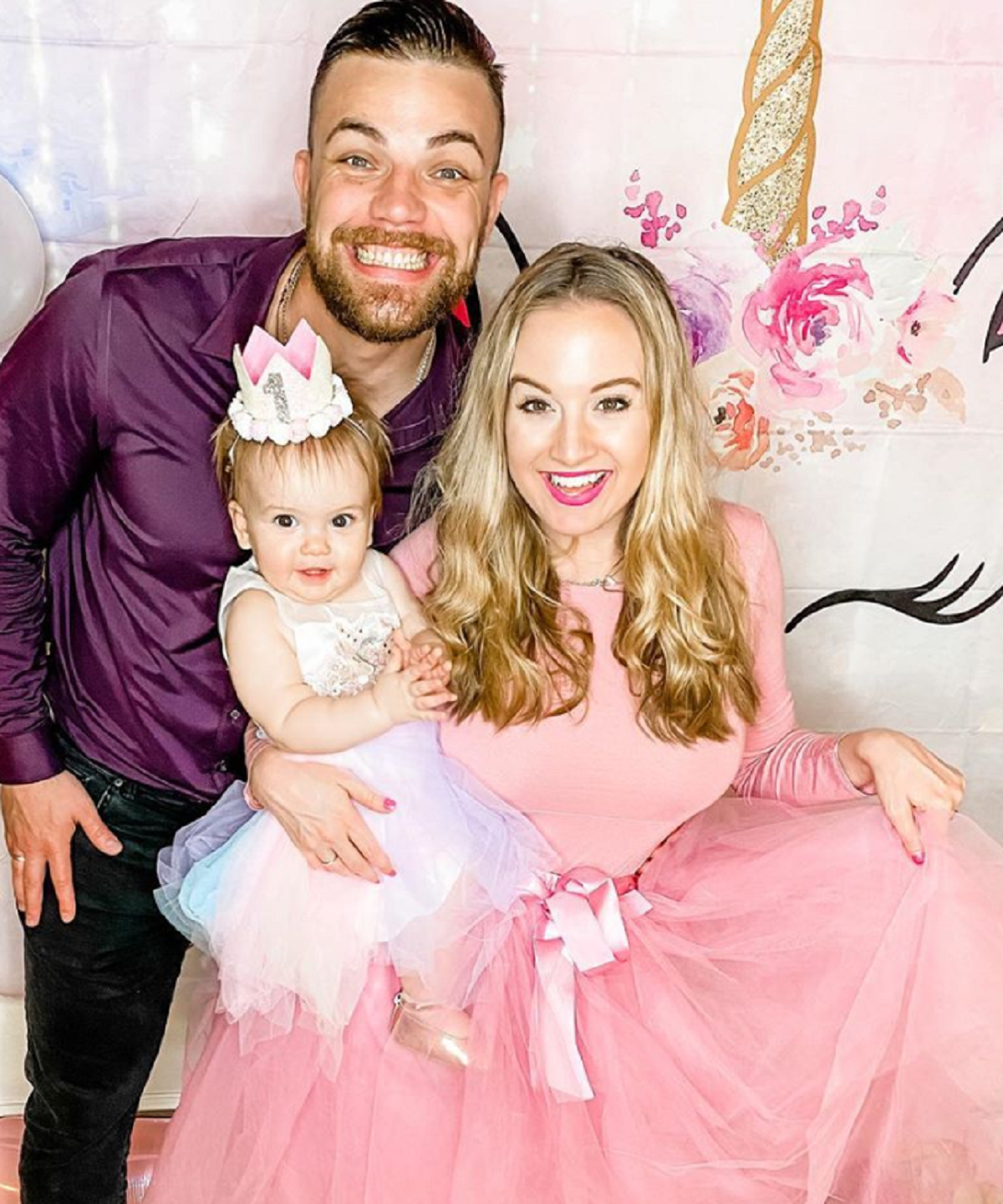 Elizabeth pushed back at fans who claimed she altered her Instagram pictures
Elizabeth has recently weathered comments from 90 Day Fiancé fans about her appearance, with many suggesting that her slim figure in Instagram photos might be due to photo editing or filters.
The 90 Day Fiancé star pushed back against these comments with an Instagram video, in which she and Andrei showed off their bodies, sans filter or Photoshop. Andrei went shirtless in a bathing suit, while Elizabeth wore a skimpy, sparkly bikini. The couple danced in the short video, showing their bodies from every angle, before kissing and snuggling.
"To those who say I photoshop my pictures," Elizabeth captioned the video, adding the hashtags "sexy husband" and "no body shaming" for emphasis.
RELATED: '90 Day Fiancé': Fans Call Out Andrei Castravet For His 'Sexism' On Social Media
RELATED: '90 Day Fiancé': Andrei Castravet's Friends Joke That He's a 'Housewife' in America—'He's Becoming Too Soft'
RELATED: '90 Day Fiancé': Andrei Castravet Claps Back at a Fan Who Calls Him a 'Poor Excuse of a Man'
RELATED: '90 Day Fiancé': Fans Are Divided About Whether Andrei Castravet and Elizabeth Potthast Castravet's Storyline Is 'Staged'
'90 Day Fiancé' cast members and fans joined in to praise Elizabeth's and Andrei's looks
90 Day Fiancé fans immediately chimed in with praise for the couple's good looks. Many fans defended Andrei and Elizabeth from critics and pointed out how fit Elizabeth looked after having a baby in 2019.
"You guys are too cute," one fan gushed. "BTW…you look amazing."
"Can you guys be any cuter?!" a commenter agreed. "Shame on those who judge you!"
Another Instagram user raved, "Holy crap! That's right you just had a baby! I almost forgot lol. I'm so jelly! You look great!"
One of Elizabeth's sisters wrote, "Okay bangin mom bod."
90 Day Fiancé star Darcey Silva (who often supports her female castmates in particular) joined in to add her own words of praise, telling Elizabeth she was "beautiful." Elizabeth wrote back with her thanks, calling her a "hot momma" as well.
Another 90 Day Fiancé cast member, Jon Walters, joked, "I need to photoshop my pictures."
"Definitely," Andrei quipped sarcastically in response.
Some fans still made negative comments about the couple
Of course, some 90 Day Fiancé viewers still had critical comments to make.
"Well, this is embarrassingly awkward," one Instagram user remarked on the video.
Others criticized Elizabeth's appearance, telling her to "see an orthodontist" or "get a tan," but they were quickly shut down by other 90 Day Fiancé fans who urged them to stop the body shaming. A few viewers wondered if Elizabeth had gotten plastic surgery or cosmetic procedures after giving birth to Eleanor, but the 90 Day Fiancé star said she hadn't.
One fan summed up many others' sentiments about critiquing cast members' appearances, writing: "Enough with women basing everything on their body size, just be happy and stop making other people feel bad about themselves."