'90 Day Fiancé': Elizabeth Potthast Castravet Prepares to Convert to Andrei Castravet's Religion in New 'Happily Ever After' Sneak Peek; Fans React
Elizabeth Potthast Castravet and Andrei Castravet headed to Andrei's home country of Moldova on a recent episode of TLC's 90 Day Fiancé: Happily Ever After in order to host their second wedding and baptize their young daughter, Eleanor. But first, Andrei revealed—only after Elizabeth arrived in her husband's home country—his wife would have to convert to Orthodox Christianity.
In a new sneak peek of an upcoming episode of 90 Day Fiancé: Happily Ever After, Elizabeth seemed nervous as she prepared for her baptism and tried to adapt to the rules of Andrei's religion. 90 Day Fiancé fans had mixed reactions to the preview clip, with some arguing that Elizabeth shouldn't convert to another faith without knowing much about it, and others pushing back against Andrei's demand that his wife be baptized.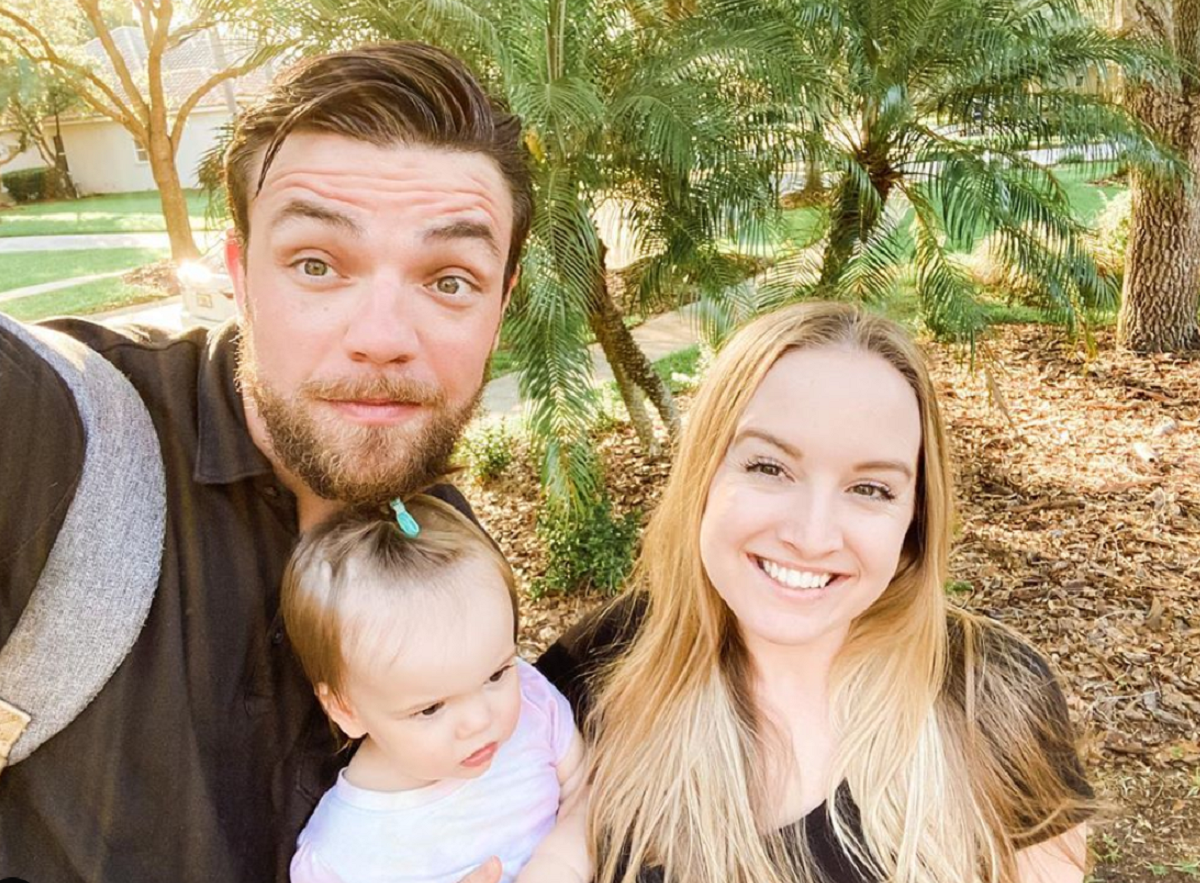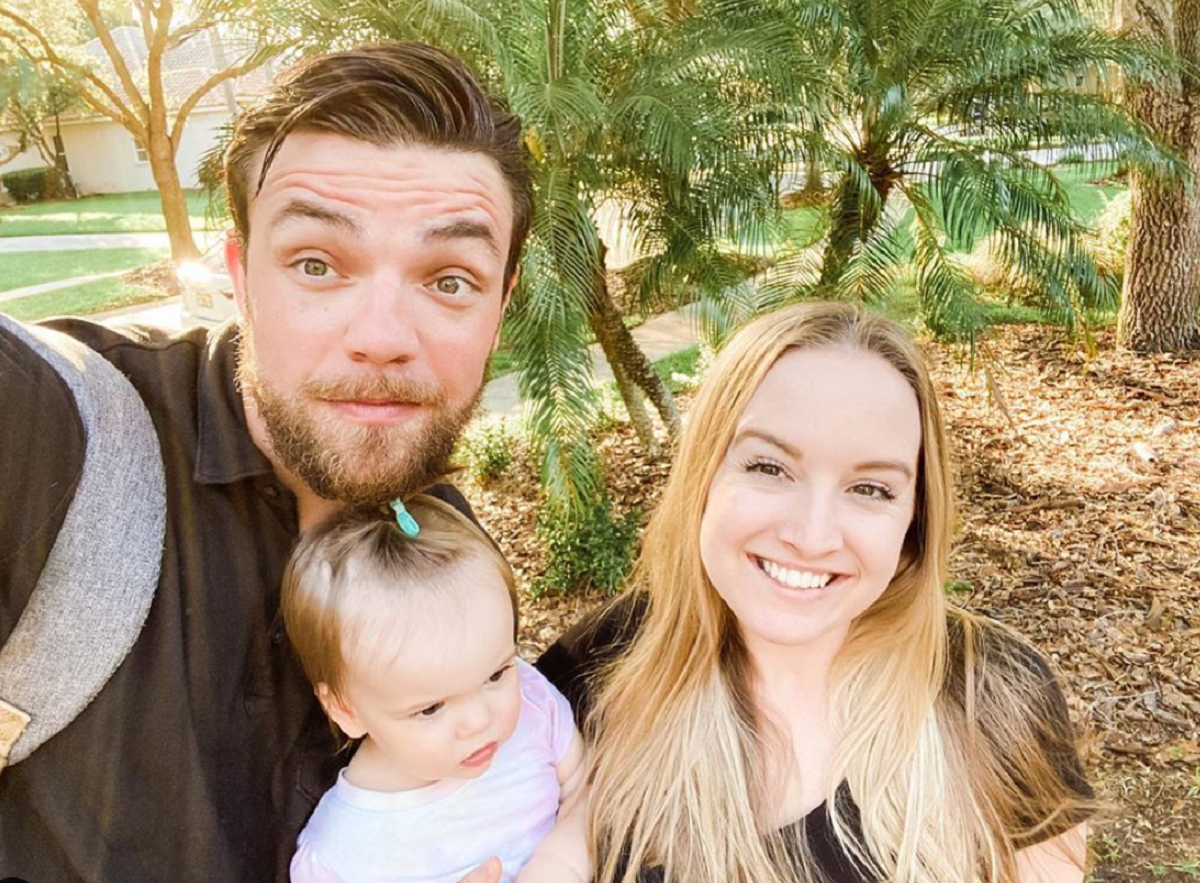 Elizabeth prepared to convert to Andrei's religion in a new sneak peek
In a recent 90 Day Fiancé: Happily Ever After preview clip from TLC on Instagram, Elizabeth and Andrei headed to a local church to have Elizabeth baptized before their wedding.
Elizabeth looked visibly nervous, and less than thrilled, at the prospect. "I'm really nervous," she said, adding that she had no idea what to expect from the ceremony.
The 90 Day Fiancé star told TLC producers, "Today we are at a church where I will be baptized, slash converted, to Andrei's religion."
"It's called Orthodox. Christian Orthodox," Andrei corrected her.
As Elizabeth was fitted with a headscarf and a traditional white gown for the ceremony, Andrei complimented her on how she looked in the garments. "Thank you. Do you guys wear one too?" she asked Andrei and his friend.
"No. Just women," Andrei's friend replied, as both of them smirked. "Well, that's not fair," Elizabeth quipped in response.
Andrei told 90 Day Fiancé producers that his wife getting baptized was important to him, especially because he wanted his family to participate in their upcoming traditional wedding in Moldova.
"Getting Libby baptized into my religion is very important, because without that, we can't get married," Andrei explained. "So, this is one step closer to our wedding."
Elizabeth, meanwhile, looked dubious and seemed to simply want to get the ceremony over with. "I don't really know what it's going to be like," the 90 Day Fiancé star said quietly, "but I'm ready to do it so we can move on and finish with our wedding."
Andrei asked his wife if she was "excited" as they walked into the church, but she said only that she was "nervous" instead.
The 90 Day Fiancé star said there were so many unknowns when it came to Andrei's religion that she felt completely out of her element. "There are so many rules that follow a baptism," Elizabeth explained. "So, you cannot wear makeup. You have to wear a headscarf. You have to be dressed in all white. And this is all new to me. This is literally another world."
Some '90 Day Fiancé' fans thought Elizabeth shouldn't convert to another faith just for Andrei
Under the preview clip, 90 Day Fiancé fans flocked to the comments to share their thoughts about Elizabeth's baptism. Several Instagram users argued that Elizabeth shouldn't be converting to a different faith without knowing more about it—and especially not for marriage alone.
"How does the baptism count if she doesn't care about the faith?" one critic wondered. "The point is, you practice the faith because essentially that's how you'd like to raise your kids. It'll make things difficult if it's not from the heart or she doesn't mean it and is only doing it for him."
Another 90 Day Fiancé viewer agreed, writing, "I never understood people like that. Who convert into a religion just for the happiness of the significant other, it's so stupid. Don't care or know anything about it."
Another fan had even harsher words, arguing that Elizabeth's decision wasn't a moral one. "To convert like that is blasphemy," they wrote. "Ultimately it all has to come from your heart & soul."
Others thought Andrei shouldn't have 'blindsided' his wife with the baptism
Other 90 Day Fiancé fans argued that Andrei shouldn't have pushed Elizabeth into converting to his religion for him—especially without giving her more time to consider her decision first. Some claimed that it followed Andrei's pattern of expecting Elizabeth to go along with his decisions without consulting her about them first.
"I think Andrei should have done his research before bringing this idea to his wife," an Instagram user commented regarding Andrei and Elizabeth's relationship. "It's not fair that he blindsided her. Actually it should have been discussed when they first decided to get heavily involved and engaged."
Another critic wrote sarcastically, "Everything that he finds important, is important."
Still others thought Elizabeth shouldn't put in so much time and effort for Andrei when he refused to get a job and often had harsh words for his wife, especially during arguments.
"Andrei's choice of words doesn't match with a churchgoer," one fan remarked.
Another added, "She's doing too much for a man, well, boy, that won't even get off his a** for his child."