'90 Day Fiancé': Elizabeth Potthast Castravet Storms Off During Bitter Fight With Andrei Castravet In New 'Happily Ever After' Sneak Peek
In a new sneak peek of an upcoming episode of TLC's '90 Day Fiancé: Happily Ever After,' Andrei Castravet and Elizabeth Potthast Castravet fought bitterly during their tour of a wedding venue in Moldova.
Elizabeth Potthast Castravet and Andrei Castravet have been faced with the challenge of planning their second wedding in Andrei's home country of Moldova in a matter of mere weeks on the fifth season of TLC's 90 Day Fiancé: Happily Ever After.
The new parents had already had a wedding in the U.S. after just 90 days together under the terms of the K-1 visa. Now, Andrei and Elizabeth planned to marry in Moldova so their daughter, Eleanor, could be baptized in his home church in front of her father's family.
But tension between Andrei and his in-laws, as well as what Elizabeth referred to as her husband's "chauvinistic, alpha-male" antics in his home country, threatened to derail the wedding planning process. In a new sneak peek of an upcoming episode of 90 Day Fiancé: Happily Ever After, the couple's wedding venue tour went sour—ending in Elizabeth storming off as her husband called after her.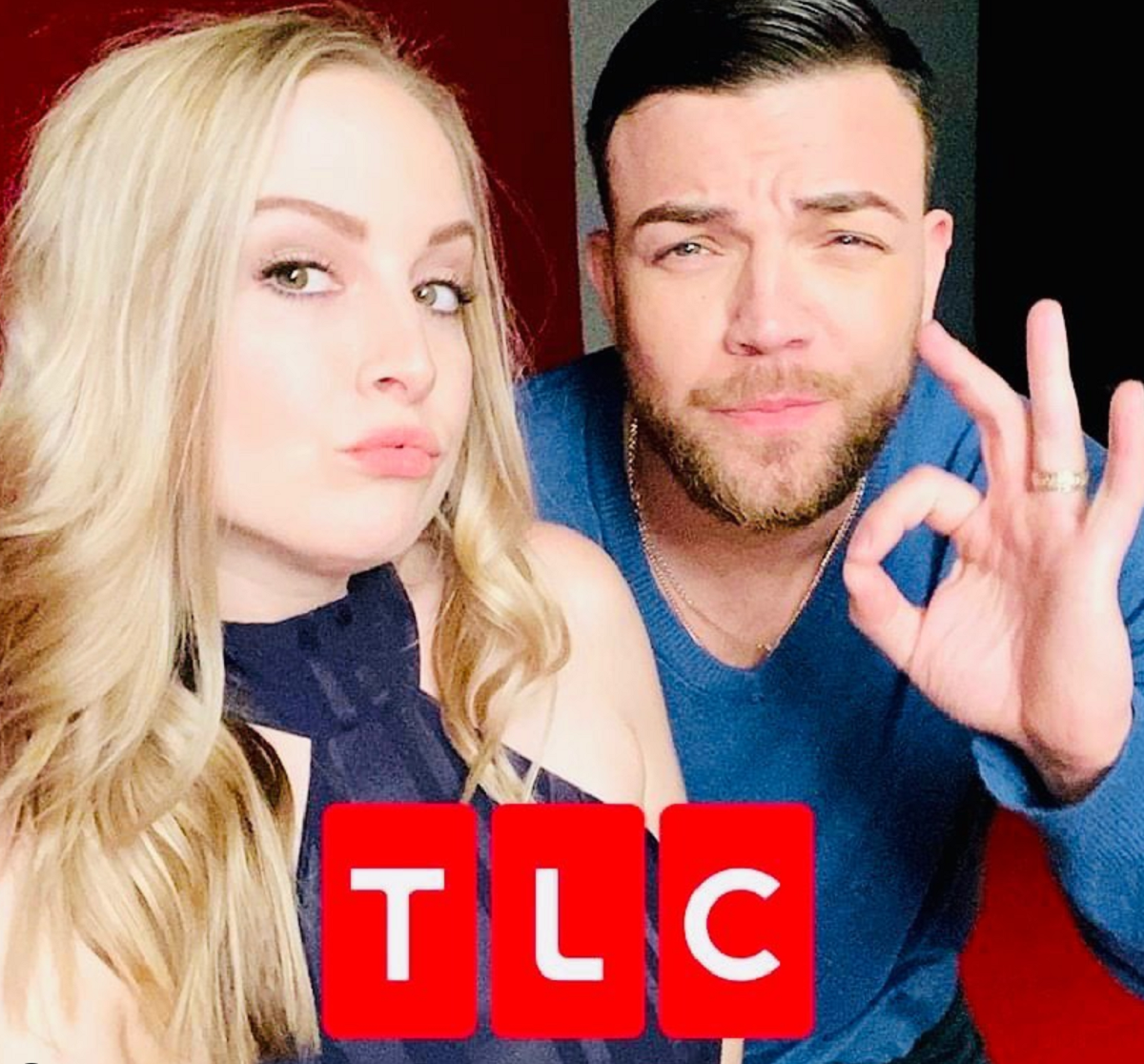 Elizabeth wasn't thrilled with the options at the couple's first possible wedding venue
In the 90 Day Fiancé: Happily Ever After sneak peek, Elizabeth explained that she hoped to have her dream wedding in Moldova, because her initial wedding to Andrei was so rushed due to the K-1 visa application process. But the first wedding venue they scouted out wasn't exactly her ideal.
"So we pull up to this venue, and it's a strip mall, and it's a casino by night," she complained, clearly not impressed.
"Babe, I told you, it's an option," Andrei assured his wife.
"Yeah, but it's not a very good option," Elizabeth retorted. "It's kind of tacky. The furniture is outdated, and this just isn't doing it for me at all right now."
Andrei told Elizabeth he wasn't worried about what her family wanted
Elizabeth was even less impressed by the venue tour when it came to the food options. Because no cooks were available, the customer service representative could only show Andrei and Elizabeth a menu with pictures of the food.
Andrei's wife wasn't happy about not being able to sample the food herself. She also worried that her family members, most of whom were already nervous about visiting Eastern Europe for the first time, would be put off by the Moldovan cuisine. "I know that I love your food that's here. But I'm just a little concerned about my family," Elizabeth fretted as she pondered the menu.
The 90 Day Fiancé star explained to TLC producers, "I know that this food is a delicacy here in Moldova, but I know that my family is probably going to be weirded out by these dishes, because they're just different-looking."
But Andrei wasn't about to make many concessions for his in-laws when it came to his wedding meal. When Elizabeth asked if they could have American food options available, her husband responded sarcastically, "Yeah. There's McDonald's across the street. We can bring them some McDonald's."
Andrei told 90 Day Fiancé producers that he wasn't willing to alter the event for Elizabeth's family.
"Elizabeth is concerned that her family is not gonna like the food in Moldova. But it's not about her family," he said confidently. "It's about our wedding. It's all about us, and if they don't like it, they may go around the corner and eat some American fast food."
The argument ended explosively as Elizabeth stormed off
As Elizabeth and Andrei left the venue, Elizabeth told her husband he should try to be a little more understanding. "Andrei, I'm trying my best to be nice to you right now, but you're making it difficult for me. You really are," the 90 Day Fiancé star exclaimed. "You're not very patient, and it's really frustrating."
As she began to tell producers why she was so worried about her family's enjoyment of the wedding, Andrei cut off his wife. "Don't interrupt me!" she yelled in response.
But Andrei wasn't done. "You're f*cking annoying, ****," he yelled harshly at Elizabeth. "Shut up. Don't f*cking tell me how to do this now."
Visibly angry, Elizabeth asked her husband what she should do if he wouldn't allow her to speak. "So what should I do if you keep interrupting me?" the 90 Day Fiancé star challenged him. "What should I do, just be quiet and not say my thoughts?"
"Okay. Did you tell your thoughts?" he asked her sarcastically. "Finish your thoughts!"
Finally, Elizabeth stormed off angrily. Andrei called to his wife, but she didn't return—at least, not yet.