'90 Day Fiancé': Elizabeth Potthast Castravet Wonders if She and Andrei Castravet Should Even Get Married Again in Brand-New Sneak Peek
Andrei Castravet and Elizabeth Potthast Castravet headed to Andrei's home country of Moldova for their second wedding on a recent episode of TLC's 90 Day Fiancé: Happily Ever After. The couple hoped their wedding in Moldova would be a time for their two very different families to come together—as well as a happy moment with their baby, Eleanor, who would later be baptized in Andrei's church.
But the stress of in-law conflicts and last-minute wedding planning led Elizabeth and Andrei to fight almost immediately after arriving in Eastern Europe.
After a tense family dinner, in which Andrei and Elizabeth's families teamed up to question Andrei about why he didn't have a job in the U.S., Elizabeth wondered if the wedding was even a good idea. And when Chuck Potthast, Elizabeth's dad, and Charlie Potthast, her brother, began to question her husband about his past as a cop in Moldova, things got even worse.
In a new 90 Day Fiancé: Happily Ever After sneak peek of an upcoming episode, Andrei and Elizabeth reflected on the awkward first meeting between their respective families. Elizabeth even revealed that she wouldn't mind if they cancelled the wedding altogether.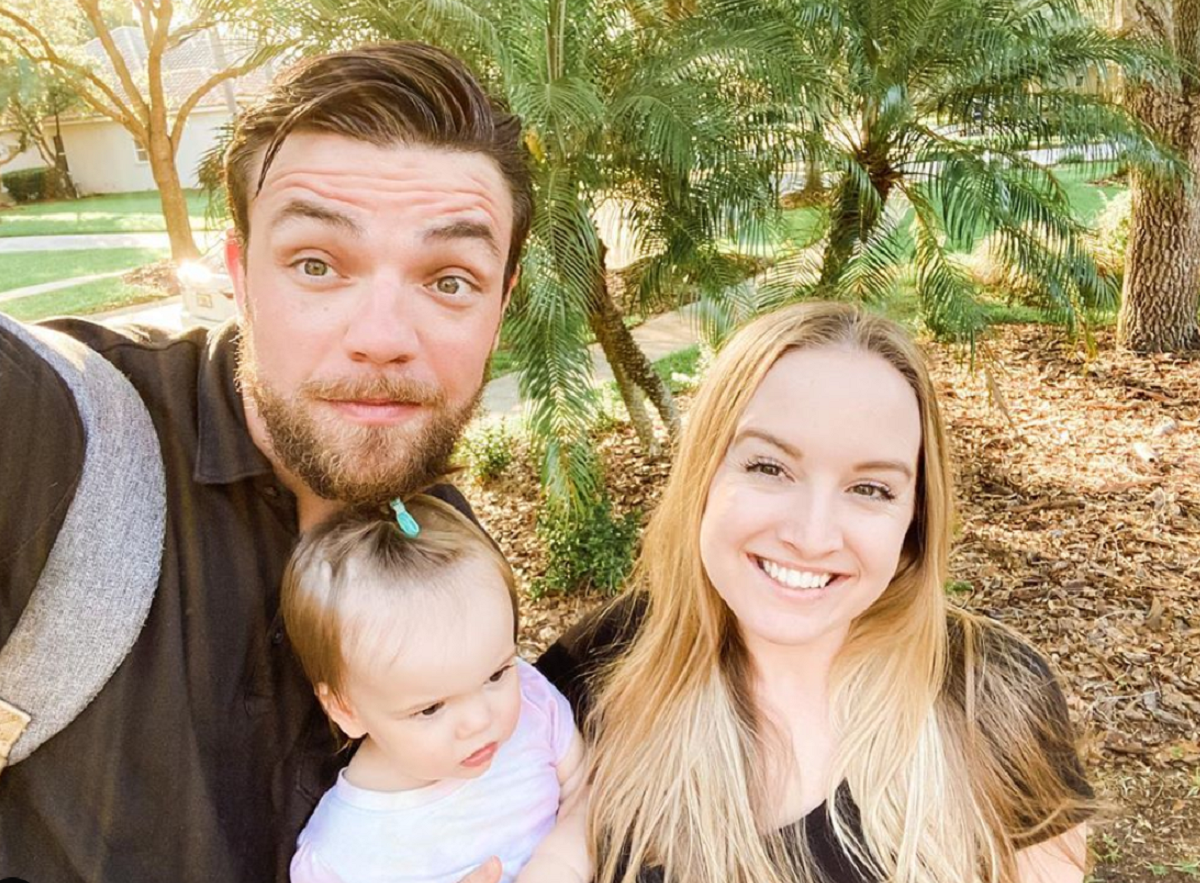 Andrei was worried that his wife wanted to cancel their second wedding
In a 90 Day Fiancé sneak peek, Andrei and Elizabeth had a tense breakfast after their equal tense night with their relatives.
"Did you get sober?" Andrei asked Elizabeth sarcastically, seeming to imply she'd been drinking too much the night before.
"I didn't drink anything. You were drunk," Elizabeth retorted.
"You were drinking wine, Lib," Andrei pointed out. Elizabeth reminded him that she'd only had one glass of wine, early in the evening.
But Andrei didn't let up, insisting, "Well, it was enough to say some stupid stuff."
The night before, Elizabeth had gone so far as to question whether they should be getting married a second time at all—especially if their families were going to fight the whole time. Andrei, of course, wasn't pleased, even blaming his wife's behavior on "hormones."
The 90 Day Fiancé star told producers, "Libby was saying last night that we have to cancel the wedding, and she's still cranky. I don't understand her. She's all over the place."
Despite his wife's statements, however, Andrei insisted that he had no intention of cancelling the wedding. He just needed to get Elizabeth back on board.
"We can't cancel the wedding, because we're already doing it," he explained. "She's not gonna cancel at the last minute, that's for sure. Because I'm not gonna get disappointed like that."
Elizabeth told her husband she was tired of being 'in the middle' of his fights with her family
Andrei broached the sensitive subject, asking his wife if she truly didn't want to go through with their wedding in Moldova.
Elizabeth sighed, seeming exhausted by the conflict between Andrei and her relatives. "I want us to be happy, okay?" she told Andrei. "It was my first time, my family coming here, last night. And I was yet again in the middle of you, my dad, and Charlie."
The new mom told 90 Day Fiancé producers that she didn't want to deal with Andrei's fights with his in-laws anymore, much less be put in the middle of their battles.
"I'm honestly over the fighting and the bickering," she lamented. "I thought maybe we would have some nice moments and enjoyable time when our family came together. And there was just tension right off the bat."
But Andrei wasn't exactly sympathetic. Instead, he pointed out that he hadn't wanted Elizabeth's family to come to Moldova in the first place.
"You wanted them here, Lib. Like, it's not my choice," he said bluntly. "They shouldn't have been here."
Andrei accused his wife of changing her mind 'like she changed her socks'
Elizabeth's husband pushed her on the subject of cancelling the second wedding. Because they'd been unable to plan their "dream wedding" in the U.S., Andrei reminded her, they'd hoped to make their second wedding a grand affair.
"Listen, you wanted a dream wedding, and we're doing it," Andrei declared. He just wanted to know why Elizabeth was questioning it so much at the last minute.
Elizabeth explained that, instead of fun, the wedding planning process had been "very stressful." What's more, she blamed Andrei for "adding more to everybody's plate" with his refusal to step down from conflicts with her family.
Meanwhile, Andrei was tired of going back and forth. "You change your mind every day like you change your socks," he said, irritated. "Set up your mind or something."
When 90 Day Fiancé producers asked Elizabeth about her true feelings when it came to the wedding, she admitted that she did want to celebrate her marriage to Andrei a second time. But, she added, if the event was going to be more of an ordeal than a joyful celebration, she didn't want to go through with it.
"If it's gonna be just not enjoyable, then I would be okay not doing it," Elizabeth revealed.