'90 Day Fiancé': Elizabeth Potthast's Family Grills Andrei About His Secret Past and Thinks He's Hiding Something In New 'Happily Ever After' Sneak Peek
Elizabeth Potthast Castravet's family has never gotten along with her Moldovan husband, Andrei Castravet.
Elizabeth's father, Chuck Potthast, as well as her siblings—including her brother, Charlie Potthast—have regularly accused Andrei of being lazy, controlling, and even dishonest. When the 90 Day Fiancé stars headed to Andrei's home country for their second wedding in Moldova, things between Andrei and his in-laws seemed to get even more tense than ever.
In a new sneak peek of an upcoming episode of TLC's 90 Day Fiancé: Happily Ever After, Chuck and Charlie landed in Chisinau and immediately began to question Andrei about his past. Andrei's evasive answers about his past work as a policeman and his sudden move to Ireland made Elizabeth's dad and brother wonder what she'd gotten herself into.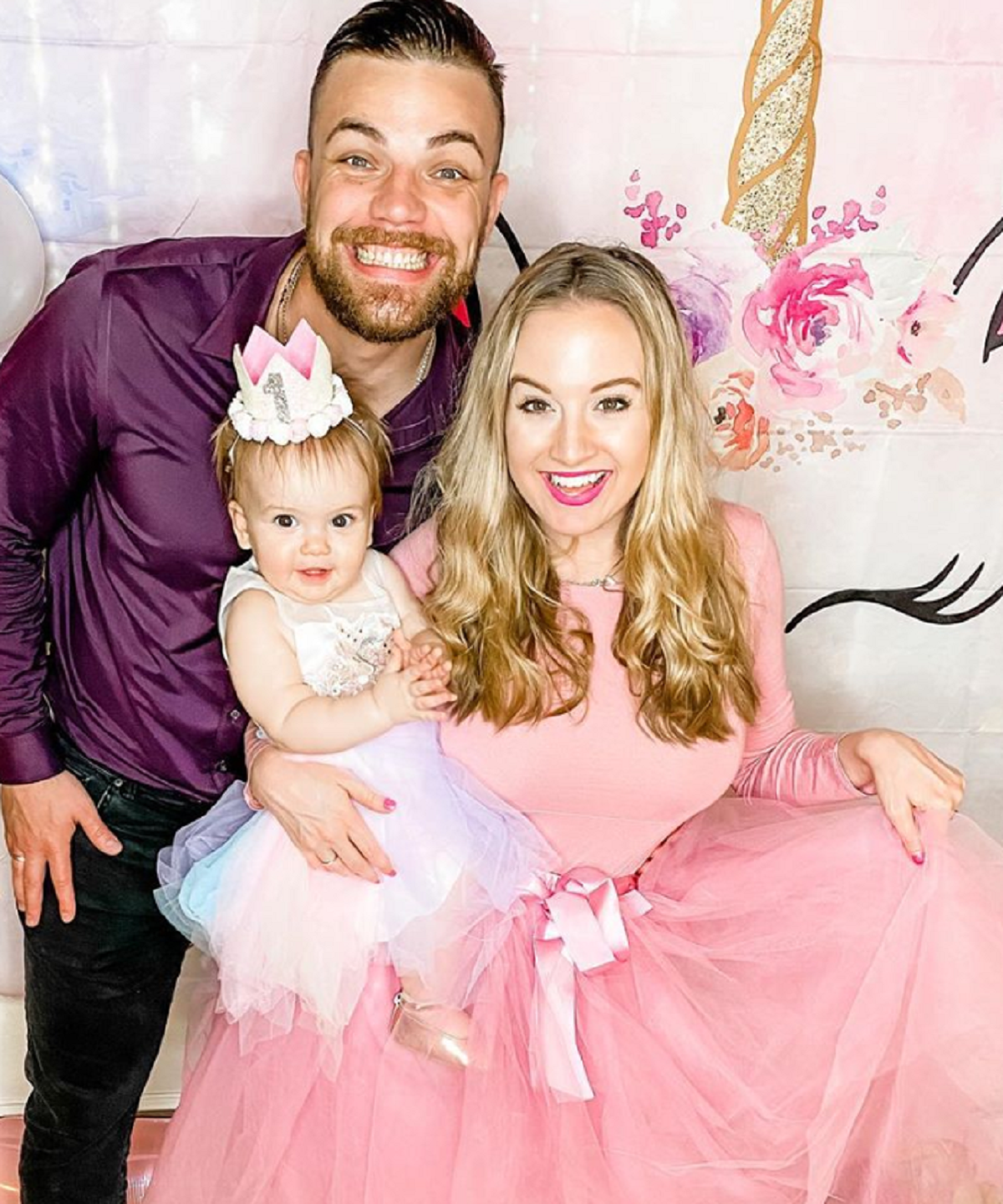 Charlie and Chuck wanted to use the trip to Moldova to find out more about Andrei
In the 90 Day Fiancé sneak peek, Elizabeth and Andrei had very different reactions to her brother's and father's impending arrival at the airport.
Elizabeth was thrilled that her family would be attending her second wedding. But Andrei made it clear that he wouldn't be putting much effort into making his in-laws feel welcome.  
"My relationship with Elizabeth's family is strictly because I have her as my wife," the 90 Day Fiancé star told TLC producers bluntly. "Honestly, if I was not with her in a relationship, I would not probably have friends with any of them."
As for Chuck and Charlie, they had their own motives for coming to Andrei's home country. Elizabeth's dad and brother told producers that they wanted to dig a little more in Andrei's past.
"Before Libby started talking to Andrei, we had never even heard of Moldova," Elizabeth's brother explained. "So we definitely want to learn more about him, his family, his culture, his past, where he grew up."
Andrei and Elizabeth met online and "moved really fast," Charlie added—which left her family a little suspicious. "There's still a lot of question marks about who he is," Charlie said of Andrei.
Chuck agreed, telling 90 Day Fiancé producers, "This is gonna be really nice, to see how he acts in his own environment."
Andrei explained that he'd left his job as a detective to move to Ireland
Elizabeth's family members wasted no time in probing into Andrei's history. On the way to the hotel from the airport, Chuck and Charlie began to grill Elizabeth's husband about his former job as a police officer in Moldova.
"I was not patrol," Andrei explained. "I was in the office. Like a detective."
"You were a detective in Moldova?" Chuck asked incredulously, his eyes narrowing in suspicion. After working as a detective in his home country for several years, Andrei left for Ireland and worked in bars as a bouncer. Elizabeth's father considered this to be a downgrade in terms of his son-in-law's career, which made him wonder if there was another reason that Andrei had made an abrupt career change.
Andrei told 90 Day Fiancé producers that he left Moldova because the work conditions at his job were substandard. "Before I left for Ireland, I was working as a policeman. That life was pretty hard. It was stressful," he explained. "The work conditions were not up to the standards that there has to be. They treated the people bad, so that's why I left. Then I moved to Ireland, and I was working as a bouncer."
But he didn't have the same explanation for his in-laws. "Eh…just a stage in life, you know?" Andrei responded vaguely to Chuck and Charlie's questions about his move to Ireland.
Charlie laughed, "That didn't sound too convincing."
Both Elizabeth's dad and brother wondered aloud why Andrei would leave a country where he'd lived all of his life in order to move to Ireland. After all, they speculated, he left his family and friends behind for the move.
Clearly disgruntled by the line of questioning, Andrei gave another vague explanation, saying he just "needed some changes" in his life at the time. Then, the 90 Day Fiancé star added, "Well, I had some problems."
"You got in trouble?" Charlie wanted to know. "Yeah, something like that," Andrei smirked, seemingly enjoying his brother-in-law's discomfort.
But Andrei made no bones about the fact that he wasn't going to answer any more prying question about his past. When Charlie asked what kind of trouble he'd faced in Moldova, Andrei retorted harshly, "You don't need to know that s*it."
Elizabeth's family thought Andrei's story was shady
Chuck and Charlie continued to pressure Andrei to "spill the beans" about his past, especially because Andrei and Elizabeth were already married (and parents to baby Eleanor) and he was family now. But Elizabeth's husband refused, informing them that his brother wasn't about to tell them anything, either—no matter how much they asked.
Elizabeth's dad seemed more than a little unnerved by his son-in-law's vague answers about his past. "You know, maybe it's me being an overprotective dad," Chuck told 90 Day Fiancé producers. "But what I found a little strange was why he would leave a nice career and move to a foreign country. There's a lot of red flags there."
As for Elizabeth, she didn't understand why her family was already interrogating her husband just after arriving in Moldova. But she also didn't understand why Andrei was refusing to answer simple questions about his past.
"Andrei told me that he moved to Ireland because his cousin had a job for him there," the 90 Day Fiancé star said. "I don't know why he's being so evasive about it, but they really need to ease up on all their questions, because this isn't a good way to start the night."
Despite his daughter's obvious unease, Chuck vowed to find out the truth about Andrei's life by the end of his trip to Moldova. "It really seems strange that Andrei is uncomfortable with us asking questions about his past," Elizabeth's dad said ominously. "He's starting to throw out the vibe to me that there's more to it than just him quitting a job."