'90 Day Fiancé': Elizabeth Potthast's Instagram Post Has Fans Calling Scripting on Birthday Scene
90 Day Fiancé stars Elizabeth Potthast and Andrei Castravet continue to butt heads with Libby's sisters, Jenn and Becky, over Andrei joining the family business. A recent scene at Eleanor's birthday party saw Jenn hitting Andrei with a slice of cake to the face before storming out. Now, after seeing pictures of the party on Libby's Instagram, fans are calling scripting on TLC's hit reality show, and certainly not for the first time. 
Jenny and Becky Potthast blow up at Andrei Castravet
90 Day Fiancé star Andrei Castravet has been trying to join Elizabeth Potthast's family's business. Chuck Potthast has taken Andrei under his wing, but Elizabeth's sisters feel as if Andrei is taking their piece of the pie.
This feeling has been fomenting throughout the season and resulted in Jenn smashing cake into Andrei's face during his own daughter's birthday party. 
"You just told us the other day that dad and Andrei have finalized their deal together, you just told us that," Jenn told Elizabeth Potthast.
"He's trying to cut his daughter's cake," Chuck Potthast pointed out as Andrei quietly ignored the situation and cut the cake.
"Dad, stop. Because he currently has you wrapped around his finger, so stop," Jenn told, before Becky backed her up.
"What did you expect? We know that you guys are in cahoots and he's coming into the family business and trying to push us out. Now we're all fighting together," Jenn added.
Things continued to escalate and Andrei started to chime in as well. Jenn became increasingly frustrated before grabbing a plate with a slice of cake on it and smashing it into Andrei's face and shoulder.  
Elizabeth Potthast's Instagram post points out inconsistencies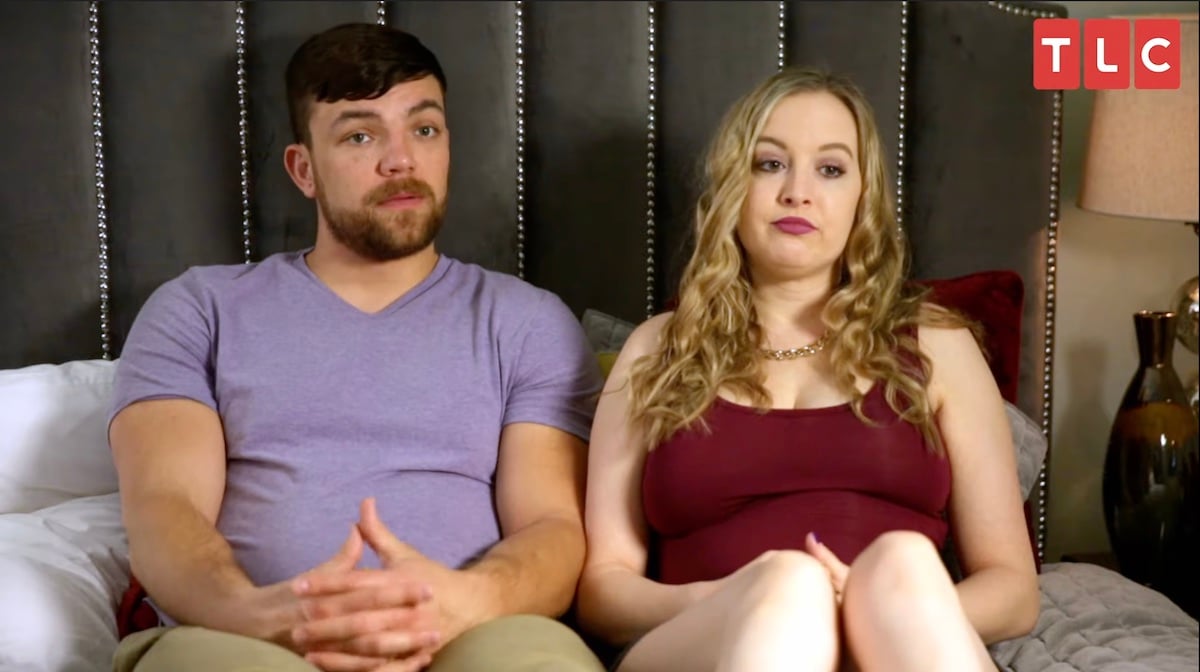 Elizabeth Potthast took to her Instagram to post photos from Eleanor's birthday party, and fans were quick to spot inconsistencies between the photos and the episode of 90 Day Fiancé. 
While the decorations and location for Eleanor's birthday party were the same as on the 90 Day Fiancé episode, Elizabeth, Andrei, Becky, and Jenn were all wearing different clothes in the Instagram post.
There were also many pictures of everyone together smiling and looking happy, which only added to fan suspicion that the situation was scripted. However, this could simply be a result of everyone trying to look happy for the camera — but fans aren't convinced.
'90 Day Fiancé' fans feel frustrated but unsurprised
Many 90 Day Fiancé fans have been feeling increasingly frustrated with TLC for what they feel are scripted scenes, including Elizabeth Potthast and Andrei Castravet's dramatic birthday scene.
"So they have two different parties? One normal one and then one for the cameras where they fought? They really want that spinoff," posted one Redditor. 
"The cake throwing was beyond fake. Like they wouldn't stop mentioning cake, bringing up cake… I kept thinking 'just throw it already, your acting sucks!" opined another user.
"Their whole thing is so obviously fake. I was always glad they had their spats when kids weren't around though. The birthday party scene was pushing it too far. Poor Elie had to be so confused," pointed out one commenter.
RELATED: '90 Day Fiancé' Fans Like Darcey Silva's Natural Hair More Than Wigs