'90 Day Fiancé': Elizabeth's Brother Charlie Creates a Scene at Her Wedding, Insults Andrei in Front of All His Guests
On '90 Day Fiancé: Happily Ever After?,' Elizabeth's brother, Charlie Potthast loses it and creates a huge scene at her wedding.
Elizabeth Potthast and Andrei Castravet's wedding in Moldova would have gone down without a hitch if it wasn't for her brother, Charlie Potthast. As seen on this week's episode of 90 Day Fiancé: Happily Ever After?, Charlie grabs a microphone, he insults Andrei, and creates an awkward scene at the reception in front of all the guests.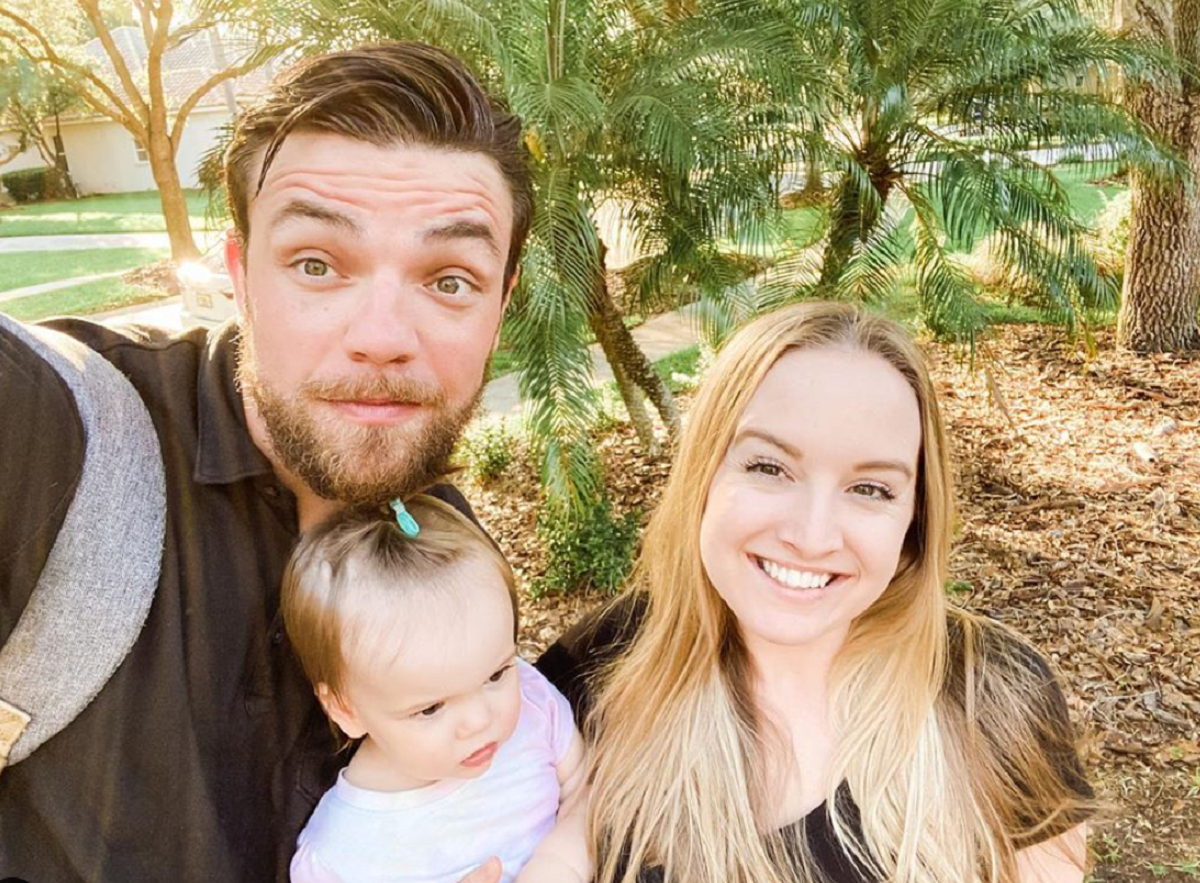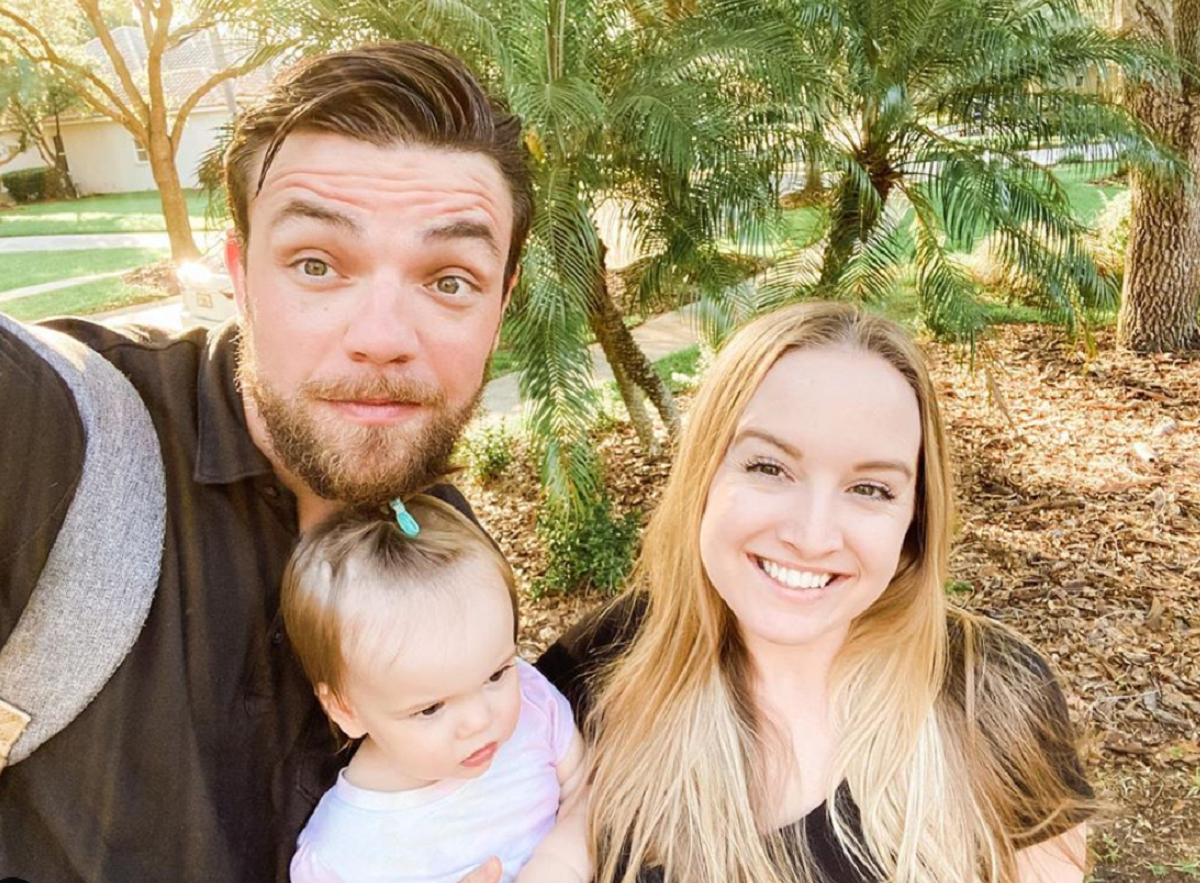 Jen doesn't seem thrilled with Elizabeth and Andrei's wedding on '90 Day Fiancé: Happily Ever After?'
On the Sept. 13 episode of  90 Day Fiancé: Happily Ever After?, Elizabeth and Andrei finally get the Moldovan wedding they've been wanting. After the church ceremony, the couple heads to their lavish reception, where dancers are waiting to greet them wine and bread.
"Entertainment at Moldovan weddings are always a big thing," Andrei says in a confessional. "We have nice music, high-quality dancers and singers. It's going to be nice."
But Elizabeth's family, especially her siblings, Jen and Charlie, look stunned by all the grandeur. Instead of complimenting her sister's beautiful event, Jen tells producers that this is all happening because they took money from her dad.
"Andrei and Libby's wedding is so over-the-top," she laments. "The way that they were describing this reception was that it was going to be low-key and everything. And then we walk in and it's like oh, this is where the f*ck all the money has gone that my dad has given them."
But the '90 Day Fiancé' star's parents seem genuinely happy for her
From the beginning of their 90 Day Fiancé journey, Elizabeth's father, Chuck Potthast has been critical of her relationship with Andrei. But at the wedding, Chuck seemed genuinely happy for his daughter and told producers how impressed he was with the event.
"I've never been to a wedding reception that they bring out dancers and they go crazy," he says. "It's almost like a show…like, they know how to party."
Elizabeth's mom, Pamela, is also really thrilled with how the wedding turned out. "When I thought about coming to Moldova, I really as expecting just a lot of poverty, a lot of sad people," she says. "And this wedding has been incredible. I am speechless. It's been unbelievable."
Chuck tries to reign Charlie in as he starts passing snide remarks
The first half of the wedding seems to go smoothly. Guests enjoy the free-flowing food and champagne. And the live band and dancers keep everyone entertained. But Charlie, who is noticeably buzzed, starts making off-the-cuff comments about Andrei.  
"He might be royalty in Moldova, but he's a b**ch ass in America.," he remarks while still sitting with the family.  "The King of Moldova, not sh*t in America."
Chuck tells his son that he needs to "chill" because he doesn't want there to be any fighting at the wedding. But Charlie insists he's only trying to speak his piece, adding, "it's all good."
"I think it was expensive," Charlie tells producers, now seemingly drunk. "My dad has seven kids, so it's like, did you do this for every other kid? No, you didn't so, it's like, why are you doing this for him?"
Charlie creates a scene in front of all of the wedding guests
When it's time for friends and family to toast the newlyweds, Chuck stands up to say a few kind words for his son-in-law. "Andrei, you're our family now," he says. "And we love you."
But while Chuck is still speaking, Charlie grabs the microphone. Andrei protests, asking for someone to take the mic away. But Charlie lets loose and creates a scene, insulting Andrei at his own wedding. 
"I just want to say, we need to stop paying for your bullsh*t," he says. "Get your sh*t together. Don't come to America and try to live off my dad."
Andrei tries to get Charlie to stop. But when he doesn't, he tells his wife he's going to "f**k" her brother up. 
"Don't ask my dad for sh*t," Charlie continues, as his mom unsuccessfully attempts to snatch the microphone. "Come to America, and earn your sh*t." 
Chuck looks genuinely embarrassed, and Andrei is livid. But Elizabeth manages to put an end to the tirade by getting everyone to cheer for her brother. 
Fans will get to see more of the wedding drama in the next episode of 90 Day Fiancé: Happily Ever After?. New installments air Sunday nights on TLC.