'90 Day Fiancé': Elizabeth's Family Hatches a Plan to Find Out Andrei's Secret in New Sneak Peek
Elizabeth Potthast Castravet's mom, dad, brother, and sister hatched a plan to find out the truth about Andrei Castravet's past in a new sneak peek of an upcoming episode of TLC's '90 Day Fiancé: Happily Ever After.'
Andrei Castravet reached an awkward, tentative truce with Charlie and Chuck Potthast—his wife Elizabeth Potthast Castravet's brother and father—on recent episodes of TLC's 90 Day Fiancé: Happily Ever After after they nearly came to blows at a restaurant in Moldova. But in a new sneak peek of an upcoming episode, it looked like Andrei's in-laws didn't move on as quickly as he might have liked.
In the 90 Day Fiancé preview, Elizabeth's dad and brother spilled the beans about their fight with Andrei to Elizabeth's mom, Pamela, and her sister, Jenn, both of whom had just arrived in Andrei's home country for the couple's second wedding.
The family hatched a plan to meet up with Andrei's longtime friend, Marcel, in order to find out the truth about Andrei's past—and why he left his job as a police detective in Moldova to move to Ireland before marrying Elizabeth.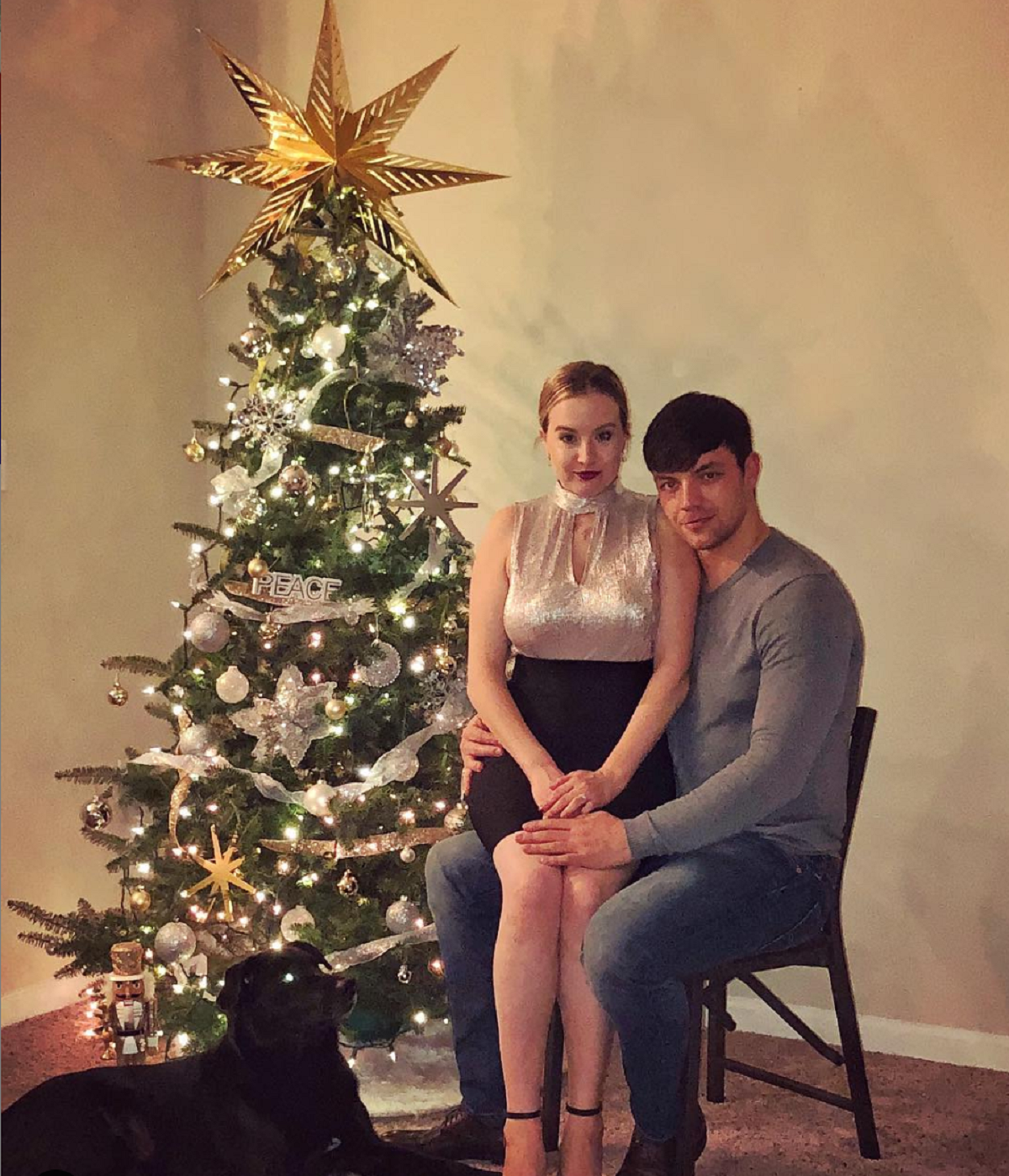 Chuck and Charlie told Elizabeth's mom and sister about their argument with Andrei
After their fight with Andrei, Chuck and Charlie half-heartedly accepted his apology. But they wasted no time in telling Jenn and Pamela about the argument after they arrived in Moldova.
"We actually got into it the other night at dinner," Elizabeth's brother confessed.
Admittedly leaving out a few details about his own behavior, Charlie explained that Andrei had been incensed by his and Chuck's questions about his past.
"He's like, 'Shut up or I'll take you outside,'" Charlie revealed to his shocked mom and sister. "And then he starts telling Dad to shut up."
Chuck chimed in, sharing that his son-in-law had even threatened to send him back to the U.S. and uninvite him from the wedding in Moldova.
"He told me to 'pack your effing bags' and 'get the eff out of here,'" Chuck said.
Charlie told 90 Day Fiancé producers that he felt his mom and sister had a right to know the truth about how the trip had gone so far.
"I feel bad that we're telling them this story right when they got here, but they need to know," Charlie argued. "They need to know what happened, and they need to know the true Andrei."
Jenn believed that Andrei was hiding something about his past
Elizabeth's sister immediately jumped to the same conclusions as Chuck and Charlie—i.e., that Andrei must be hiding something.
"Clearly, there's something that has happened or something that he's trying to hide," Jenn mused, with Chuck and Charlie nodding in agreement. "He doesn't want us to find out."
Elizabeth's mom seemed genuinely stricken by the news of her son-in-law's behavior. She wondered aloud about Andrei's sudden shift in attitude, especially because their first night with Andrei's family had been so warm and welcoming.
"Yeah, because he was trying to be on his best behavior," Charlie snarked.
"Talking about Dr. Jekyll and Mr. Hyde, that's what we saw," Chuck agreed.
Pamela said sadly, "That does not seem like the Andrei that I know, so that's very disheartening."
To 90 Day Fiancé producers, Pamela admitted that she was extremely disappointed to learn about the argument. After all, she'd been excited to attend the wedding and to see her granddaughter, Eleanor, be baptized in Andrei's church. Now, she wasn't sure they should even go through with it.
"We're coming here for a wedding," Pamela pointed out. "It's supposed to be a happy occasion. And Andrei is telling Charlie to shut the eff up and to go back the eff to America. I mean, who does that?"
The family hatched a plan to unearth Andrei's secret, once and for all
Despite how badly it had already gone, Chuck and Charlie conspiratorially revealed that they weren't ready to give up on finding out what Andrei might be hiding.
They thought he might have "gotten in trouble" of some kind in his home country, or possibly at his job as a detective—especially because his next job in Ireland was as a bouncer, which seemed like a step down in his career. The pair also wondered if there might be another underlying reason for Andrei's difficulty in landing a lucrative job in the U.S.
Elizabeth's brother was also concerned that Andrei might have had ulterior motives for getting involved with his sister in the first place.
To that end, Charlie told Jenn and Pamela that he planned to meet Andrei's friend, Marcel, for drinks—without Andrei and Elizabeth, of course—in order to "learn more about Andrei." He hoped alcohol would loosen his lips, so to speak.
Jenn immediately agreed to the plan and wanted to come along too.
"For sure," Elizabeth's sister said. "I think we should feed him some drinks and get the truth."
Chuck told 90 Day Fiancé producers, "I'm really curious to find out why Marcel and Andrei moved to Ireland. He has a lot more to tell us."
Given Andrei's reaction to Charlie and Chuck's previous probing of his past, it's fair to say that he wouldn't be a big fan of their plan. And since the in-laws' relationship was already on razor-thin ice, the aftermath would most likely be more than a little explosive.