'90 Day Fiancé': Elizabeth's Mom Calls Andrei Out On His Sexy Instagram Photo
90 Day Fiancé: Happily Ever After stars Elizabeth Potthast Castravet and Andrei Castravet have always had a passionate, if tumultuous and drama-ridden, marriage. But Andrei is probably best-known for his ongoing issues with his in-laws, including Elizabeth's dad, Chuck Potthast; her brother, Charlie Potthast; and her sisters and sister-in-law (Becky Lichtwerch, Jenn Davis, and Megan Potthast).
On Andrei's recent Instagram post, however, even Elizabeth's mom, Pamela Putnam—who usually appears more mild-mannered than her kids and ex-husband on the show—got in on the in-law drama. 90 Day Fiancé fans swarmed Andrei's latest photo to tell him he was the hottest guy on the 90 Day Fiancé franchise, but Elizabeth's mom just wanted to know if her son-in-law was planning to get a job.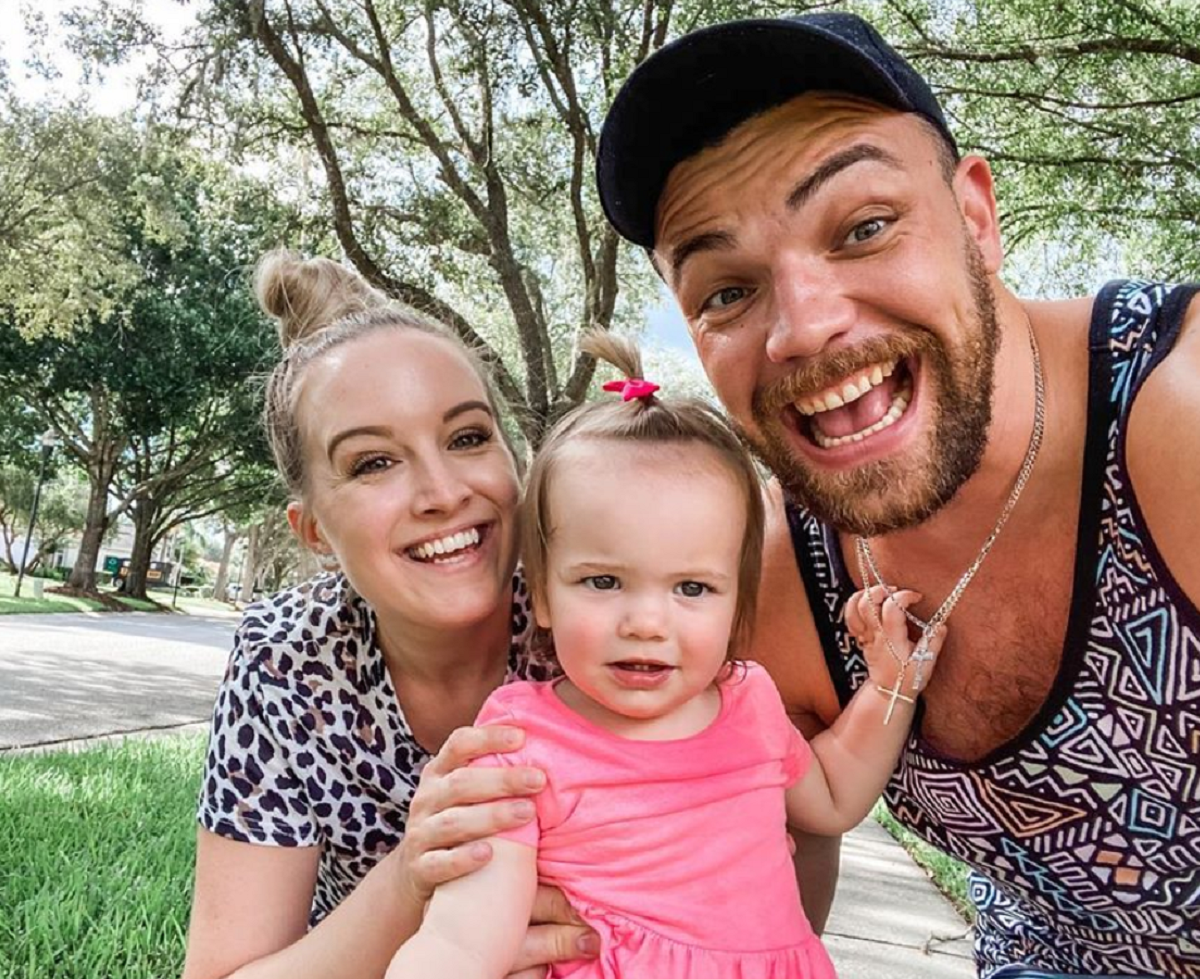 Fans swarmed to Andrei's recent post to tell him they thought he was the 'hottest guy' on '90 Day Fiancé'
Andrei recently shared a photo of himself kicking back in Florida with slicked-back hair, black jeans, and a smoldering look for the camera.
"Afternoon vibes in Tampa," the 90 Day Fiancé star wrote in his Instagram caption.
90 Day Fiancé fans couldn't get enough of Elizabeth's husband. They immediately began to gush about his good looks in the comments, calling him a "Zaddy" and a "king" and saying he was "incredibly sexy."
"Omg…can you not be so hot?" one Instagram user raved in response to Andrei's thirst trap snapshot. Another commenter agreed, saying Andrei "didn't have to snap that hard."
Several of Andrei's followers praised him for being so unapologetically masculine in his attitude and demeanor.
"He is so handsome and manly," one viewer wrote. "That's attractive when a man is sexy, masculine."
Others crowned Andrei with the title of the hottest guy on 90 Day Fiancé.
"Hey Andrei…you are the hottest guy from the 90 Day franchise. Thought you should know," one Instagram user commented.
Many fans agreed with that sentiment, but others thought the title was between Andrei and Alexei Brovarnik, Loren Brovarnik's husband.
Others debated Andrei's relationship with his in-laws
Of course, other 90 Day Fiancé fans were a little more interested in Andrei's conflicts with his in-laws than in debating his looks. Although Elizabeth's husband—who hails from Moldova—has not always been a fan favorite, his in-laws' behavior in his home country before his second wedding to Elizabeth has shifted many viewers' perceptions of their arguments.
"How do you put up with her family?" one 90 Day Fiancé fan wanted to know. Another called Elizabeth's dad, mom, and siblings "vile," while another Instagram user referred to them as "bullies." Still others called out their "xenophobic" behavior in Moldova, like insulting the food and calling it "trash" compared to American cuisine.
Some fans—and even Elizabeth's mom—just thought her husband should find a job
Naturally, though, some 90 Day Fiancé fans criticized Andrei's ongoing lack of employment, which has been a persistent issue in his marriage to Elizabeth—particularly because the couple has sometimes relied on Elizabeth's family to support them.
"Andrei lives with the silver spoon in his mouth, lives off his wife's family's money," one critic wrote under Andrei's post.
"I wish I had a sugar momma so I can lounge around all day like this," another 90 Day Fiancé viewer commented.
Another Instagram user joked that Andrei was probably relaxing in Tampa "while his wife was working."
Even Elizabeth's mom, Pamela—who owns a talent agency in Florida—chimed in with her own comment about Andrei's employment status.
"I hope this was for a job interview??" she commented under Andrei's post.
Some fans took the opportunity to push back against Elizabeth's family's criticism. "Cut the apron strings that's between him and his wife not him and his wife's mommy," one critic wrote to Elizabeth's mother.
But others thought Pamela might be joking—or stirring up drama in order to get a 90 Day Fiancé spinoff for the family, as many fans have suggested in the past of Andrei and Elizabeth's storyline.
"So how much does TLC pay to throw spears at Andrei for EXTRA DRAMA?" one fan wrote. "I'm beginning to believe all the talk of your family trying to get a spinoff show."
Many viewers have wondered if Elizabeth and Andrei (and their respective families) are next in line for a spinoff like Darcey and Stacey Silva's Darcey and Stacey, or Chantel Everett and Pedro Jimeno's The Family Chantel. Given all the drama between their families so far on the fifth season of 90 Day Fiancé: Happily Ever After, that suggestion might not be so far off.