'90 Day Fiancé': Eric Nichols Says Larissa Dos Santos Lima's Plastic Surgery Showed Him They Had a Deep Bond
In a sneak peek of an upcoming episode of TLC's '90 Day Fiancé: Happily Ever After,' Eric Nichols revealed that caring for Larissa Dos Santos Lima after her plastic surgery made him realize how close they really were.
After breaking off her brief, tumultuous marriage to Colt Johnson, 90 Day Fiancé star Larissa Dos Santos Lima didn't head back to her home country of Brazil as many fans (and even Colt's mom, Debbie Johnson) thought she might.
Instead, the 34-year-old mom moved on to her new boyfriend, Eric Nichols—and took on a whole new look to boot. In addition to major weight loss, Larissa underwent a number of cosmetic procedures, from fillers, Botox, and rhinoplasty to breast implants, a Brazilian butt lift, work on her cheeks and chin, and a tummy tuck.
In a new sneak peek of an upcoming episode of TLC's 90 Day Fiancé: Happily Ever After, Eric cared for Larissa after her nose job and breast implants. He even admitted that the aftermath of the procedure had made him realize just how much he cared about his girlfriend.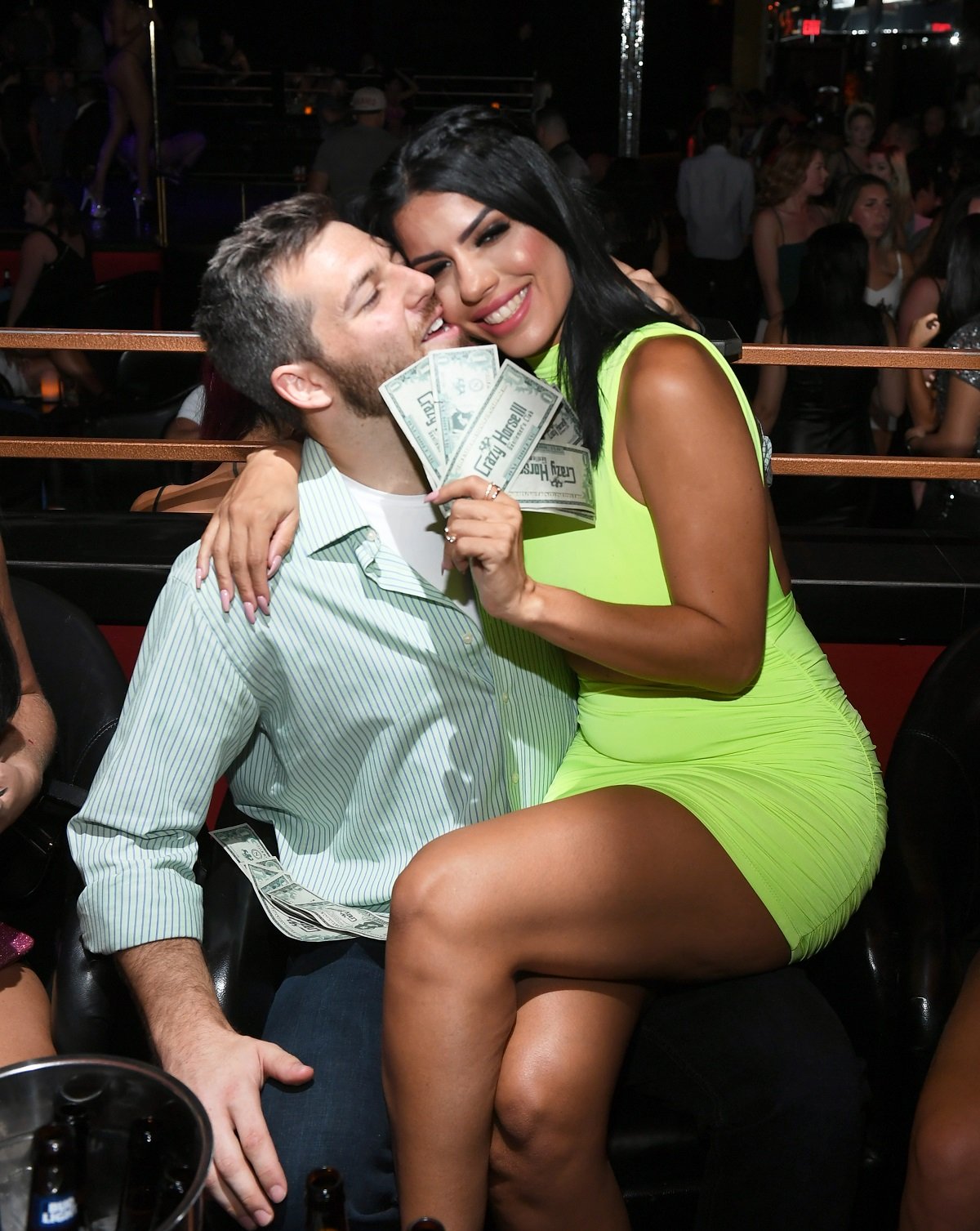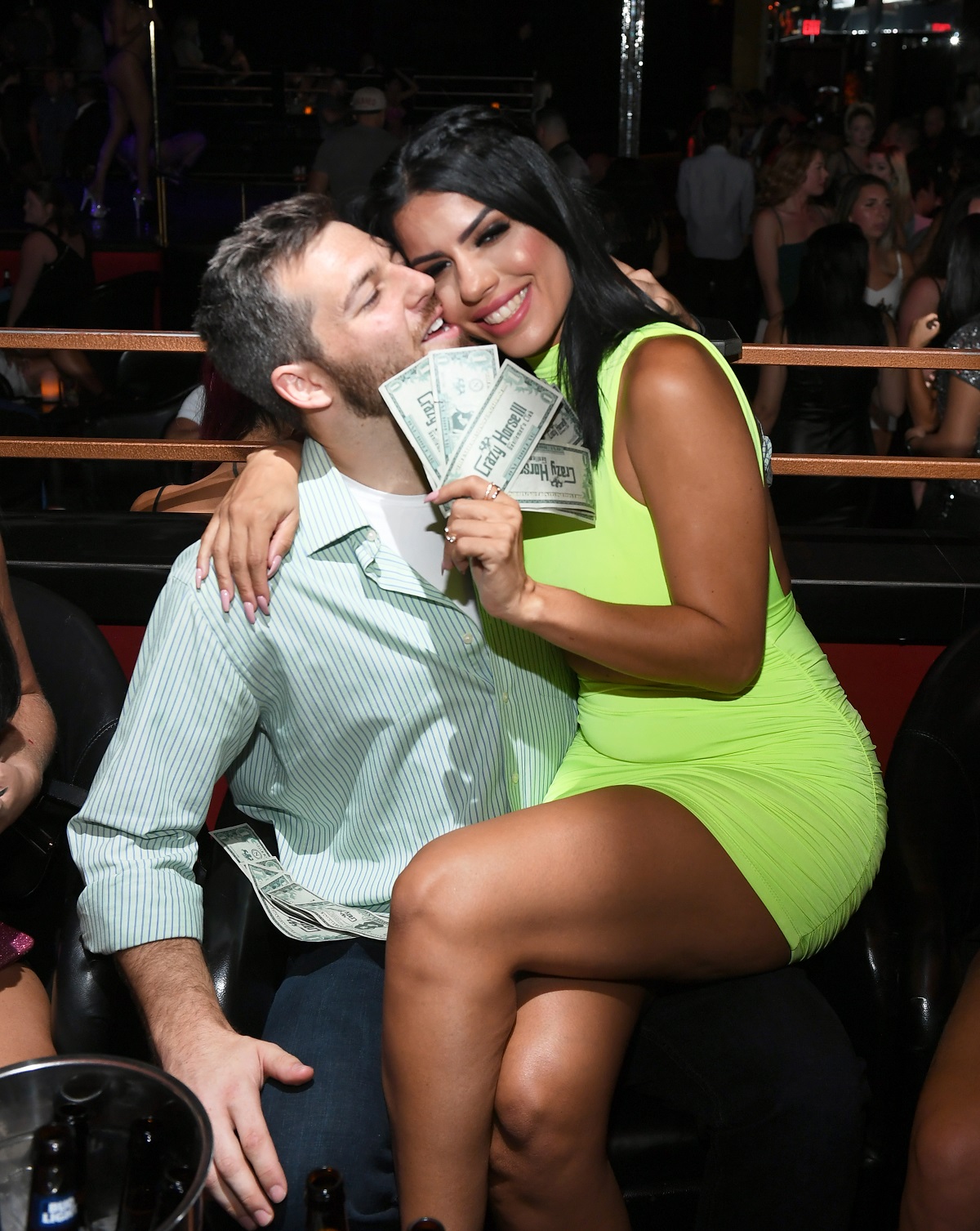 Eric said the aftermath of Larissa's surgery was 'devastating'
In the 90 Day Fiancé preview, Eric revealed that Larissa's rhinoplasty and breast implants had caused her a lot more pain than he'd anticipated. Eric spoon-fed his dazed girlfriend in bed, iced her face for hours, doled out her medications, and even had to help her walk because she wasn't yet able to do so herself.
"I thought things would cool down, but [things] ended up getting way more hectic than I thought," Eric told TLC producers the day after Larissa's procedure. His caregiving responsibilities, Eric said, were so intense that he felt like he was "training to be a father." What's more, he'd never seen his girlfriend in any kind of intense pain before—and it was deeply stressful for him.
"Last night was so dreadful, challenging, stressful, and just devastating overall," Larissa's boyfriend confessed. "She's not recovering as quickly as I thought."
The '90 Day Fiancé' star's surgeon said everything went well in the operating room
But, if Eric was concerned, Larissa's Las Vegas plastic surgeon—Dr. Lane Smith—didn't seem to notice. In fact, he seemed altogether pleased with his patient's recovery process at her 24-hour checkup. Especially for a whopping three and a half hours of surgery, he raved, "everything went really well."
Still, Dr. Smith told Larissa that the pain, especially from her implants, would stick around for some time—partly due to the significant change in cup size the 90 Day Fiancé star had opted for.
"Had we gone for smaller implants, they would have hurt less, but these are really big," Larissa's doctor reminded her.
As for the surgical results so far, though, Dr. Smith seemed pleased with his work. Larissa could barely talk at this point, but she was able to smile and nod when he asked her if she was happy with the initial look of her new implants.
"They're round, high, sexy," he told Larissa of her brand-new breasts. "They're very even, very good cleavage, and the areolas are about the size of quarters instead of the big, round silver dollars you had before."
Larissa's boyfriend said he felt closer to her after her procedures
As for Eric and Larissa, it seemed that their relationship was actually strengthened by her surgery. At the doctor's office, Eric even cried seeing his girlfriend in so much pain.
Committing to help Larissa through her difficult recovery process however he could, Eric told 90 Day Fiancé producers that the procedure had given him a new perspective on just how serious this relationship was.
"It made me realize we really care about each other," Eric said meaningfully. "I know she cares about me enough to have me take care of her, and I care about her enough to want to take care of her. So it tells me that this is a big bond."
In earlier episodes, Larissa made no bones about the fact that she hoped her new look would improve her sex life with Eric and might even lead him to propose in the future. Based on his reaction to her recovery from surgery, she might just get her wish after all.