'90 Day Fiancé': Eric Nichols Takes Care of Larissa Dos Santos Lima After Her Plastic Surgery
On 90 Day Fiancé: Happily Ever After, Larissa Dos Santos Lima finally has the plastic surgery that she's been wanting. She goes in for a breast augmentation, as well as a nose job. After several hours in surgery, Eric Nichols is finally able to take Larissa home, where he cares for her.
Larissa Dos Santos Lima wants to have plastic surgery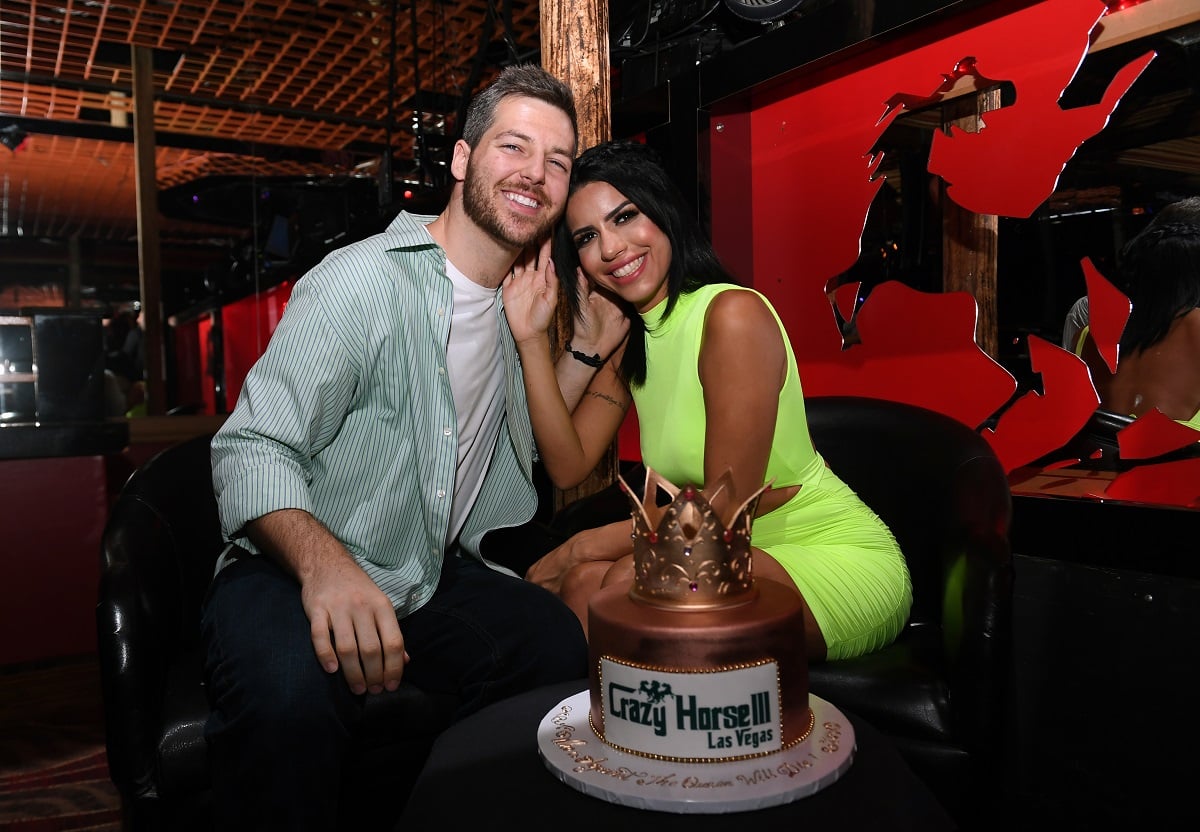 Larissa's friend, Heather, told her about Dr. Lane Smith, the man who performs Larissa's surgeries. She goes in for a consultation for the work she wants completed, and after trying on some different sizes, she settles on the 700 CCs for her breasts. She'll also have her nose done all at the same time.
"When I look at the blowup dolls, like big boobs, small waist, big lips, I started to feel, it's so pretty," Larissa explains.
When the couple learns about all the risks involved with the surgeries, including bleeding, Eric wonders if it's even "worth the risk."
"After hearing some of the risks involved in the surgery, I am now a little bit more concerned," Eric explains to producers. "Not only am I going to be the one taking care of Larissa after she recovers, but these surgeries sound a little bit more risky than I had thought. I love the way Larissa looks as she is right now, and I'm just starting to begin to wonder if this is worth the risk or not."
Larissa goes in for her plastic surgery and Eric is worried
It's finally the day that the surgeries will be performed, and Larissa and Eric head to the doctor's office. Although Larissa says she's "nervous," she goes through with it. Eric asks Larissa not to go through with the nose job, but she does anyway. They arrive at the doctor's office, and Larissa puts on a cap and gown.  
Larissa goes back to start the procedure, and Eric stays in the lobby while he waits for news. After three hours have gone by, Eric is asking for updates. However, he won't get to see Larissa for some time, considering she's still in surgery. Eric starts to worry when he doesn't get news right away, but eventually Dr. Smith returns to say everything went "perfectly."
But after 45 minutes have gone by, Eric is still not able to see Larissa. He walks over to the other area where Larissa is recovering, and he's told he can't be in there. Someone is trying to wake Larissa up, since she is still groggy from the anesthesia.
Eric takes care of Larissa after her plastic surgery
Eventually, Eric is able to take a very out-of-it Larissa home, and she's wheeled out toward the car. Her nose is all bandaged up, and she is clearly in pain. Eric and another attendant get Larissa into the vehicle, where she leans back and relaxes until getting home.
"This is nothing like I expected," Eric tells the cameras. "I mean, yeah I was told, 'Hey you're going to have to take care of her, and assist her to the bed, give her things, and be there for her.' But I didn't think that she'd be that out of it."
Eric starts to look over the paperwork after carefully getting Larissa in bed, and he calls a number. Larissa tells Eric that she's in pain, and he talks to someone on the other end of the phone. It turns out Eric calls the doctor's office to ask about being able to give Larissa a "pain pill."
They tell him that she can have one, and Larissa takes the pill, clearly in a lot of pain. Larissa just had two surgeries performed at the same time. It makes sense that she'd be in pain and uncomfortable. She needs someone to take care of her now, and luckily, Eric is there. Despite the discomfort, Eric feeds Larissa soup, and lets her rest and recover.
He takes excellent care of her after surgery, showing just how much he truly cares about Larissa. He goes so far as to make sure it's OK to give her pain medication when he can tell she really needs it.
In a first look at the all-new episode, Eric brings Larissa some food while she lays in the bed. He hand-feeds her, and continues to assist Larissa. He tells the cameras that he had to ice Larissa's face for numerous hours. He also had to "walk" her. He didn't sleep that well, and only got a few hours in.
"I feel like I'm training to be a father," Eric tells the cameras. "I feel like she is the kid that I have to take care of."
We'll have to see how things play out from here for Larissa in the last episode before the Tell All.