'90 Day Fiancé': Erika Owens Spills the Tea on Her Dating App Profile
90 Day Fiancé fans were surprised to find out Erika Owens was still on a dating app during a recent episode of the show. The Australian photographer and artist was on a date with Stephanie Matto, an American YouTuber, when Matto asked Owens why she still had a dating app on her phone. Owens explained to Matto that she uses the app for business and networking purposes, but Matto did not seem convinced. Now, Owens is taking to Instagram to clear the air on the dating app fiasco. 
Erika Owens dishes on her 'dating app'
When Owens explained to Matto that she uses the app to help network and drum up business as a photographer, Matto did not seem convinced. Likewise, some fans seemed to believe Owens was just stringing Matto along.
To dispel rumors, Owens took to her Instagram Stories to explain to fans what the deal with her dating app was. It turns out Owens was using Bumble Bizz, a networking aspect of the dating app Bumble, to promote her photography business. 
In a series of photos, Owens revealed that she was telling the truth to Matto. The app lists Erika Owens as a "photographer at Magic Memories by Erika." It details that she is specifically on the app for networking and business purposes.
Her bio on the app reads, "Award-winning photographer, best small business & SA regional outback people's choice 2016. Port Augusta's most popular business 2017/18. Specializing in families, pets & weddings. Resident photog for SA hairdresser of the year, Victoria Degioia at Mane Concept. Nightclub photog for Diversity Ent."
It's clear Owens is indeed using Bumble Bizz to increase her business prospects and not for dinging significant others. 
'90 Day Fiancé' fans react to her post
90 Day Fiancé fans seemed relieved to see Owens was telling the truth. The revelation also sparked some commentary about Matto's reaction to Owens having the app on her phone.
One Redditor commented, "Completely looks like someone who is networking for business only. Of course if this is her screenshot she could have edited it before posting, but if it's indeed what she had before, Stephanie's a lunatic. However she could have also shown it to Stephanie instead of just accepting what she was asking of her. I don't know I'm getting bored with anything about them, I think it's just a fame grab for both."
Another user opined that the whole situation was absurd. They wrote, "Honestly, even if it was a dating app – what right does Stephanie possibly have to demand that someone uninstall an app when they only met in person a few days ago and hadn't even slept together??? There are people I've dated IRL for a few months where we hadn't had the conversation about going exclusive and I wouldn't have taken down my dating account for (nor would I have expected them to either). It's clear these two are nowhere near being in a serious LTR and this whole argument was ridiculous."
Stephanie Matto dishes on her sexuality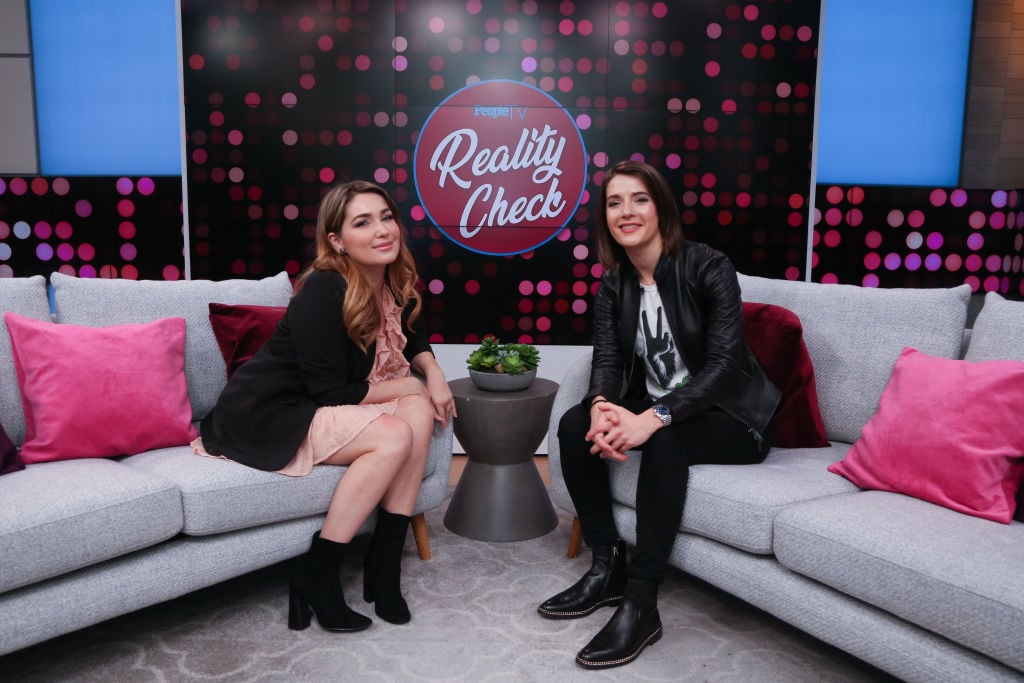 Meanwhile, Matto has been dealing with 90 Day Fiancé fans who aren't convinced that she's actually bisexual or attracted to women. She recently answered a question on her Instagram Stories that dealt with the same subject. 
A fan asked her, "On the bisexual spectrum, which gender do you feel drawn to and a connection with?"
Matto replied, "70% women 30% men. I know I have only had serious relationships with men in the past but I do feel more comfortable with women and I do find myself more attracted to them. However, hypothetically speaking, I wouldn't go as far as saying I'll NEVER date men again."