'90 Day Fiancé': Evelin Villegas and Corey Rathgeber Return Among Claims of Frauding
90 Day Fiancé couple Evelin Villegas and Corey Rathgeber are returning to the franchise after quite some time away. The couple has been together in Ecuador for a long time, and always seems to have some sort of messy relationship drama brewing. Now, Evelin is preparing to marry Corey, but she doesn't seem overly enthused. Meanwhile, it seems as if the TLC couple has already been married for some time. 
Evelin Villegas and Corey Rathgeber return to '90 Day Fiancé'
RELATED: '90 Day Fiancé': Evelin Villegas Posts About Body Positivity, Fans Point Out Hypocrisy
TLC released a preview for the upcoming 90 Day Fiancé: The Other Way Season 3, and it includes a few new faces, and a few familiar ones. Notably, Evelin Villegas and Corey Rathgeber are back on the franchise, and this time, the two are looking at tying the knot. 
However, what should be a joyous occasion appears to be an uncertain and stressful one for Evelin, who doesn't seem thrilled to be marrying Corey. This may come as no surprise to some fans, given the amount of drama the two have endured in their relationship.
The preview features Evelin trying on a wedding dress, and her sister seems impressed by the outfit, but not by her decision.
"Most brides are excited, but I am legit terrified," Evelin confesses to the camera.
"It is so stupid that you want to marry him," her sister tells her, after admiring her dress.
The two have reportedly been married for some time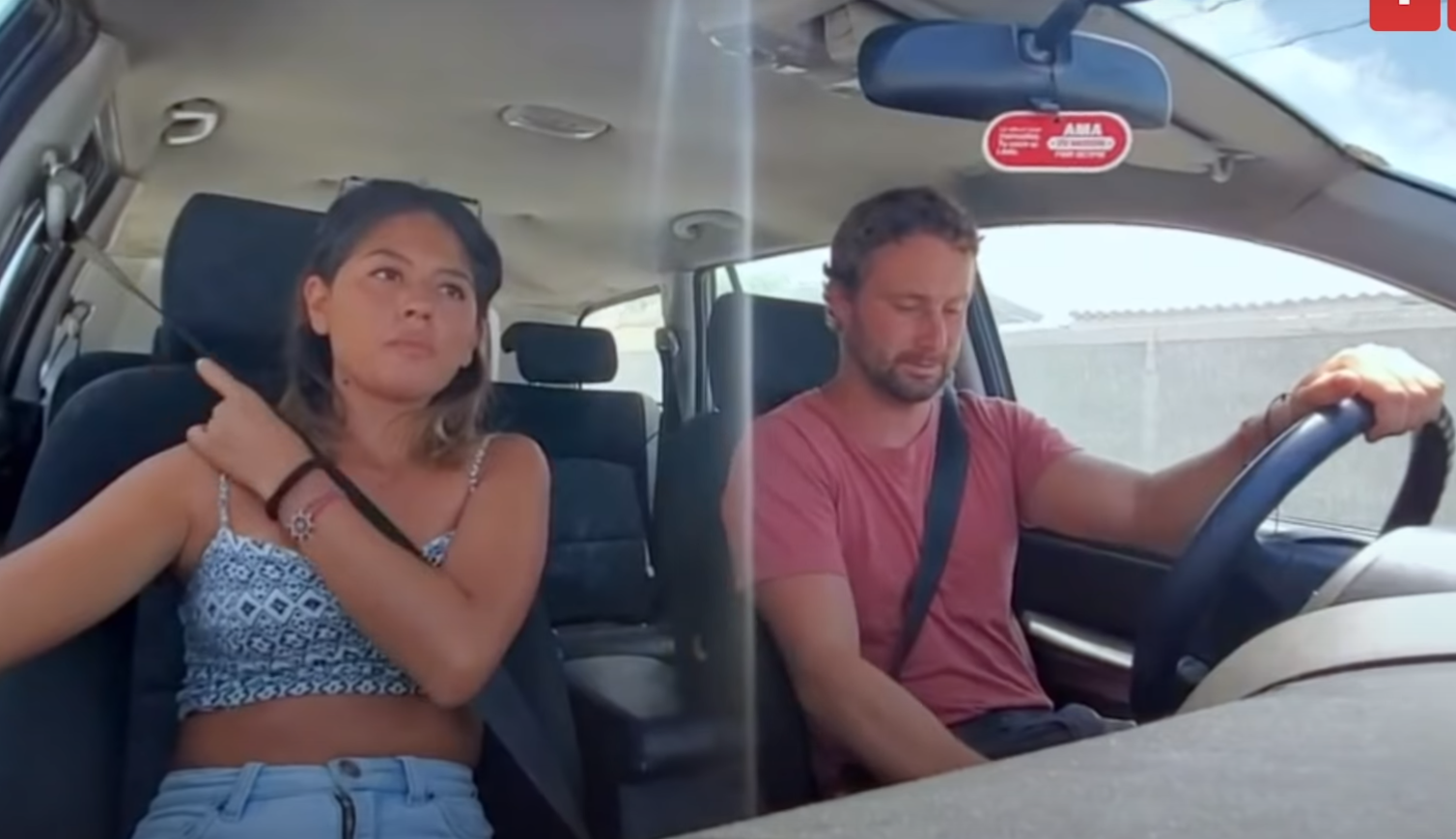 Despite the teased 90 Day Fiancé storyline between Evelin Villegas and Corey Rathgeber, it appears as if the two have been married for quite some time already.
When Corey Rathgeber was arrested for a DUI in November 2019, Soap Dirt was able to get their hands on the police report, as well as a copy of Evelin Villegas legal marriage status in Ecuador.  
The information on Evelin's marriage status is pretty incriminating. It lists her name, and underneath it, there's a section labeled "spouse." This is filled in with Corey's name. Beneath that is another drop-down section, labeled "estado civil," or "marital status." This has been filled in with "casado/a," or "married."

Given that the entire upcoming season focuses on Evelin Villegas and Corey Rathgeber tying the knot, and the drama that ensues, this seems like fairly damning evidence that TLC is faking out or frauding fans with the couple's storyline.
'90 Day Fiancé' fans react to the news
90 Day Fiancé fans aren't exactly thrilled to see Corey and Evelin back on their screens — it seems as if many are feeling a little fed up with the couple, given their constant online drama. One Reddit user seemed to embody the general sentiment in a single sentence.
"Ugh Evelin and Corey are back??" they wrote. 
"As much as I love Kenny and Armando, I won't be watching Evelyn and Corey annoy the f— out of me again. This season of HEA depleted my 'deals with bulls—' energy so I can't with those two next," added another user. 
"Why are Evil and Corey on again? I don't mind why of the other couples, but those two? Ugh. No," wrote another disappointed 90 Day Fiancé fan.
There were many similar comments bemoaning the presence of Evelin and Corey, with some expressing frustration at the return of Jenny and Sumit as well. Fans seemed to be generally in favor of seeing more of Kenneth and Armando, but would prefer that newer couples make more appearances than returning couples/