'90 Day Fiancé': Every '90 Day Fiancé' Cast Member Instagram Handle You Will Ever Need (COMPLETE UPDATED 2020 List Including All Spinoffs and Guest Stars)
While there's plenty of drama to be had on TLC's 90 Day Fiancé and its many spinoffs, many fans prefer to catch up with their favorite cast members offscreen. Many 90 Day Fiancé stars have Instagram accounts where you can follow along as they break up, make up, have kids, move on, and everything along the way.
Here's a comprehensive list of every cast member's public Instagram handle. We've even included every 90 Day Fiancé spinoff, as well as some notable guest stars (like disapproving family members and notorious exes) from each season. This list is regularly updated for new seasons and spinoffs.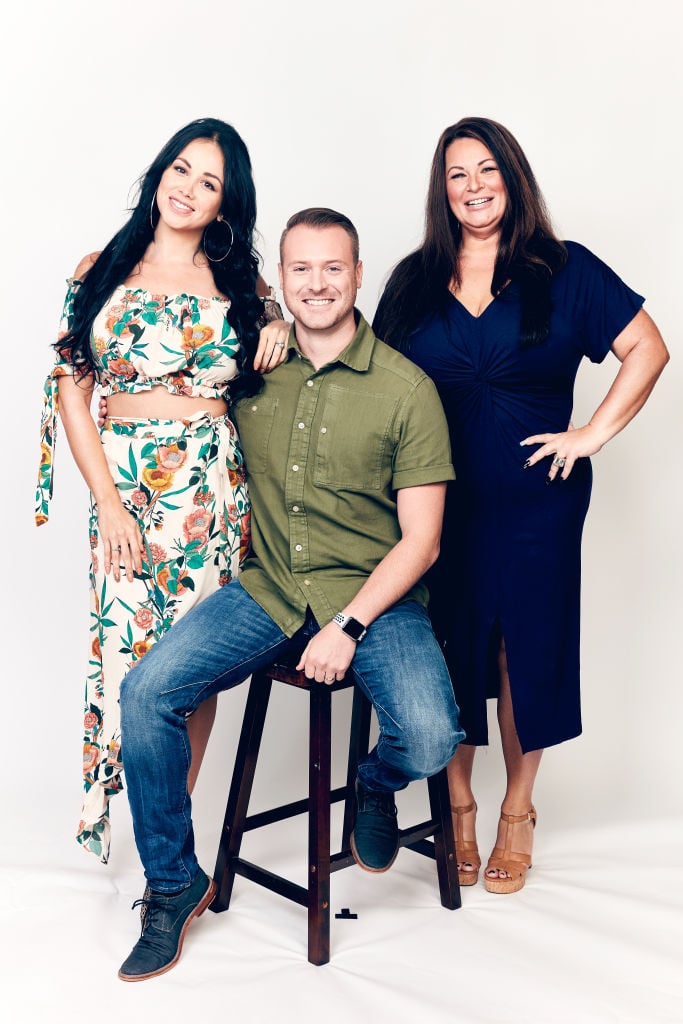 '90 Day Fiancé'
Season 1
Season 2
Season 3
Aleksandra Iarovikova (Strobel): @alex.mimi
Devar Walters: @devar11
Nikki Rose Gervise: @nikjamie13
Season 4
Olulowo Shodipe: @lowoshow
Narkyia Lathan-Shodipe: @90day_kyia_
Season 5
David Vázquez Zermeño: @davazer
Season 6
Leida Margaretha Cohen: @_aicohen
Season 7
Angela Deem and Michael Ilesanmi: @deemangela
'The Family Chantel'
River (Chantel Everett's brother): @iamriverknight
Winter (Chantel Everett's sister): @winterckyler
Karen (Chantel Everett's mom): @morestupidernow
Nicole Jimeno (Pedro Jimeno's sister): @nicole.jimeno
'90 Day Fiancé: The Other Way'
'90 Day Fiancé: Before the 90 Days'
Season 1
Season 2
Season 3
Avery Mills and Omar Albakour: @o.m.a.ver.y
Guest Stars (Family Members, Exes, 'Pillow Talk,' and Friends)
Stacey Silva (Darcey's twin sister, 'Pillow Talk' star): @staceysilvatv
Florian Sukaj (Stacey Silva's fiance): @floriansukaj
Debbie Johnson (Colt Johnson's mom, 'Pillow Talk' star): @motherdebbiej
Dean Hashim (Tarik Myers' brother, 'Pillow Talk' star): @deanhashim90
Juan Munoz Palacio (Paola Mayfield's friend): @juan_a_palacio
Chris Thienemen (David Toborowsky's friend and benefactor): @christhienemen1
Nikki O (Chris Thienemen's wife): @real_oluwanike
Diamond Foxxx/Stephanie Woodcock (Robert's ex-mother-in-law, Bryson's grandma): @diamond_foxxx
Raul Nomada (Evelin Villegas' ex): @raulnomada
Betsy McCue (Emily Larina's sister): @betsycue
Christina & Jennie (Jenny Slatten's daughter and her wife): @blend_it_boo
Kolini (Kalani Faagata's sister): @kolinilynne
Cynthia Decker (Molly Hopkins' friend and business partner, 'Pillow Talk' star): @livirae1906
Rebekah Lichtwerch (Elizabeth Potthast's sister, 'Pillow Talk' guest star): @beckylichtwerch
Joey Supratta (Blake Abelard's friend, fellow musician): @joeysupratta
Sarah Jessen (Michael Jessen's ex-wife): @keathley76
Emma-Jayne Brooks (Tom Brooks' sister): @ejperezchies
Veronica Rodriguez (Tim Malcolm's ex, 'Pillow Talk' guest star): @vepyrod
Johanna Watkins (Avery Mills' mom): @watkinsjohanna
Alari Stark (Eric Rosenbrook's daughter): @alari_wolfie_stark