'90 Day Fiancé': Everything You Need to Know About 'David and Annie: After the 90 Days' Spinoff
90 Day Fiancé has no shortage of drama and shenanigans. But, amidst the messiness, the show sometimes produces genuine and beloved couples. One such beloved couple from the hit TLC show is David and Annie Toborowsky. Though some fans initially had doubts about the couple lasting, the pair is now one of the most popular pairs from the hit TLC show. So much so, in fact, that The Powers That Be have given them a spinoff show called David and Annie: After the 90 Days. Let's take a look at what we know about this latest spinoff from the franchise.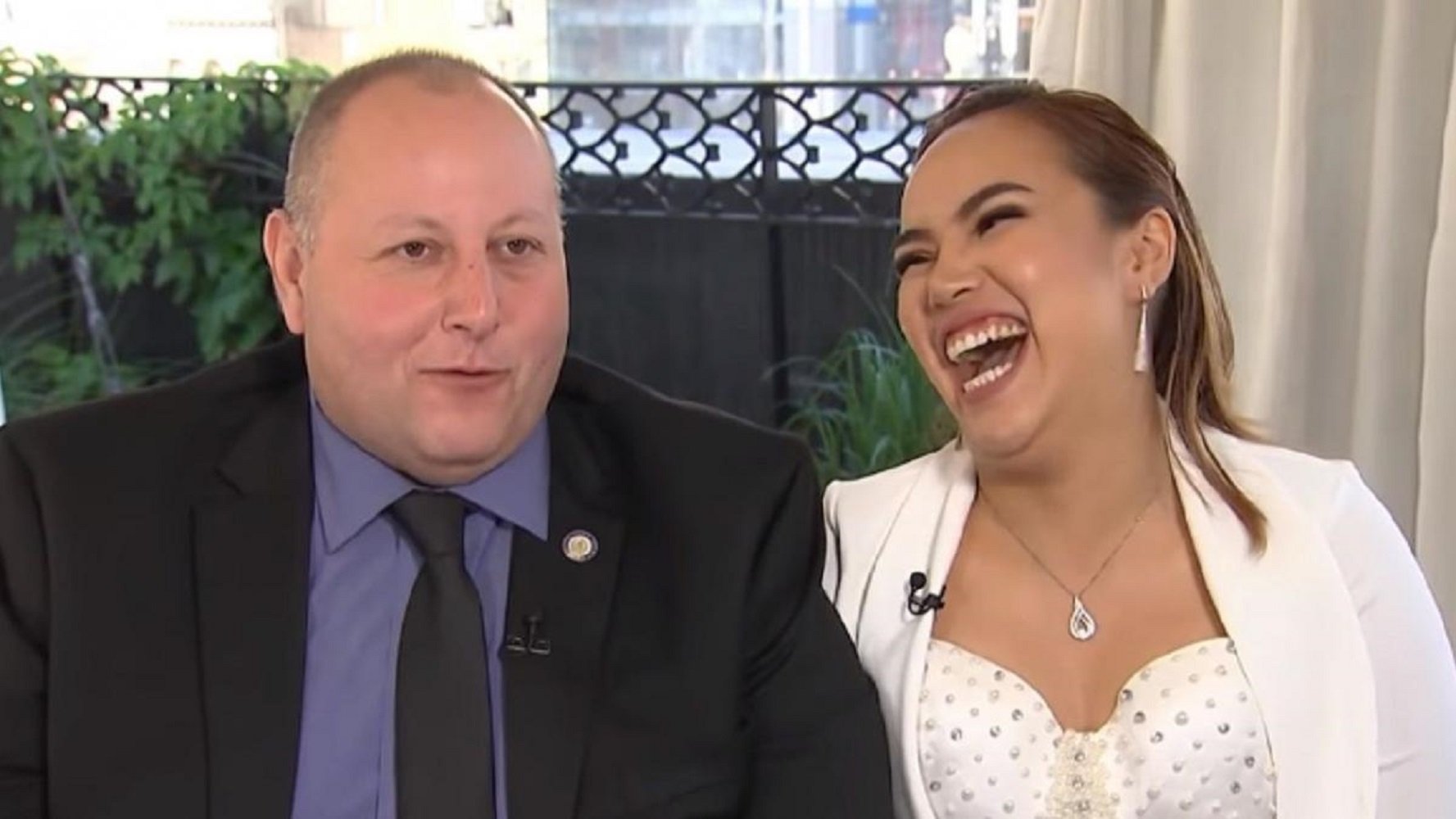 David and Annie first debuted on '90 Day Fiancé'
The pair first debuted on the fifth season of 90 Day Fiancé. The couple, who have a 21-year age difference, originally met in Thailand, when David was looking to have a "fresh start." Annie was a bartender in the club he went into, and it wasn't long before they struck up a relationship.
Eventually, the pair got married. Though their relationship had ups and downs thanks to David's money problems, and his family's resistance to accept Annie as part of their family, they ultimately won fans over. In fact, David told Entertainment Tonight that the fan's response was very important to them.
"The fans, the production, the cast, everybody has just made 90 Day Fiancé not just a show, but it has become like a family," he said. "Everyone connected with it whether they're fans, enemies, you know, haters, it is part of this family. When we hurt, we all hurt together, and it's emotional because my father passed away a couple of weeks ago. He had just said the same thing you said. He said, 'Did you see yourself three years ago where you're at today?' And my answer to him was, 'No, Dad. I didn't.' And he was very proud of where we are. And I said, 'I hope this is just the beginning. We love what we do.'"
They became very popular thanks to 'Pillow Talk' and 'Foody Call'
During the pandemic, it became very difficult for television production companies to shoot a lot of shows. 90 Day Fiancé was no exception. So, many of the couples — including David and Annie — began filming themselves. Many of them, as well, began starring in at-home spinoffs of the franchise. This, of course, included David and Annie. The couple's popularity soared after they began starring in Pillow Talk and 90 Day: Foody Call.
What is their 'After the 90 Days' spinoff show about?
Now, David and Annie will be the stars of their very own 90 Day Fiancé spinoff show called David and Annie: After the 90 Days. On the show, the pair will be working together to bring Annie's 14-year-old brother, Jordan, and her 16-year-old cousin, Amber, to the United States. The show will premiere on Monday, January 10, at 9:00 p.m. on TLC.
RELATED: '90 Day Fiancé' Spoilers: Andrei Discovers a Secret, Angela Consults a Psychic