'90 Day Fiancé': Everything You Need to Know About Stacey and Florian's Relationship Before Darcey Silva's Spinoff
Darcey Silva is back! Except this time, the reality star won't be trying to make a broken relationship work like she did for three seasons of 90 Day Fiancé: Before the 90 Days. After dealing with heartbreak after heartbreak, Darcey is finally getting her own show with her sister, Stacey. But if 90 Day Fiancé is all about relationships and Darcey is single, what could Darcey & Stacey be about?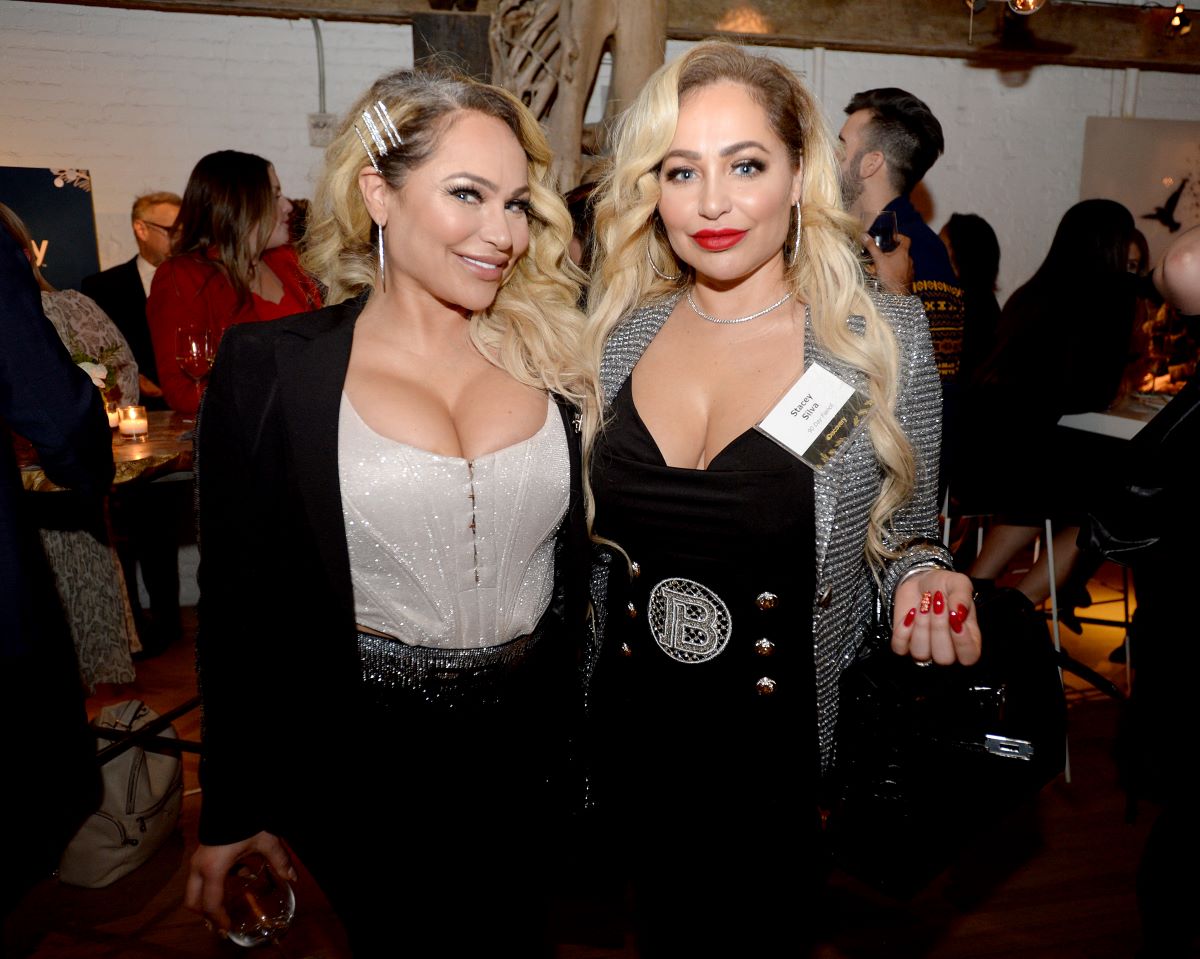 What will the show be about?
Stacey has appeared on 90 Day Fiancé multiple times as a support system for Darcey. This time, she will take on a more central role. We've seen her relationship with Florian blossom in the background of Darcey's storyline on Before the 90 Days. Now, he will be coming from Albania to start the 90-day marriage process with Stacey. The show will follow as they plan for a wedding. In addition to Stacey's storyline, we will get to see a lot more of Darcey. Viewers will get to watch as Darcey parents her two teenage daughters, Aniko and Aspen. Even the Silva twins' parents will make a debut on the show. And of course, Darcey will still be looking for love.
How do Darcey and Stacey feel about their new show?
This obviously isn't Darcey's first go-around on TLC, but she's still really excited about the new opportunity.
RELATED: '90 Day Fiancé': Darcey Silva's Ex Jesse Meester Meets Up With Caesar's Ex Maria
"I'm really super excited about the new show and very grateful to TLC," Darcey told Entertainment Weekly. "I've had a long journey with relationships and now that I've fully concluded my Jessie and Tom stories, I am finally excited about what the future holds. I am at a stage in my life where I am happy with my life and I'm staying strong for me and my daughters and my family. And I'm so excited to dive deeper into our family life on the new show, past, present, and future."
And Stacey is happy that more of their story, friends, and family will be seen.
"I can't wait for audiences to meet my mom, she's a riot!" Stacey said. "She's so cute and she has so much love for everybody. We all call her Nana, and she's been so helpful to Darcey and me. Our father, the patriarch of our family, is someone we've always looked up to. It's really special that we will be able to show them off in our new show."
What's going on with Florian and Stacey?
The new show will feature a lot of Florian and Stacey's relationship.
"Right now, [Florian] and I are really excited to see what the future holds for us," Stacey told the outlet. "I can confirm that his visa has been approved."
RELATED: '90 Day Fiancé': What's Really Going on Between Tom Brooks and Avery Warner at the Tell-All?
Recently, pictures of Florian with another woman started surfacing, but Darcey isn't letting that change the way she feels about her sister's relationship just yet.
"I've known Florian for some time now and I'm happy for Stacey," Darcey said. "All that matters to me is that she's happy in the end. We both really cheer each other on and want one another to be happy and that we're in the right type of relationship. There's a lot of speculation out there but I want everyone to know that I will always have her back. I will always let her know if I see any red flags, just to protect her heart as much as I have always protected my heart. I always will appreciate how honest she's always been with me during my last two relationships and I want to do the same for her."