'90 Day Fiancé' Fan Spots Proof That Mike and Natalie's Storyline May Be Fake
90 Day Fiancé: Happily Ever After? fans have speculated that Mike Youngquist and Natalie Mordovtseva's storyline is fake. However, one fan thinks they found the proof to that theory after seeing a possible continuity error. Does Mike's truck wheel really prove that TLC is faking their entire relationship?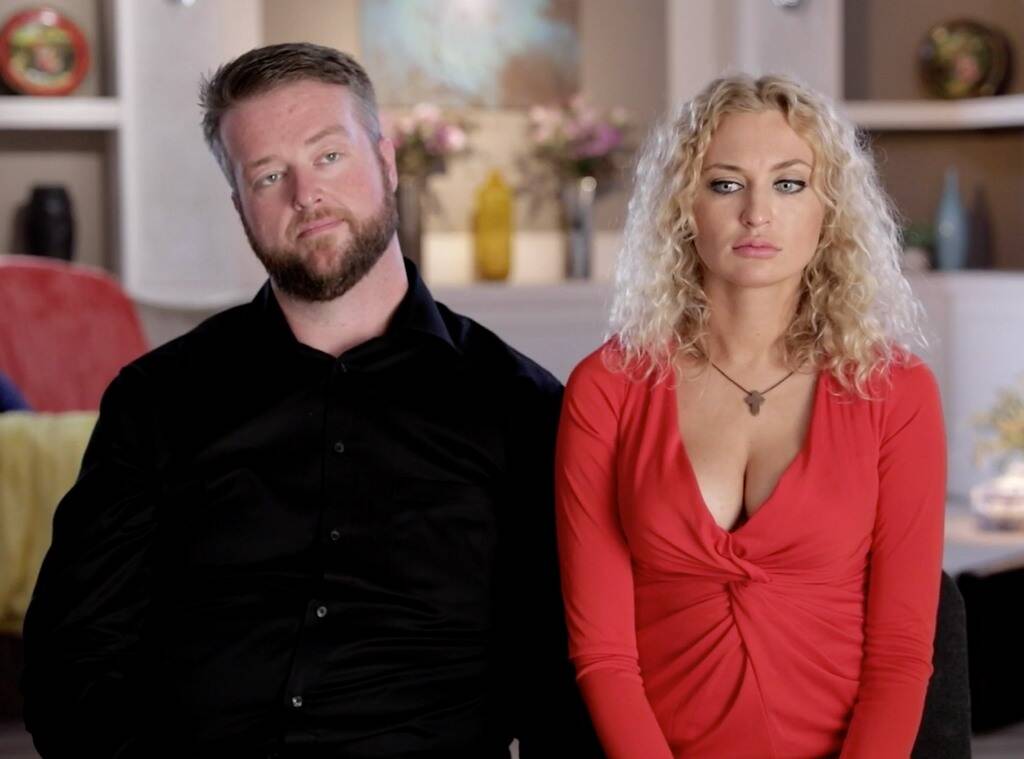 Natalie goes to get nose surgery
During the July 9th episode of 90 Day Fiancé: Happily Ever After?, Mike and Natalie head to Seattle, Washington, to spend a night in a hotel ahead of Natalie's nose surgery for polyps. However, the two end up doing what they do best — they fight. Natalie runs off that night in Mike's blue truck to her friend Julianna's house. She, in true Natalie fashion, ghosts Mike and doesn't communicate with him at all.
The next day, Mike is worried about Natalie and has no idea if she's already in surgery or not. Not only does he have no idea where Natalie is, but he also has no idea what time her surgery is supposed to happen. So he gets a ride to the hospital to figure out if she's there or not. That's when he spots his blue truck in the parking lot, which means she's in the hospital already. That's when Mike gets angry and decided to leave in his truck back to Sequim, where they live.
'90 Day Fiancé' fan spots possible continutity error thanks to Mike's truck
Did TLC manufacture or embellish Mike and Natalie's drama for our entertainment, or did the situation really play out like that? Well, one fan went to Reddit to reveal a continuity error they believe they spotted. User @throwawaygmergirl wrote, "So when Mike first 'discovered' the truck in the hospital parking lot I realized the front right wheel was turned out because I said 'lol she did a s—– parking job.'"
The Reddit user continues, "BUT THE PLOT THICKENS. When Mike returns to the hospital later in the truck, he parks in the same spot, and the wheel is turned the exact same way?" The Reddit user is correct, when Mike is seen returning to the hospital, he parks in the same spot as Natalie, wheels out and everything.
Does the parked car prove that Mike and Natalie's relationship is fake?
Upon further investigation, it seems this fan's observation could be true. Could this actually be a continuity error that proves that TLC is manufacturing drama? Could it be that Mike dropped off Natalie at the hospital earlier, then they made it look like she took off without him?
The storyline that Natalie and Mike fought and that she went into surgery without him is a lot more compelling than Mike dropping his wife off at the hospital for surgery. While it is definitely plausible that Mike happened to park right back where Natalie did and turned the wheel the same way with the same mountains in the background, it does feel a bit fishy.
Even though Mike and Natalie obviously got married, fans are still wondering about the validity of their relationship. The pair are constantly bickering and insulting each other. By all appearances, it doesn't look like they're "in love." On top of the obvious lack of affection, there have also been some scenes throughout this season that feel slightly odd. While there have been some inconsistencies throughout the seasons, there has never been enough proof for certain TLC manufacturing drama for ratings.
RELATED: '90 Day Fiancé': 5 Best Miniseries and Spinoffs on discovery+