'90 Day Fiancé': Ella Is Active on Dating Sites After Admitting to Cheating on Johnny
An eagle-eyed 90 Day Fiancé fan spotted proof that Ella Johnson was on dating sites after she admitted to her boyfriend, Johnny Chao, that she cheated on him. Here's everything we know.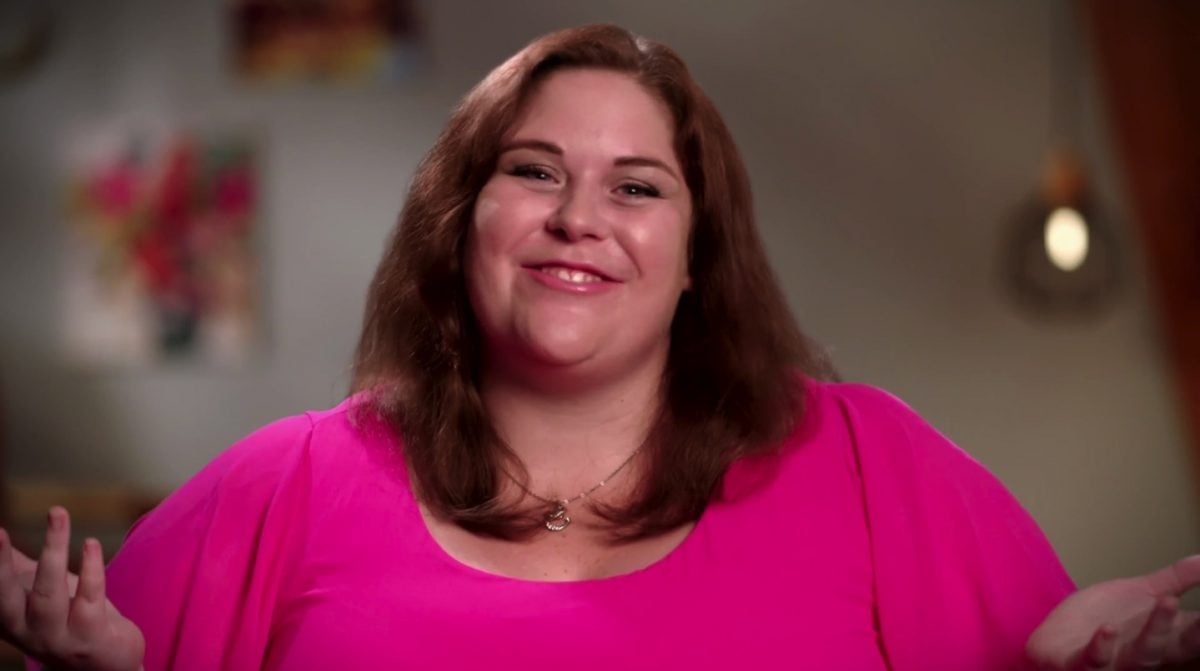 Ella admits to cheating on Johnny
On the March 13th episode of 90 Day Fiancé: Before the 90 Days Season 5, Ella admitted she was unfaithful to Johnny. She found out that Johnny postponed his trip because of coronavirus (COVID-19) pandemic. She told him, "I need attention. I need physical attention."
"When you've been going back and forth with this, I called over a friend and talked with him and cuddled with him. And we ended up having sex."
She explained, "I didn't mean for that to happen. It just happened because I was so distraught and so upset." Ella revealed that the "close friend" she cheated on Johnny with supported her through her hard time.
She said, "I think that a little bit of my self-worth is tied up in male, physical attention because of my insecurities. And so the fact that I've been alone a year and a half, you know, it's been hard."
'90 Day Fiancé' fans notice Ella is on dating sites
A fan pointed out something during Ella's video call with Johnny. The Instagram account for 90 Day Fiancé news, @90daycouple, posted a close-up of Ella's phone revealing she has an icon for Tinder. Check out the post below (via Reddit):
The caption reads: "Someone with sharp eyes (not me) caught Ella's Tinder notifications on her menu bar when she was talking to Johnny, looks like she's not that sorry. Edit: a few of our followers have pointed out she also has Ok Cupid and Plenty of Fish notifications as well!!"
Ella wanted an 'open relationship' with Johnny
After Johnny revealed that he wouldn't come to the US after his plan to go through Singapore fell through. They considered going to Dubai as a meet-up place. Ella went ahead and bought a ticket to meet him in Dubai. However, Johnny wasn't eager to go to Dubai. He explained that he will have to quarantine for five weeks upon returning to China.
Ella said she's tired of waiting for Johnny to see her. She told him, "If you're not willing to come to Dubai, I'm going to start looking at other options. Like having an open relationship." However, Johnny was clear that he didn't want to open up the relationship on either side.
Was that when Ella decided she would start looking for other men? While Ella claims that she cheated on Johnny with a friend, 90 Day Fiancé fans aren't convinced she didn't find someone from a dating site to spite Johnny for not wanting to go to Dubai.
90 Day Fiancé: Before the 90 Days Season 5 airs Sundays on TLC and discovery+.
RELATED: '90 Day Fiancé' Spoilers: Ximena Engaged to New Fiancé After Breaking Up With Mike