'90 Day Fiancé' Fan Theory Suggests Bilal Is Jealous of Shaeeda
Some '90 Day Fiancé' Season 9 fans have expressed concern for Shaeeda in her relationship with Bilal, noting that he may be acting out of jealousy toward her.
Some 90 Day Fiancé fans believe they've found an explanation for the way Bilal treats Shaeeda in season 9: jealousy. The couple has become a hot topic among viewers due to their arguments in the first few episodes of the season. Many people are siding with Shaeeda, as they feel Bilal is too controlling and manipulative. Here's why some 90 Day Fiancé fans think Bilal is jealous of Shaeeda.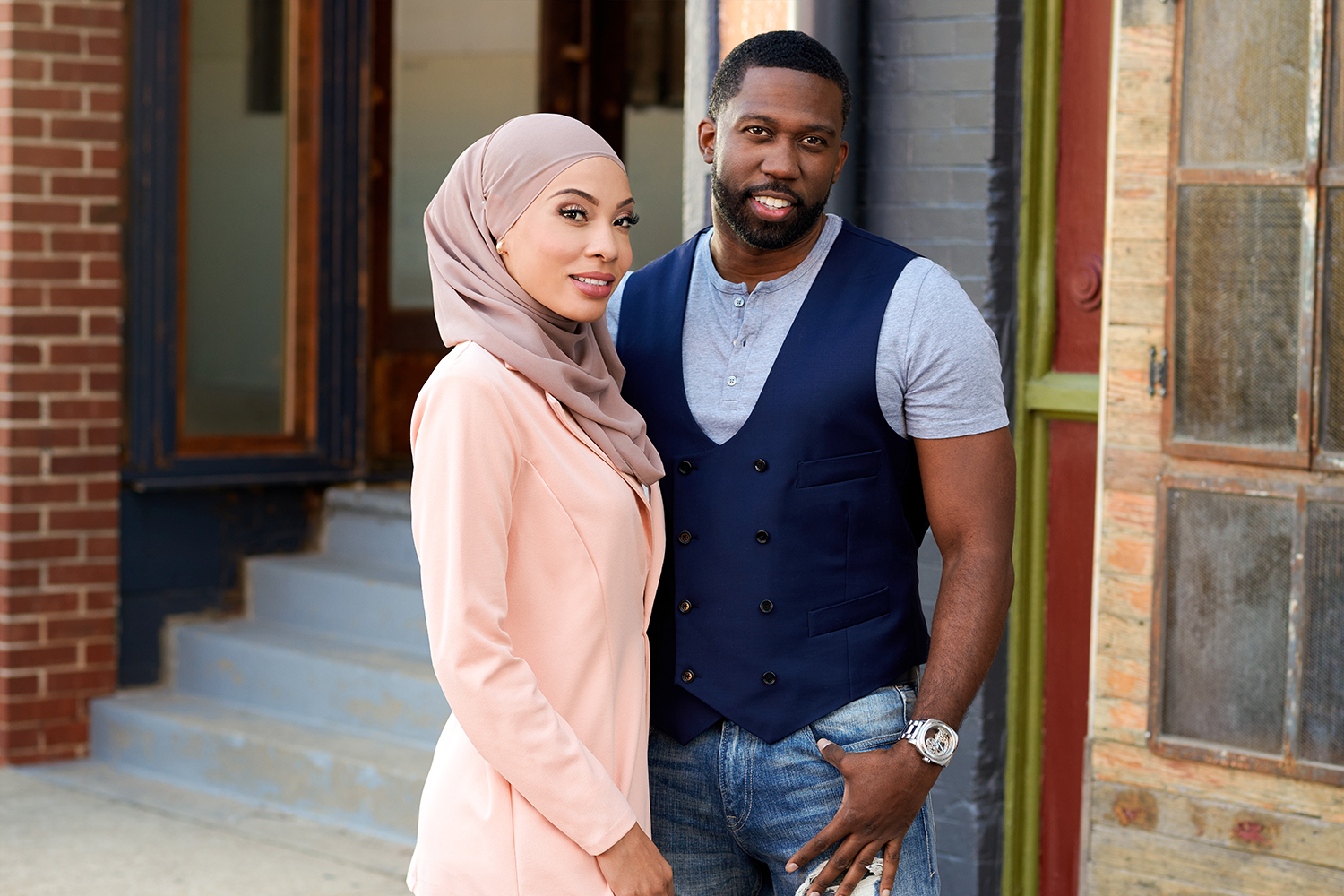 Bilal and Shaeeda had a few arguments in their first days together on '90 Day Fiancé'
Shaeeda, 37, moved from Trinidad and Tobago to live with Bilal, 42, in Kansas City, Missouri, two years after their engagement began. However, right off the bat, the couple experienced tension.
Bilal played a prank on Shaeeda during her first night in the U.S. He brought her to his dilapidated childhood home, leading her to believe that it was his current home in an attempt to test her loyalty. Bilal wanted to make sure Shaeeda would love him even without wealth, but she didn't quite give the reaction he had hoped for. Instead, she felt like she couldn't trust him.
Ever since then, the tension has only become more intense. During Sunday, May 22's episode, Bilal and Shaeeda got into an argument in the car when Bilal joked about Shaeeda having a booger in her nose. Things escalated when Shaeeda playfully hit Bilal on the back of the head, which he didn't like. Bilal threatened to kick Shaeeda out of the car and gave her the cold shoulder for the rest of the day, leaving Shaeeda to feel lonely and like he had overreacted.
Some '90 Day Fiancé' fans think Bilal could be jealous of Shaeeda
Many fans on Reddit have started dissecting Bilal and Shaeeda's relationship. In one thread, 90 Day Fiancé viewers debated whether Bilal could be jealous of his fiancé. The post's author wrote:
"She's obviously well-educated and probably grew up comfortably, if not well off … is well-traveled, and seems spiritually centered due to her yoga, etc. Meanwhile, Bile always seems like he's trying to prove that he's all of the above. It's great that he rose above his circumstances, but he's always talking about his 'wealth,' his house, his clothing, and looking for validation that he's a 'high-value man.' Maybe he keeps trying to cut her down to size because she's everything he wishes he could be without trying."
Others agreed with the idea that Bilal could be jealous of Shaeeda, with some noting that it all could stem from his insecurities.
"Since that abusive man IS insecure, he will tear her down until she feels so low she will never leave him. It's strategic, and Bilal fits every red flag," one person commented.
One user added that "jealous" might not describe Bilal, but he does seem to want control.
"The games he plays, and the talking down [to her] are his way of essentially being the alpha (ugh) or main character in the relationship. He needs to be fixing something, solving something, he needs to be in the middle of a mess, even one he creates, so he can be the man and settle it," they wrote. "He's a man desperate to put his foot down, so he creates things to put his foot down about."
Shaeeda recently took to Instagram to defend Bilal
Shaeeda recently put her own foot down regarding the chatter about Bilal and her relationship. In a post on her Instagram Story, Shaeeda defended Bilal by telling fans that he's "not a narcissist."
"For as long as I've known Bilal, he has been a very sweet, caring, sensitive, kindhearted soul who gives me whatever I want, and I'll do the same for him," she wrote. "No, he is not a NARCISSIST. No, he is not controlling because he is Muslim. But because perception is reality, we've been conditioned to perceive a black man as scared, illiterate, dead beat, dependent, and struggling. … STOP trying to DEFAME him with perceptions."
90 Day Fiancé airs on Sundays at 8 p.m. ET on TLC.