'90 Day Fiancé': Fans Accuse Andrei Castravet of Not Translating Elizabeth Potthast Castravet's Words Correctly to His Family
On a recent episode of TLC's '90 Day Fiancé: Happily Ever After,' Andrei Castravet, Elizabeth Potthast Castravet, and Andrei's mom had a tense conversation about Elizabeth's family's impending arrival in Moldova. Fans pointed out that Andrei didn't appear to be translating the conversation correctly.
90 Day Fiancé stars Elizabeth Potthast Castravet and Andrei Castravet have been more controversial than ever on the fifth season of TLC's 90 Day Fiancé: Happily Ever After.
The couple's cultural differences and personal conflicts came to a head when Andrei and Elizabeth traveled to Andrei's home country for their second wedding in Moldova.
Many 90 Day Fiancé fans thought Elizabeth's family's comments about Moldova, and Eastern Europe in general, were "ignorant" and overly harsh. Meanwhile, many viewers called Andrei out for demanding that Elizabeth treat him as the "head of the household," even as he bragged to his Moldovan friends that he didn't have to work because his wife was the breadwinner. (His friends weren't impressed.)
On a recent episode of 90 Day Fiancé: Happily Ever After, Andrei, Elizabeth, and Andrei's mother had a tense conversation about how Elizabeth's family might react during their first visit to Moldova.
Many 90 Day Fiancé fans pointed out that Andrei didn't seem to be translating the conversation for the two women correctly. They speculated that he might even be leaving important details out on purpose.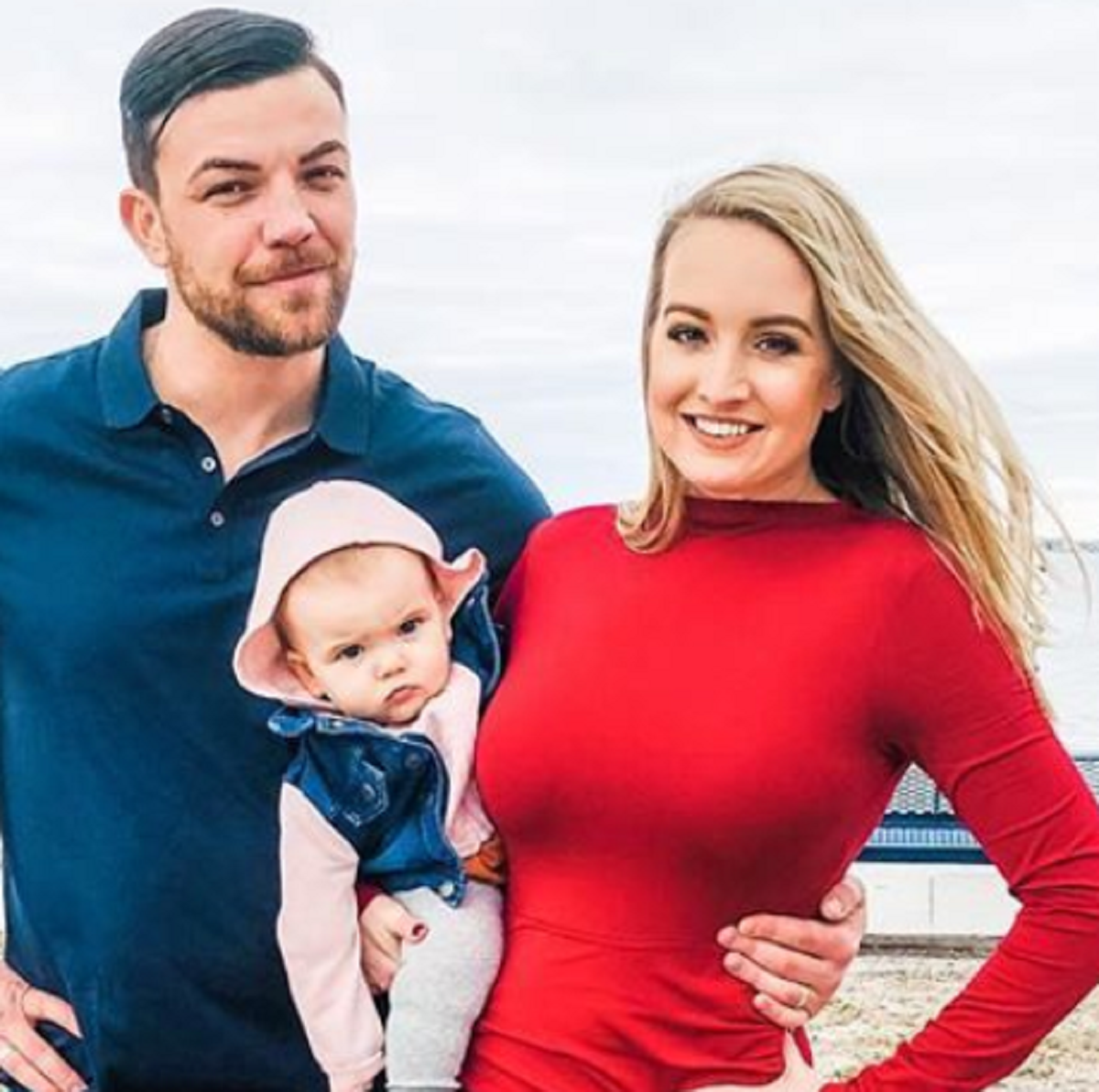 Elizabeth worried that her family might 'act bougie' in Moldova
Elizabeth and Andrei sat down for a conversation with his parents about his time in the U.S. so far.
"So you don't miss Moldova?" Andrei's mom asked him.
"No, I do," her son clarified.
Then, Andrei's mother wanted to know how Elizabeth's parents might react when they first arrived in Andrei's home country.
Elizabeth responded carefully, voicing her concerns about her family's cultural differences.
"Obviously, they're excited to meet your family, but I don't know if they're going to be judgmental, or how they're going to act," the 90 Day Fiancé star said honestly. "Because they're used to everything being modern and fancy, and they act a little bougie."
Andrei translated to his mother, "She does not know how her family will react, because they have high standards, and if they see something old, they do not know what to do. In Moldova, everything is old. Not like in America." His mom looked a little taken aback by her son's blunt words, as well as his characterization of Moldova.
Elizabeth explained to 90 Day Fiancé producers that she did worry about her family's impending arrival. She was concerned that her family would offend her in-laws, even if unwittingly.
"I'm definitely getting nervous about my family coming to Moldova," the 90 Day Fiancé star admitted. "Knowing them, and how they have no filter, I'm afraid that they might offend Andrei's family."
The '90 Day Fiancé' star accused Andrei of hiding important details from his family
Then, Andrei's mom wanted to know what her daughter-in-law's family thought about their upcoming second wedding in Moldova.
Elizabeth explained that her family was excited, but they wished Andrei hadn't announced the wedding just a month beforehand—with no plans set in stone before the event.
"I think that my family wishes that we gave them more time, and that we would have planned it out a little bit better so they could have managed it," Elizabeth said.
When Andrei began to cut his wife off and offer a retort, she admitted she was suspicious that he might not have been entirely truthful with his family about just how last-minute the wedding plans really were.
"Well, did you explain to your family and translate to your family what you did and how you gave us no time and planned things without us?" Elizabeth asked her husband accusingly.
Andrei insisted he had, but Elizabeth wasn't buying it. "Are you sure?" the 90 Day Fiancé star asked her husband doubtfully. "I don't think you did. I think you should tell them right now."
Elizabeth's husband took a deep breath and reluctantly told his mom, "She said that we did give them too little notice and they didn't have time to plan. I did this on purpose, so they cannot come."
His mom responded thoughtfully, "I don't think you did it on purpose. This is just how things worked out."
"She says she doesn't believe that I did bad," Andrei loosely translated to his wife.
"Are you telling her the truth and translating properly?" Elizabeth asked him testily.
"Yes, I did!" he insisted. Then, he blamed Elizabeth for her lack of knowledge of his language. "I do translate. You have to learn the language, and then you can speak to her yourself."
Elizabeth told 90 Day Fiancé producers that she wasn't always sure that Andrei told his family everything. And because of the language barrier, she wasn't sure how to rectify the situation.
"I feel like I'm kind of missing something in the translation here," she admitted, "because Andrei's mom is asking what my family thinks about us doing the wedding and planning it so last minute, but then again, she's kind of defending and taking Andrei's side."
Some '90 Day Fiancé' fans wondered if Andrei was translating inaccurately on purpose
Some 90 Day Fiancé fans wondered if Andrei was putting his own "spin" on the translations between Elizabeth and his mother on purpose.
"He doesn't translate exactly what she said that well to his family or vice versa," one Instagram user wrote. "When his mom says something he doesn't say what she fully said… I don't like it."
Another commenter argued, "She needs a translator because he isn't being truthful with everything."
Yet another fan thought Elizabeth should get a translation app in order to make sure her conversations with Andrei's family were accurate.
"I'm confused as to why she doesn't have an electronic translator," one Instagram user wrote. "At least use your phone. Girl you know your husband! He already 'translates' what you say to him in his own way."