'90 Day Fiancé' Fans Accuse Season 9 Cast Member Miona of 'Blackfishing'
'90 Day Fiancé' star Miona has some images on social media that's caused fans to accuse her of "Blackfishing." Here's what we know.
90 Day Fiancé Season 9 premiered on Sunday, April 17, and fans already have a bone to pick with new cast member Miona. Photos the Serbian reality star posted on social media caused fans to raise an eyebrow, with more than a few accusing her of "Blackfishing." Here's what we know.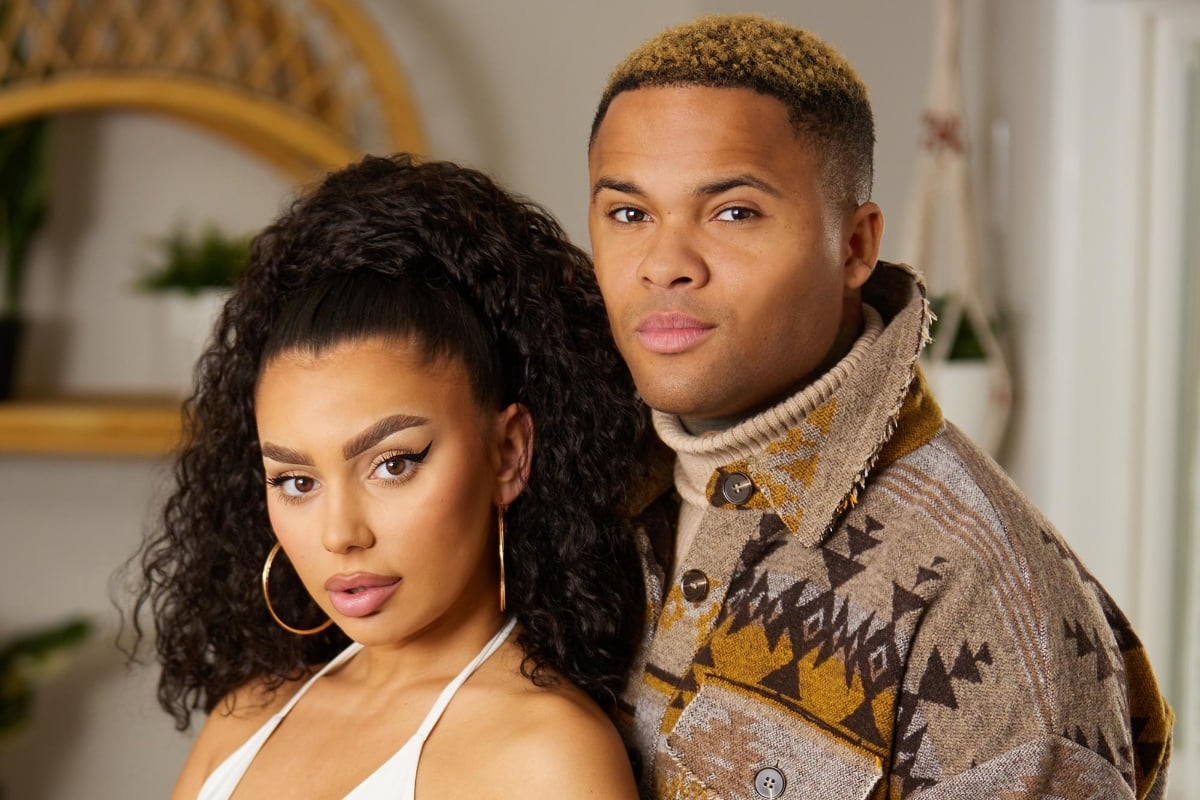 '90 Day Fiancé' Season 9 star Miona wants to be with her American fiancé Jibri but doesn't want to live in South Dakota
Jibri lives in South Dakota and is a frontman for the band Black Serbs. He and Miona met when he went on tour with his band in north Serbia. Jibri noticed her in the crowd at one of his concerts. Miona, a 23-year-old Instagram influencer and model, started dating before traveling to different areas of the world. Their romance took off quickly, and before long, Jibri proposed.
The new 90 Day Fiancé Season 9 couple's goal is to get married. Then, Miona will move to America to live with Jibri. However, their plans hit a speed bump when Miona decided she didn't want to live with Jibri and his parents in South Dakota.
In a clip from season 9, Miona says, "I don't want to live there, Jibri. I don't know what's the nicer way to say this, but if I wanted a small-city life, I could just stay here in Niś and live that type of life. I really don't want to come to America and live like a 50-year-old. I'm sorry."
'90 Day Fiancé' Season 9 fans react to pictures of Miona with noticeably darker skin
Photos of Miona recently made the rounds on Reddit, and fans were puzzled at her darker skin tone and hairstyle. Many of the viewers were outraged at what they referred to as "Blackfishing." CNN describes Blackfishing as​​ "behavior by white entertainers who appear to be imitating the appearance of Black people." 
90 Day Fiancé Season 9 viewers created multiple posts about the topic on Reddit.
One commenter wrote, "Homegirl is super Black fishing! It's kinda crazy tbh. She probably doesn't know that's a thing though."
Viewers compared Miona to Kim Kardashian and Kylie Jenner
Kim Kardashian and her sisters have been accused of Blackfishing in the past. Many viewers felt Miona was attempting to mimic their style to gain followers on social media.
A Redditor compared Miona to Kim Kardashian, "The problem people like me have is that Black only became beautiful to whites/non Blacks en masse after a very famous white woman called Kim bought some of our stereotypical features. Now you have some people like this Serbian taking it even further and copying other features, like mixed hair. Yet they will be nowhere to be found when it comes to standing up for Black issues/discrimination and they will be able to benefit from both being white in society and being 'biracial' for Instagram bucks. It's wrong."
Another user feels like Miona is trying to be a "Serbian Kylie Jenner," "Isn't it obvious she's aspiring to be a Serbian Kylie Jenner? Have you seen Kylie as a teen? She was 'Little House on the Prairie white' with freckles. Then got all these injections and procedures, not to mention tanning to look more 'ethnic.' Miona is obviously trying to be a poor version of Kylie Jenner."
Miona hasn't addressed the issue in her social media posts yet. Stay tuned to Showbiz Cheat Sheet for all of your 90 Day Fiancé Season 9 news.