'90 Day Fiancé': Fans – and Colt Johnson's Mom – React to Larissa Dos Santos Lima's Wedding Dress Photo
Larissa Dos Santos Lima has been on quite a journey since she first appeared on TLC's 90 Day Fiancé Season 6 with Colt Johnson. The 34-year-old Brazil-born beauty, who no longer appears on 90 Day Fiancé, divorced Colt after just over six months of marriage and moved on to date 28-year-old Eric Nichols.
Together, Larissa and Eric moved from Las Vegas to Colorado Springs and became successful OnlyFans models. But they've had an on-again, off-again two-year relationship with several breakups along the way, so some 90 Day Fiancé fans were surprised to see that Eric and Larissa seemed to be planning a wedding in a recent Instagram post.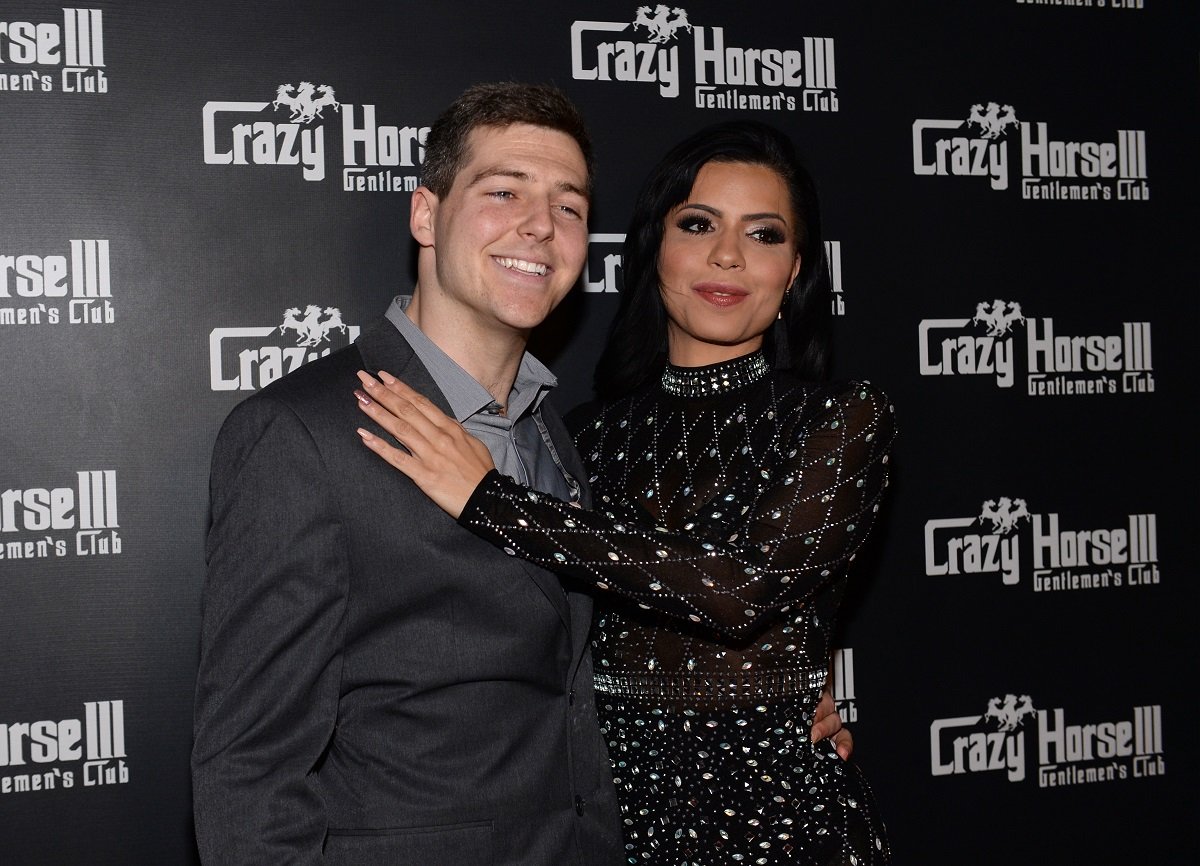 Larissa Dos Santos Lima shared a photo of herself in a wedding dress
While Larissa and Eric recently broke up, they rekindled their relationship in recent months. The couple shared romantic photos with each other on Valentine's Day 2021 and their second anniversary.
On Mar. 27, Larissa seemed to share big news about her future with Eric, posting photos of herself trying on a wedding gown and veil in a bridal shop.
"Nobody can go back and start a new beginning, but anyone can start today and make a new ending," she captioned the Instagram snapshot, adding a bridal emoji and tagging Eric.
Although she didn't make a direct engagement announcement, Colt's ex-wife also fueled wedding rumors by adding Eric's name and an engagement ring emoji to her Instagram bio. Later that day, the former 90 Day Fiancé star shared more photos of herself trying on various bridal gowns in her Instagram stories.
Some '90 Day Fiancé' fans were skeptical about Larissa and Eric's relationship
Some 90 Day Fiancé fans were cynical about Larissa and Eric's future together. After all, they pointed out, the couple has broken up several times already – sometimes explosively.
"Didn't you and Eric just break up?" one critic wanted to know.
"They've broken up and gotten back together like 15 times, idk what to believe," another fan replied.
Another 90 Day Fiancé fan simply implored Larissa, "Please get a prenup!"
Others were supportive of Eric and Larissa's wedding plans
While Larissa attracted a few critics, some 90 Day Fiancé fans were excited about Eric and Larissa's apparent wedding plans. A few supporters compared Eric favorably to Colt, pointing out that this bridal gown looked a lot better than the Goodwill dress Colt pushed Larissa to wear at their Las Vegas wedding.
"This time not from the Goodwill!" a fan exclaimed. "You deserve it, girl!!! All the best!!!"
"Finally you and Eric are getting married," another well-wisher wrote, adding: "I've been waiting for this."
Yet another 90 Day Fiancé fan gushed, "Larissa, if you and Eric are getting married, I'm very happy for you, after everything you been through you deserve all the happiness in the world."
Even Colt's mom and Larissa's previous sworn enemy, Debbie Johnson – who goes by @savagedebbiej on Instagram – showed her support by liking the post.
Eric and Larissa didn't announce any specific or concrete wedding plans. However, they did both share articles and comments about their engagement on their Instagram stories, seeming to hint that the news was in fact the real deal.