'90 Day Fiancé' Fans Want Angela Deem off the Show — Here's Why
90 Day Fiancé is one of the most popular shows on TLC. Every Sunday night, fans from all over the country turn the show into a Twitter trending topic. One of the most popular cast members is Angela Deem, who has been on several incarnations of the show. But now, her latest actions have caused many fans to want her off their TV screens. Let's take a look at what happened.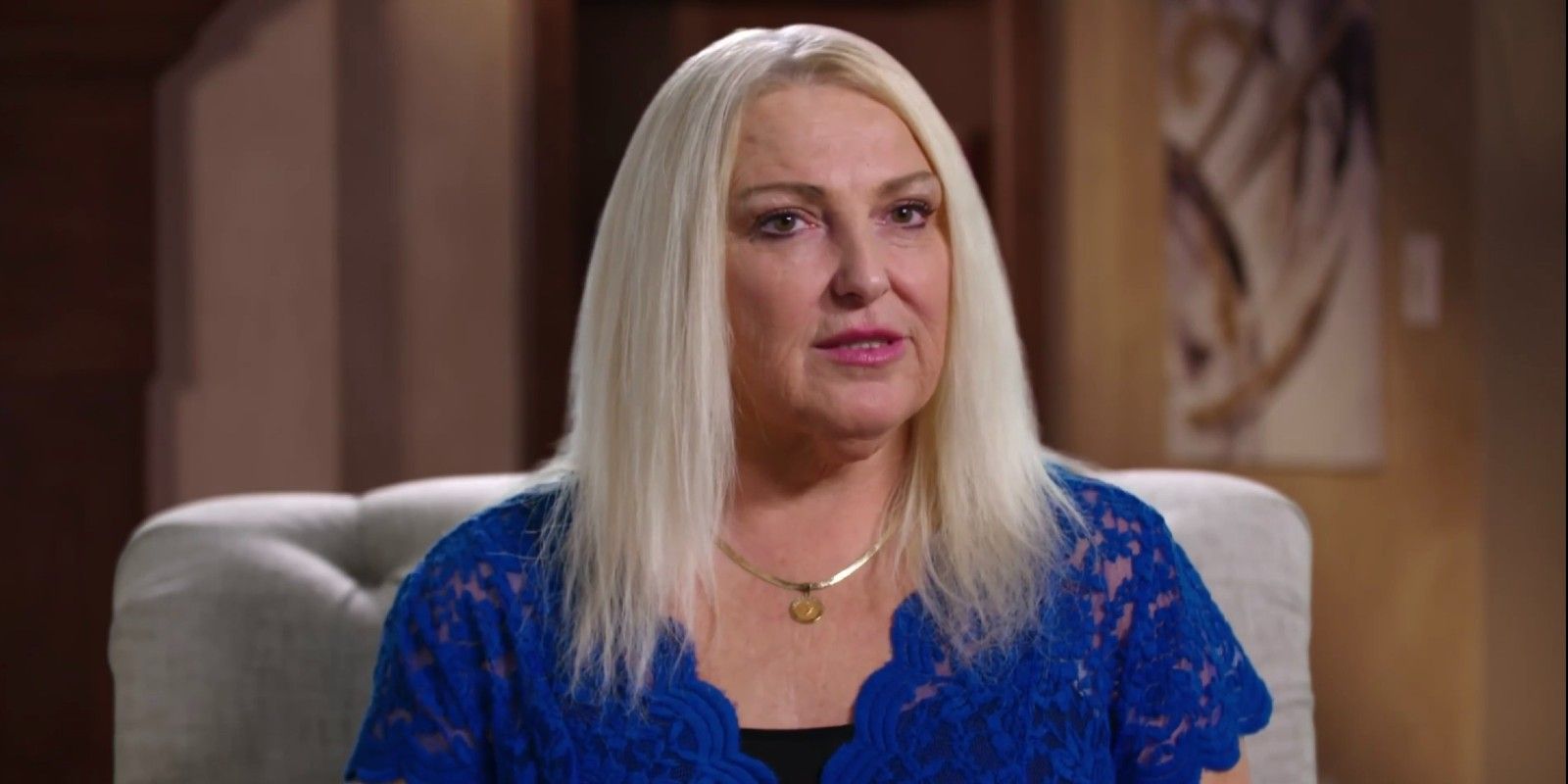 The '90 Day Fiancé' star has run afoul of fans before
As popular as Deem is, she's also one of the most controversial 90 Day Fiancé cast members. In June, fans were horrified as they watched her try to get a tracker installed on her husband, Michael Ilesanmi's, phone. When the technician refused to break the law for her, Deem called up Ilesanmi and roundly berated him.
"I am that b—h your mama warned you about…I'm the American prideful b—h," she hollered. "Sorry, if I sound like a b—h. You created this b—h."
She then insulted his genitalia, accused him of cheating on her, and then threatened him with divorce.
Needless to say, this did not sit well with fans. 90 Day Fiancé fans frequently take to Reddit to vent their frustrations about Deem. One even went so far as to start a Change.org petition calling on TLC to "ban Angela." (It has over 3,000 signatures as of this writing.) And while this latest brouhaha invoked strong emotions against Deem, it's what she did afterward that caused an even bigger stir.
Deem's daughter, Scottie, was caught on camera around her house
90 Day Fiancé fans know that Deem has two daughters: Skyla and Scottie. Skyla has appeared in a few episodes this season, but Scottie has not. And according to The Sun, there's a very good reason why that's so.
In 2019, Scottie was sentenced to twenty years in prison after pleading guilty to three counts of child molestation. But on May 6, 2020, Scottie was released on parole after serving just fifteen months of her sentence.
Scottie is currently on the sex offender registry list in Georgia. It's unclear what the terms of her parole entail. However, when Scottie was spotted on camera at Deem's home in an Instagram video, many fans took offense. The comments on the video suggested that it was inappropriate for Scottie to be around young children when she is a convicted sex offender.
'90 Day Fiancé' has celebrity fans — and Deem is very popular
While 90 Day Fiancé has its fair share of "regular" fans, many celebrities are fans of the show as well. One such example is Chrissy Teigen, who actually purchased a Cameo recording from Deem, which she then shared with her followers.
"Hi Chrissy, it's Angela! Well, Yashar tells me that you just launched your new business and it's about all the cleaning products without the harsh chemicals. I just want to say congratulations Chrissy," Deem said in the video. "I love cleaning products but as you said, the harsh chemicals really kill me. Cause I'm a smoker and they really kill me. I'd like to check out the stuff myself."
Deem went on to congratulate Teigen for getting off of Twitter, telling her that she "made the right decision" because social media can be "toxic." "Yes, but, I like my social media platforms because I don't give a s— what people say," she concluded.
RELATED: '90 Day Fiancé': Angela Deem's Throwback Photo Blows Fans' Minds