'90 Day Fiancé': Fans Are Confused About The Latest Feud Between Deavan Clegg and Laura Jallali
Deavan Clegg and Laura Jallali of TLC's '90 Day Fiance: The Other Way' are in yet another feud on social media. The two women confused fans with their back-and-forth Instagram videos and posts as they dueled once again.
There's certainly no love lost between 90 Day Fiancé: The Other Way castmates Deavan Clegg and Laura Jallali. 
While Deavan is still married to her South Korean husband Jihoon Lee, Laura went through a nasty, public breakup with her Tunisian-born ex, Aladin Jallali. 
The two women have had several public arguments on social media, starting when 52-year-old Laura claimed to be pregnant with Aladin's baby and later to have had a tragic miscarriage after an ectopic pregnancy (which he denied). Deavan, who had recently gone through a miscarriage herself, thought Laura's claims were insensitive.
It seems like the drama between the two 90 Day Fiancé stars is far from over. They recently fought on Instagram over some confusing claims about Laura's private messages.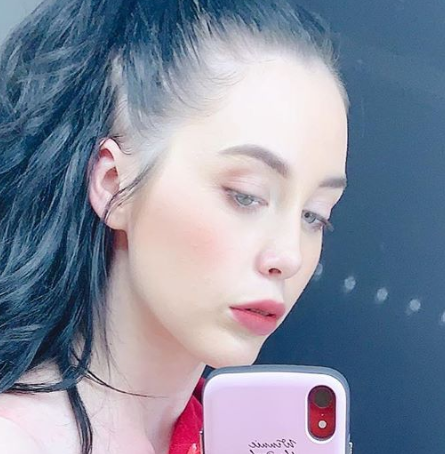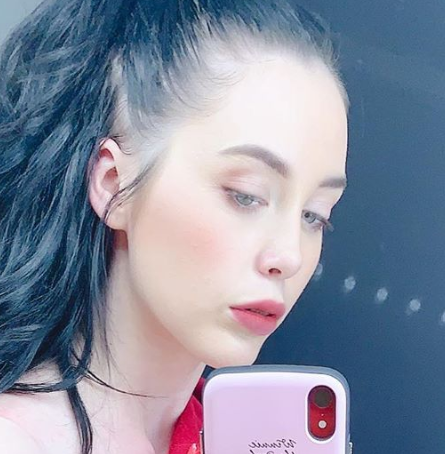 Deavan seemed to make bombshell accusations against Laura on social media, but said they were misconstrued
Deavan claimed at one point to know that Laura was messaging minors on social media (which Laura vehemently denies she has ever done in any way, shape, or form). The 90 Day Fiancé star told Laura she was being "inappropriate" and even mentioned "grooming." That's where the trouble began.
The mom of two took to her Instagram stories to explain what was going on. 
"I'm getting lots of messages about said cast member calling me out for certain stuff," Deavan said in a video on her Instagram stories. "First of all, I never called this person a child molester, I don't know what the f*** they're talking about."
The 90 Day Fiancé star, who splits her time between South Korea and the U.S., continued: "I just said them messaging a 12-year-old without the parents knowing is highly inappropriate for a 54-year-old to do…I'm not gonna change my opinion."
In a now-deleted Instagram post, Deavan tried to clarify her position once again. "Laura [I] never called you a child molester," she wrote. "How about you stop lying. I said it was highly inappropriate for you to be private messaging a 12 year old boy. Without his parents knowing. As well [as] a 17 year old…I live by it, it is inappropriate. But never once called you a child molester."
Unsurprisingly, both Deavan's and Laura's followers were shocked and confused. 90 Day Fiancé fans swarmed both cast members' Instagram posts to ask, "What did I miss?" and "Huh? What's going on?" No one seemed to be clued in on the backstory, and Deavan has since deleted the post. 
Laura vehemently denied Deavan's claims
Laura, meanwhile, wasn't about to take Deavan's claims lying down. Aladin's ex clapped back in a now-deleted Instagram post, writing: "To have @DeavanClegg call me a child molester because I married a younger man is despicable get a life little girl I am tired of your bull**** and constant insecurities over a 52 year old woman! Grow up!" 
The post also revealed that even Laura and Deavan didn't seem to know exactly what they were fighting about. After all, Laura thought Deavan was insulting her for marrying her 29-year-old ex. 
Laura's responses to Deavan got even harsher in her Instagram caption. "Enough is enough! Now it is slander which is a criminal offense!" the 90 Day Fiancé: The Other Way star declared. "I am done with your false accusations grow the f*** up you little insecure girl [you're] all sick if you think I message a 12 yr old boy! Get a life." 
Laura continued to push back against Deavan in a series of posts on her Instagram stories, calling her "sick" and asking for proof.
Her fans, like Deavan's, swarmed her comments asking what the heck was going on. While neither of the women clarified in the comments, they did both make Instagram Live videos hashing out the whole debacle.
This isn't the '90 Day Fiancé' castmates' first feud
This is far from the first time Deavan and Laura have argued with one another. After Laura was caught in what is widely believed to have been a lie about her miscarriage, Deavan appeared on 90 Day Fiancé blogger John Yates' Instagram Live with Laura's ex Aladin. Both Deavan and Aladin claimed Laura was a scammer and a "pathological liar."
The latest drama isn't Laura's or Deavan's first conflict with another castmate, either.
Another 90 Day Fiancé: The Other Way cast member, Evelin Villegas, with whom Laura moved in for a short time in Ecuador, also feuded publicly with her. 
Meanwhile, 90 Day Fiancé: Before the 90 Days star Avery Mills took issue with Deavan for publicly supporting President Trump and claiming racism wasn't a problem in the U.S.