'90 Day Fiancé': Fans Are Divided About Whether Andrei Castravet and Elizabeth Potthast Castravet's Storyline Is 'Staged'
On the fifth season of TLC's 90 Day Fiancé: Happily Ever After, Andrei Castravet and Elizabeth Potthast Castravet appear to be struggling in their marriage on several fronts. Andrei's relationship with his in-laws remains strained, especially after the couple decides to head to Moldova for their second wedding—just a month in advance. When two of Elizabeth's sisters realize they won't be able to attend, they place the blame squarely on Andrei's shoulders.
But, on social media, some 90 Day Fiancé fans have begun to express skepticism about just how staged (or not) the storyline is.
While Andrei and Elizabeth's portrayal on the show depicts them as a couple facing near-insurmountable family issues—with one preview clip even showing Andrei attempting to physically fight his brother-in-law—their Instagram photos tell a different story. Some viewers have called out the contrast and wondered if Andrei's relationship with his wife's family is really as strained as it seems.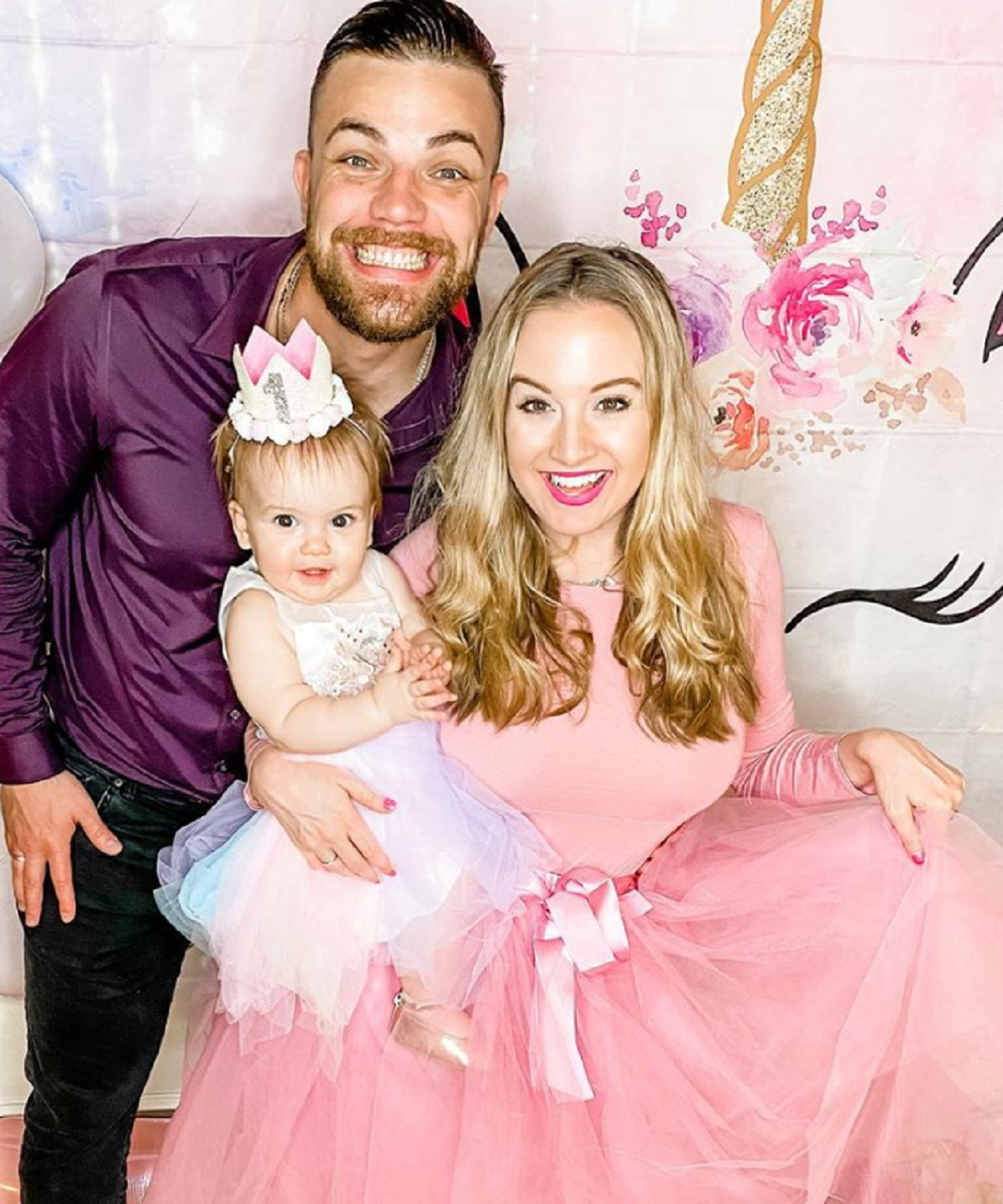 '90 Day Fiancé' fans recently asked Elizabeth if Andrei's depiction on TLC was accurate
Elizabeth's sister Becky Lichtwerch openly spoke out against her brother-in-law Andrei on a recent episode of 90 Day Fiancé: Happily Ever After. Because of the last-minute wedding announcement, Becky wasn't able to arrange for childcare for her young baby in time to attend.
On the episode, Becky admitted she wasn't happy with her sister's husband at all, even claiming he excluded her from the wedding deliberately and "maliciously." She also declared that Andrei was "robbing her" of the ability to see Elizabeth have her dream wedding and exclaimed that he was at the "bottom of her s*it list."
But in a recent Instagram post, Andrei seemed fairly chummy with his sister-in-law. Elizabeth and Andrei posed with their young daughter, Eleanor, and Becky's son, for his first birthday party. Becky, Andrei, and Elizabeth were all smiles as they cuddled their little ones.
"Happy 1st Birthday Mads!!!! I can't believe you're already 1!!!! We love you sweet man!" Eleanor captioned the photos.
RELATED: '90 Day Fiancé': Andrei Castravet's Wife Elizabeth Potthast Is an Actress With IMDB Credits; See Clips and Read Reviews
RELATED: '90 Day Fiancé': Fans Speculate That Elizabeth Potthast's Family Is Trying to Get Their Own Spinoff
RELATED: '90 Day Fiancé': Elizabeth Struggles To Find a Dress That Covers Her Cleavage For Her Moldovan Wedding
RELATED: '90 Day Fiancé': Some Fans Wonder Why Andrei Castravet Didn't Marry a Moldovan Woman
Some fans wondered if Andrei's relationship with Elizabeth's family wasn't really strained
Of course, the good-natured family photos could just be an attempt to stay smiling for the kids. Or, perhaps Becky and Andrei have reconciled after their argument—especially since this season of 90 Day Fiancé: Happily Ever After was filmed many months ago.
Still, some 90 Day Fiancé fans wondered if Andrei's relationship with Elizabeth's family wasn't as bad as the show made it out to be.
Some thought TLC's editing might be partly to blame, while others thought Andrei and Elizabeth might be acting for the cameras. Some noted that Elizabeth was an actress with IMDb credits, while Elizabeth's mom, Pamela Putnam, is a talent agent. Whatever the case, many viewers were skeptical about the truth of the storyline.
Under the Instagram post featuring Andrei and Becky, one commenter wrote, "Lol yes your family seems to really hate Andrei." (They added facepalm, eyeroll, and laughing emojis to suggest that they were being sarcastic.)
Another fan wondered why the show's depiction of Andrei was so different from his portrayal on social media. "You guys seem so happy in social media photos, but yet pretty hectic on the show," the fan commented. "It's confusing which part is real."
Still others asked if Andrei was in on the storyline. "Is he really this insensitive to you and your family or do you get paid extra for him being that way?" one 90 Day Fiancé viewer asked Elizabeth on Instagram. "I've been hoping this is all a TV stunt," another agreed.
Still another Instagram user wondered if Andrei's unemployment was an actual concern for the couple, too. "Does your husband have a job or is TLC just trying to make him look like a freeloader that wants to live off of your daddy's money?" they asked.
Other fans are taking the couple's storyline at face value
While some fans thought TLC producers might be pushing Elizabeth and Andrei to portray themselves in a certain way, some 90 Day Fiancé viewers suggested they had little sympathy for the couple if that was the case.
When one fan stuck up for Andrei on Instagram, suggesting he probably did have a job and pointing out that the show was "scripted," another retorted, "Then my point stands. If you want to go along with that storyline for money and make yourself look like an ungrateful mooch, be prepared for people to say something."
On Twitter, a critic wrote similarly, "I can't tell if Andrei's your typical Moldovian chauvinistic alpha male or if 90 Day Fiancé wants him to act this way for ratings. If his behavior is real, Andrei is a jerk & Elizabeth was stupid to marry him. If he's acting shame on the show."
Other 90 Day Fiancé fans, meanwhile, thought Andrei's portrayal on the show was completely accurate. Some called him "entitled" and "disrespectful," while others chimed in to suggest he start working harder to provide for his family.
"I'm happy your kids are beautiful, but your husband shows a powerful manly personality that went out in the 1950s in the USA," one Instagram user argued. "He should get a job, be a real man, and help support his family."