'90 Day Fiancé' Fans Are Fed Up With Mike and Natalie
Mike and Natalie of '90 Day Fiancé' have fans feeling fed up with their constant bickering. Now, their return to the TLC franchise is earning groans.
90 Day Fiancé couple Mike and Natalie had a wild two seasons together on the show, and it looks like they're coming back for a third to the dismay of fans. The two will be appearing on the next season of 90 Day Fiancé: Happily Ever After, despite the fact that they are very clearly not happy together. Now, fans are feeling fed up with watching the disaster relationship continue to unfold, and are announcing as much on social media. 
Mike and Natalie's wedding day was a disaster
90 Day Fiancé couple Mike and Natalie have not seemed on the same page since they first appeared on the show together. The two ended their first season on the show with a split. Natalie gave Mike his ring back, and Mike decided to head home to the U.S. 
Despite that, they returned for another season, and things only got worse. After episode on episode of the two talking past one another, being passive aggressive, and criticizing each others' lifestyles, their wedding day finally arrived. 
Just before the two were to get married, Mike decided he couldn't go through with it. He called off the wedding, to Natalie's dismay. He then bought Natalie a plane ticket to France. 
"After I realized that we're not getting married, I couldn't stay in the house. I couldn't even look at Michael, so me and [neighbor] Tamara are driving to Seattle and staying in [a] hotel tonight so I can fly to France tomorrow," she told producers at the time. 
Natalie also expressed a fear of flying home amid the ongoing pandemic, feeling as if her life could be in danger due to Mike's decision. 
The '90 Day Fiancé' couple arrive separately to Tell All
Mike and Natalie seemingly reconciled, eventually tying the knot later and looking happy about it, despite their initial wedding debacle. However, the couple raised eyebrows when they arrived separately to the 90 Day Fiancé Tell All. 
What's more, their behavior towards one another did not indicate a happy marriage — if anything, viewers could sense the opposite. 
"It's been interesting, and hard. There's been happy times and sad times, and a lot of stress too," Mike told producers on arrival.
"It's kind of awkward for me today, because in my perfect world I would be by myself. And I don't need to pretend like everything is fine, it's kind of not," Natalie said when she arrived. Natalie then sat near Mike on a separate chair, and didn't interact with him. 
When Julia Trubkina asked why the two arrived separately, Natalie pushed Mike to answer.
"Uh we just came in, uh yeah, we got two separate rides here," answered Mike.
'90 Day Fiancé' fans are fed up with Mike and Natalie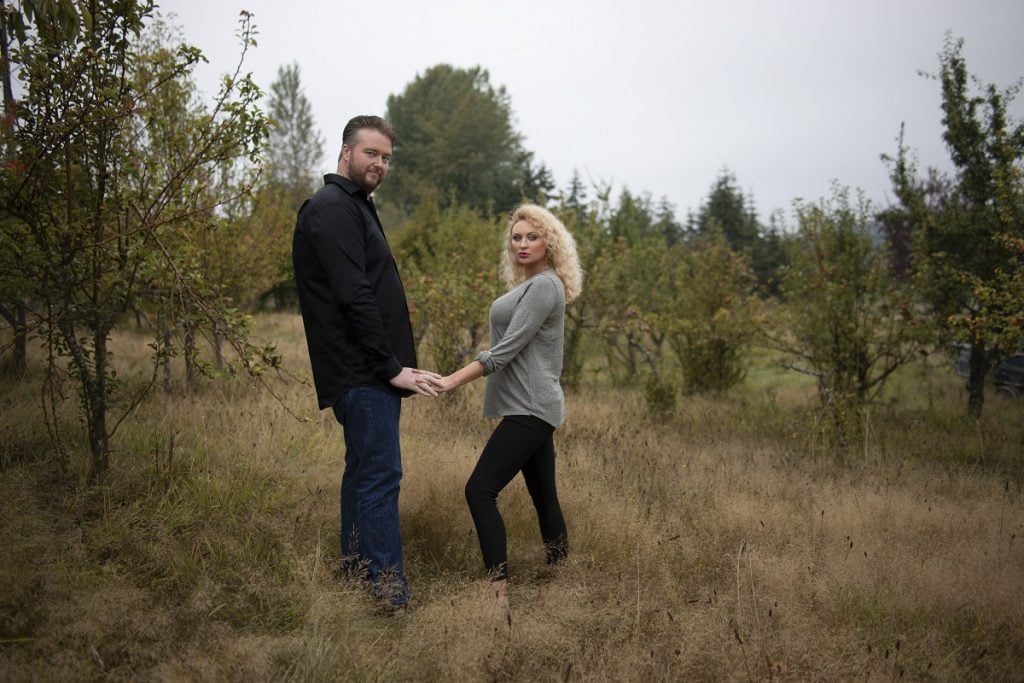 Ever since it was announced that Mike and Natalie are returning to 90 Day Fiancé, fans have been vocal about their disinterest in the two. Many seem fed up with Natalie and Mike's behavior towards one another. 
"First season I'm actually just not going to watch. I can't do ANY of these [bullsh*t] couples. Find a new story, TLC because now it's me rolling my eyes," wrote one Redditor, referencing Mike's constant eyeroll.
"One more season of sighs and eyebrow raising from Mike and death stares and socially awkward statements from Natalie. No thanks, I can't see a couple on this show worth investing my Sunday night in when better shows are on at that time," wrote another user.
"Totally agree. Neither of them really say anything. It's all shrugs and looks into the camera like they're Jim from The Office," pointed out one commenter.