'90 Day Fiancé' Fans Are Ready to Cancel Angela Deem After Call With Michael Ilesanmi
90 Day Fiancé star Angela Deem has been a cornerstone of the TLC franchise for many years. Her relationship with Michael Ilesanmi has been a point of interest for fans for a long time, but Deem's recent behavior on the show may have been some of the last straws for fans. Now, 90 Day Fiancé viewers on social media are calling out Angela Deem, claiming to have seen enough of her and her behavior on screen. 
'90 Day Fiancé': Angela Deem blows up at Michael Ilesanmi
RELATED: '90 Day Fiancé': Angela Deem's Behavior Towards Doctor Sets Fans' Teeth On Edge
90 Day Fiancé fans were shocked and disgusted by Angela Deem's behavior during a recent episode of Happily Ever After. Deem went to a cell phone specialist to try and have him track Michael Ilesanmi's phone so she could stalk his location — not exactly a legal move.
While sitting in the store, in front of the specialist, Deem whipped out her phone and had a heated argument with Michael Ilesanmi that quickly devolved into insults and curses.
"I am that b*tch your mama warned you about…I'm the American prideful b*tch," screamed Deem, a grown 55 year-old woman. "Sorry, if I sound like a b*tch. You created this b*tch."
The IT specialist was equally as shocked as fans, given that he was forced to listen in on the entire interaction as it unfolded in front of him.
"[S]he just start yelling the moment that (Michael) answer the phone. The fight start right away. So it was uncomfortable," he told cameras after the incident.
She claims Michael Ilesanmi changed, insults his genitals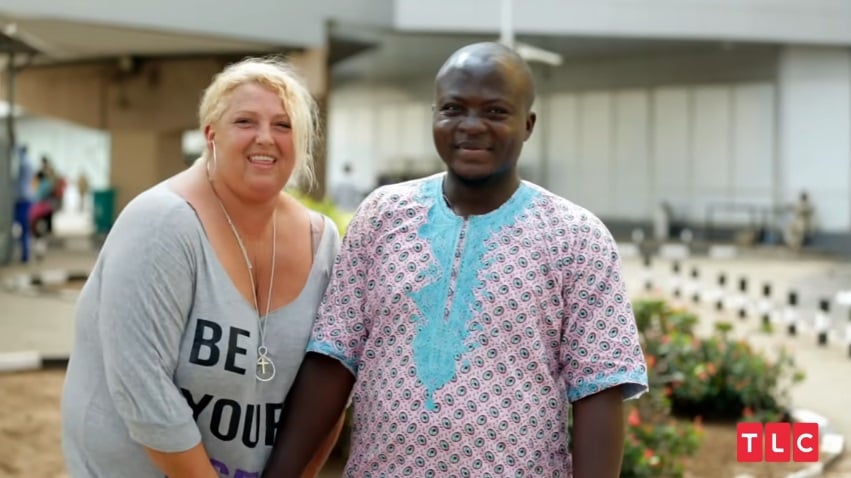 Angela Deem later told 90 Day Fiancé producers that she's fed up with Michael Ilesanmi, and claimed that he's changed since they got married.
"I never would have thought in my wildest dreams that Michael will be treating me like this. Maybe, Michael didn't marry me for the right reasons, because ever since we got married he's treated me different than he did before we got married," Deem claimed.
"Like, he doesn't even care if I get upset no more. He doesn't care if we don't talk no more. He just don't care."
She went on to say that she doesn't even want to look at Ilesanmi anymore, calling him ugly.
"What woman wants to be married to this? I can't look at him no more. I got too many good looking men outside there sitting around me. I don't need this ugly son of a b*tch
During the phone call, she told Angela Deem told Michael Ilesanmi that their 90 Day Fiancé relationship is coming to a close. She also claimed he lied about his genitalia.
"I should have left you when I went over there and your penis wasn't what you said it was. You lied from the beginning, Michael. You need to find you a Nigerian woman. I don't wanna be married no more. End of the day, you're not gonna see me back in Nigeria. I don't wanna do nothing with you. Look, I'm setting you free. Go get who you wanna get. This relationship is over."
During a preview, Deem was shown telling a lawyer that she wants a divorce from Ilesanmi.
'90 Day Fiancé' fans are fed up with Angela Deem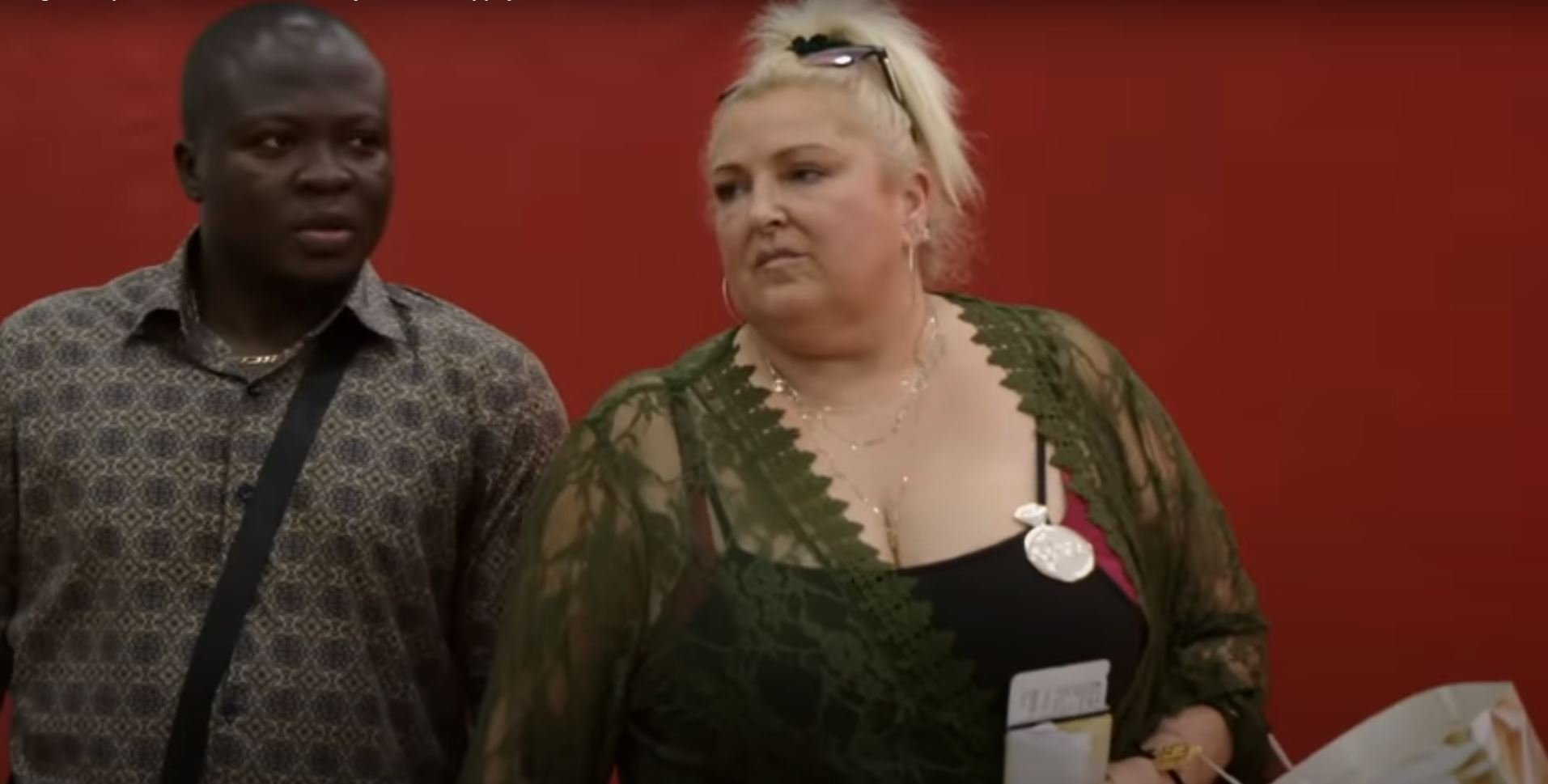 90 Day Fiancé fans have been feeling sick of Angela Deem during the latest season of Happily Ever After, with many just waiting for her to be canceled after her behavior.
"I hate Angela. She's legit so abusive and terrible to Michael. 'He's the reason I smoke.' b*tch YOU are the reason you smoke. Ugh. I don't ever want to see her on tv again," wrote one frustrated Redditor. 
"I think Michael is seeing that getting him to the U.S. isn't at all a priority for Angela, so his original motivation is gone. Also, he may have found Angela's behavior acceptable at first, but she could only mistreat him for so long before he just wasn't cool with it anymore," suggested another user. 
"She's lost her marbles! She looked like an out-of-control 14-year-old screaming that sh*t. God help this woman!" commented a Redditor. 
Other users pointed out that posting about Angela Deem just gives TLC and Deem the attention they want, while others claimed it's unlikely TLC will do anything, as Deem brings in views.