'90 Day Fiancé': Fans Are Still Raving Over Kalani Faagata's Dad, Calling Him a 'Legend'
Both Kalani Faagata and Asuelu Pulaa (and especially Asuelu) have taken some heat from fans during the fifth season of TLC's 90 Day Fiancé: Happily Ever After. But one member of the family—Kalani's dad, Low Faagata—has emerged as a fan favorite.
During a fateful trip to visit Asuelu's family in Washington, Asuelu's sister Tammy threatened to beat Kalani up after she refused to give money to his mom and sisters back in Samoa. Despite Asuelu's family's threats—and their insistence that Kalani consider divorcing Asuelu so he could return to his home country—Kalani's husband still wanted to try to make amends with his family and introduce them to his in-laws on an upcoming visit.
In a recent 90 Day Fiancé clip, Low had a one-on-one talk with his son-in-law about his treatment of Kalani and the upcoming visit from Asuelu's family. Fans couldn't get enough of his no-nonsense, straight-shooting ways and his protectiveness of his daughter and family.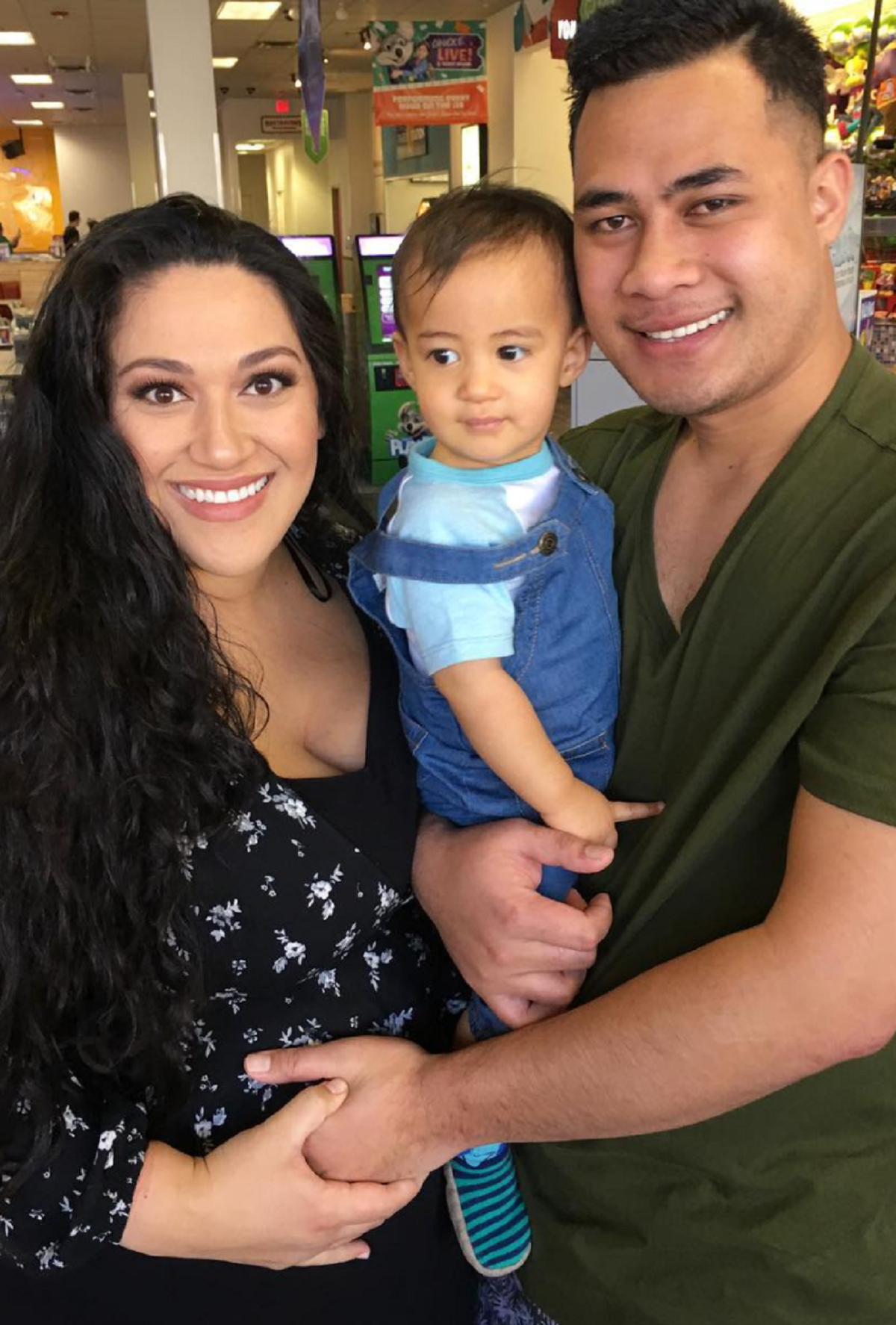 Asuelu's father-in-law had a man-to-man talk with him
While Asuelu was painting the house in a recent scene from 90 Day Fiancé: Happily Ever After, Low took the opportunity to discuss the notorious recent trip to Washington. He made it clear that he wasn't happy with how Asuelu had treated Kalani—and that he wouldn't accept that behavior from his son-in-law in the future.
Kalani's dad told 90 Day Fiancé producers that he, like Asuelu, had once struggled with his temper.
"I had that anger when I was his age," Low admitted. "I think Asuelu is afraid my temper is gonna come out." Still, he wanted to teach his son-in-law that he could control his temper, in hopes of being a good role model.
"I heard from 'Lani some things about Washington that I do not like," Low told Asuelu. "She said you just turned into something that she'd never seen before."
Regarding his father-in-law warily, Asuelu admitted that things had gotten out of line during their trip. He'd lost his cool and hadn't stood up for his wife as he should have.
But, Asuelu assured Low, he'd told his mother they would only send money if they had it to spare. Low agreed with that decision, reminding Asuelu that he lived in the U.S. now—where the cost of living was much more expensive than in Samoa.
Asuelu told his father-in-law that he hoped his family would apologize to Kalani
As for what he wanted to accomplish when his family arrived to spend time with Kalani's parents, Asuelu told his father-in-law that he hoped the couple could get some parental guidance and wisdom from both sides of the family. The 90 Day Fiancé star also hoped that his relatives would apologize to Kalani for their behavior.
"I told them, I don't want to hear any drama or any stupid things you [might] say to Kalani or Kalani's family," Asuelu said.
Low confided in Asuelu that his mom and sisters "never liked his wife" either. But there was one big difference, in Low's mind, between him and his son-in-law. "I stood up for her," Low said of his wife. Now, it was Asuelu's responsibility to do the same for Kalani.
But if Asuelu wouldn't do what he needed to do, then Kalani's father didn't have a problem stepping in to handle the situation himself. "If I see that he doesn't do what he's supposed to do, then I'll have to stand up," Low told 90 Day Fiancé producers.
RELATED: '90 Day Fiancé': Some Fans Think Kalani Should Be Held More Accountable For Her Problems With Asuelu
Kalani said she 'loved her dad' after TLC released the clip
As their conversation came to a close, Low turned back to Asuelu and said ominously—almost as a warning: "This will be the end of our conversation, right? I'm looking forward to meeting them."
"Enjoy painting," he tossed nonchalantly over his shoulder as he left.
Kalani, it seems, found the scene utterly amusing. On TLC's 90 Day Fiancé Instagram, where the network shared a clip of the scene, she wrote giddily, "'Enjoy painting.' LMFAOOOO man, I love my dad."
Fans flocked to Kalani's comment to praise her dad for trying to talk some sense into Asuelu. Several 90 Day Fiancé fans gushed over Low's family-oriented worldview and quiet strength, calling him "no-BS," a "f*cking legend," and a "bada**."
"You have the best dad girl," one fan wrote to Kalani. "Everything will work out."
"Your dad is the real deal," another follower agreed.
Others just enjoyed seeing Asuelu seem to tuck his tail after the way he'd spoken to Kalani in their earlier fights. One Instagram user joked, "Low is giving Asuelu a big time Low-down."
Fans raved over Low's protective nature
Many 90 Day Fiancé fans argued that Low, despite his gruff exterior, was actually trying to help Asuelu. For example, Kalani's dad was tamping down his temper in hopes that his son-in-law would follow suit.
"I actually really like the dad," one Instagram user wrote on the same post. "I love that he's actually trying to be the example that Asuelu needs to be a good husband and adapt to life in America."
Other fans hoped that Asuelu would learn from Low's example and start to stand up to his family more for the benefit of his wife and two young sons.
"Your dad just comes straight to the point which I like as he is not beating around the bush with his words," one commenter wrote to Kalani. "I do hope your husband gets straight to the point with his parents."
Some fans admired Kalani's father for sharing his opinion in a way that made it clear he meant business—without flying off the handle.
"I love listening to him talk…very soft spoken," one Instagram user mused, "but Poppa ain't putting up with disrespectful ways towards his daughter."
Asuelu and Kalani might be one of the more controversial couples this season, but Low has clearly earned himself a devoted following all his own.