'90 Day Fiancé': Fans Beg Danielle Jbali to Stop Bringing Up Her Smell
90 Day Fiancé: The Single Life has followed Danielle Jbali as she tries to re-enter the dating world. She recently landed a second date with a man she's interested in named Robert. However, Danielle Jbali winds up sharing some details about her past relationship with Mohamed Jbali — specifically, she tells Robert the hurtful things Mohamed Jbali said about her, including her smell. Now, fans are shocked that she chose to mention this on her date, and are begging her to stop bringing it up.
'90 Day Fiancé: The Single Life' star Danielle Jbali is interested in Robert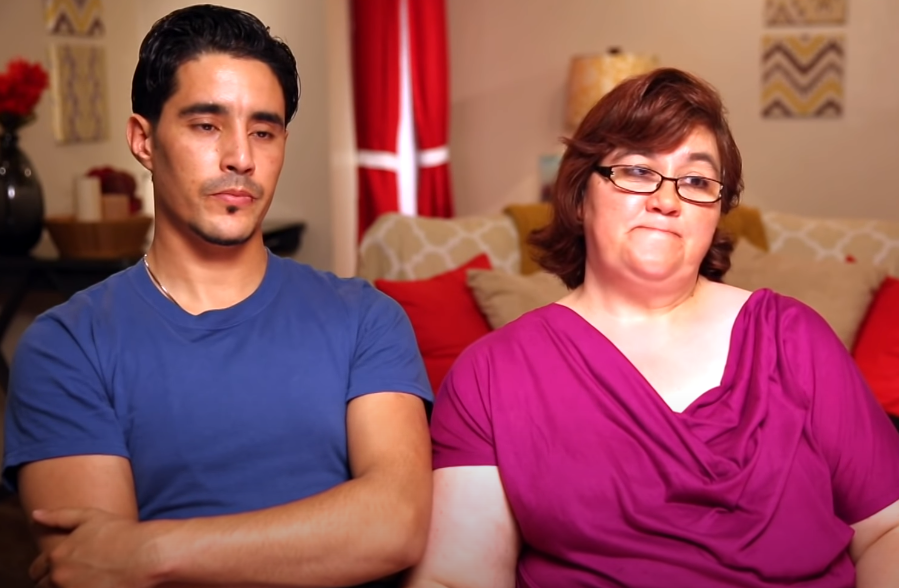 RELATED: '90 Day Fiancé': Danielle Jbali Reveals Foreign Cast Isn't Always Paid
90 Day Fiancé star Danielle Jbali had a tumultuous and unsuccessful relationship with Mohamed Jbali. The two disappointed one another several times, with Mohamed making hurtful statement and leaving her as soon as he got his visa, and with Danielle lying about her employment status, among other things.
Now, Jbali has a second shot at love on The Single Life, and she says her new love interest, Robert, has everything she's been on the hunt for.
"Robert has all the qualities that I'm looking for, and I want to get to know him more, and see what happens," Jabli told cameras during an episode of 90 Day Fiancé.
The two went on a second date together to try out some axe throwing, and Jbali was feeling hopeful.
"When you have a first date, you don't know if the person likes you but when you go on the second date, it's clear they like you, or they wouldn't have asked you to go out on a second date, and I hope that I don't have to go on any more first dates. First dates suck," she told producers.
Mohamed Jbali told her she smelled badly
During Mohamed Jbali and Danielle Jbali's 90 Day Fiancé Tell All episode, Mohamed revealed that he and Danielle stopped having sex. When pressed on the issue, an incredibly uncomfortable discussion followed in which Danielle Jbali shared some details.
"When we saw the scene of you two at the wedding, you said that you could not kiss her. Have you guys ever kissed before that?" asked Shaun Robinson. Mohamed Jbali said yes, and Robinson asked if he and Danielle Jbali had been intimate at the wedding.
"We started facing a problem. … I don't want to say like, this is very private. And instead of taking care of that problem she was like, fighting with me over it. This is something that no man in the world can accept that," Mohamed Jbali said, skirting around the issue.
"And then she was like, sitting on the floor crying, screaming in front of her teenagers, 'I want my sex tonight! If you don't give me my sex tonight I will call immigration and I will get you deported,'" he added.
"He has told people that I smell, and that I peed on him," Danielle Jbali clarified.
'90 Day Fiancé': Danielle Jbali overshared on her date
Fans have since noted that Mohamed Jbali tried to avoid saying what he didn't like about having sex with Danielle Jbali explicitly — something that's left them wondering why Danielle would choose to bring it up in no uncertain terms on her 90 Day Fiancé date. Because she did. She told Robert almost exactly what she said during the Tell All.
"I don't understand why she would ever tell him that?! She can't just leave it at hey, he said some really hurtful things that lowered my self esteem," wrote one Redditor.
"Old girl makes Mohammed discuss it at a diner, her girlfriends discuss it repeatedly on their girls trip, and now has deemed the second date as 'discuss vaginal issues' date," pointed out another user.
"She saw how the other cast members immediately jumped on Mo and took her side so she's going to stick with this narrative until the day she dies," suggested one fan of the show.
"He wasn't even the one who said she stank; he just kept referring to it as 'a problem.' She outed herself, so if anything she should be mad at herself. But it wouldn't make for good reality tv if she was reflective, so here we are," opined another Redditor.