'90 Day Fiancé': Fans Blast Julia Trubkina for Tell-All Behavior
90 Day Fiancé star Julia Trubkina is nothing if not outspoken — she makes it clear how she feels when it comes to just about everyone's behavior on the show. This was certainly the case during the Tell-All, during which she lashed out at Natalie Mordovtseva, and seemed to give Brandon Gibbs very little comfort over his sick father. Now, 90 Day Fiancé fans are putting her on blast for her behavior during the Tell-All. 
Julia Trubkina lashes out at Natalie Mordovtseva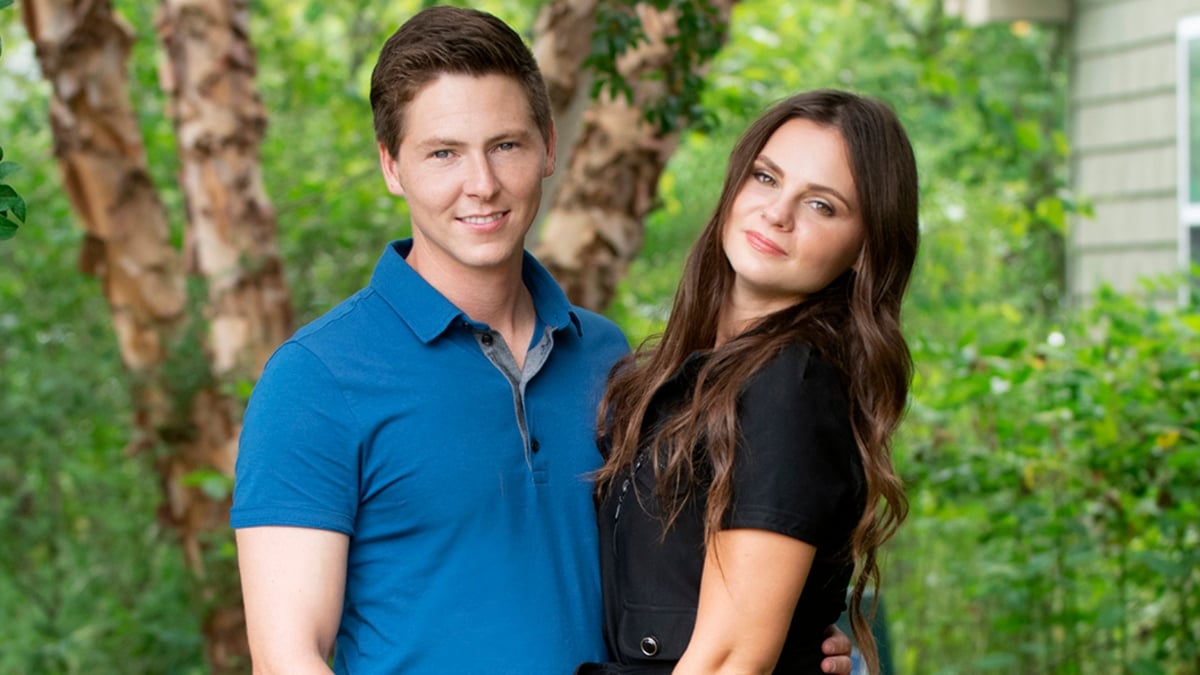 When 90 Day Fiancé Mike and Natalie began discussing their various issues, Natalie revealed that she had left Washington and moved to Florida.
"We're not together. I left. I'm not in Washington anymore, I'm in Florida," Natalie told Shaun Robinson. Julia Trubkina was not impressed.
"Why she didn't go f—— take her a– back to her country?" Julia muttered to Brandon Gibbs. Later, Julia asked Natalie how she's supporting herself given her citizenship situation. Her tone was not friendly.
"How you live? You now working now, legal, you not have money? How you live right now without Mike? Mike support you? For you pay, for apartment, for clothes, for food, you pay for yourself?" Julia Trubkina asked.
That's when fans learned that Natalie had been using Mike's bank card. Later, Julia Trubkina doubled down on her Natalie-bashing, suggesting that Natalie is using Mike for a green card and should have gone for a different visa.
"Natalie if you guys divorce, you go back Ukraine yes? Visa K1, this is people who married. This is why we fight for our process so f—— long time. And people like you come to the country for live here, why not do a different visa?" Julia pressed Natalie.
Brandon Gibbs discusses father's health, Julia offers little comfort
90 Day Fiancé star Julia Trubkina also tripped some alarms for fans when she offered little comfort to Brandon Gibbs when he was clearly distraught over his father's health.
"I've got a few health issues I'm working with right now and you know, I'm a pretty strong guy, I'm doing some different medications and things like that to get over it. I expect to have a complete full recovery," Ron Gibbs said of his situation.
"And that's his great attitude, but I will say that it's not over yet," added Betty Gibbs.
As Ron talked about his illness, Brandon looked visibly distraught and teary-eyed, hiding his hand behind his mouth.
"It's difficult to talk about. But…yeah there's some…there's some health issues there that I don't wanna go into. He didn't wanna talk about it, I don't wanna go into it," said Brandon.
Later, Shaun Robinson expressed her condolences for Brandon as he goes through this difficulty in his family life. That's when Julia Trubkina made comments that fans found cold.
"Like, but, this is life. Is never have life without trouble," she said.
'90 Day Fiancé' fans put her on blast
90 Day Fiancé fans weren't impressed with Julia Trubkina's behavior, both towards Natalie Mordovtseva and towards Brandon Gibbs and his family, given Ron Gibbs' illness.
"I'm not sure if I just dreamed that up because I don't like her, but did she not roll her eyes when Brandon teared up over his father being sick? And then he did cry and she looked at him like 'can you not?' and goes on to say 'that's life'… like what?" posted one 90 Day Fiancé fan on Reddit.
"While Brandon sat there toward the end of their segment obviously in emotional distress and trying not to cry she stared at him with a look on her face like he had just sh– his pants," added another user.
"I don't get why they were all ganging up on Natalie like that. Julia is the last person that should be talking about 'go back to Ukraine'. I think a lot of these couples have back-stabbing tendencies. Julia showed some of her true colors tonight," opined another user.
RELATED: '90 Day Fiancé': Angela and Michael Fight Over Double Standards, Dr. Obeng