'90 Day Fiancé': Fans Call Babygirl Lisa Hamme 'Abusive' and Urge Usman Umar To Leave Her
Babygirl Lisa Hamme and her Nigerian fiancé, Usman Umar, have struggled through some rocky times in their relationship on TLC's 90 Day Fiancé: Before the 90 Days—to say the least.
Lisa and Usman—who also goes by the name Sojaboy in his rap career—have weathered multiple cheating accusations, arguments over Usman's social media, the initial disapproval of Usman's family, and questions about their significant age difference. (Lisa is 52, while Usman is just 30 years old.)
On the May 17 episode of 90 Day Fiancé: Before the 90 Days, "The Pleasure Principle," Usman and Lisa had yet another massive fight just before they were expected to get married in Usman's home country. Lisa's behavior during and after the argument led many 90 Day Fiancé fans to urge Usman to leave the relationship.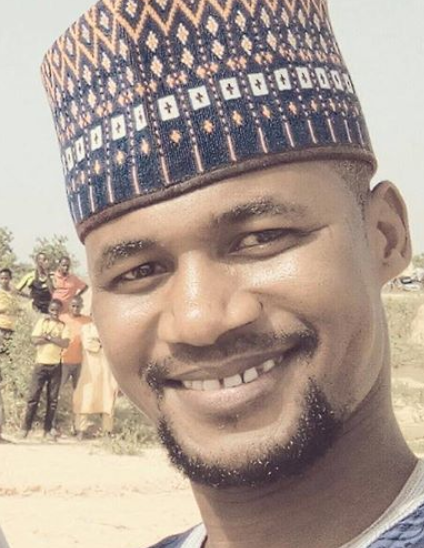 Lisa and Usman argued bitterly over his messages from another woman
The night before Usman's family was expected to arrive for Lisa and Usman's wedding, the couple headed out for a night on the town. But dinner wasn't exactly a romantic affair.
Lisa confronted her fiancé about messages she'd found on his phone from another woman. He and the younger Nigerian mystery woman apparently told each other they loved each other and called one another terms of endearment, like "baby" and "love."
"That lady is not my girlfriend," Usman insisted, reminding Lisa that he was an "entertainer" and had to chat with fans to keep up with his public persona. But Lisa wasn't having it.
The 90 Day Fiancé star reminded Usman that she was older than him and had "played the game" a lot longer than he had. "And I always f***ing win," she warned him ominously. Lisa threatened to leave him behind if he didn't block the other woman immediately.
Usman retorted that he was "doing her a favor" by marrying her.
But Lisa insisted that Usman was far from her only option. "I have 50 mens in the states right now that I could marry," she snapped. She added that Usman was "local talent" and not a "big star" for good measure.
"Who the f*** does he think he is?" Lisa muttered to herself as she stormed away from the table.
Later, when the couple sat down again to hash out their earlier argument, Usman laid down the law. He told Lisa that she wasn't going to be "commanding" him all the time in their marriage.
"It's not about commanding. It's about f***ing respect and communication," Lisa exclaimed.
By the end of the night, nothing seemed to be resolved—just days before the 90 Day Fiancé couple's wedding date. Meanwhile, Usman wondered if going to the U.S. with a woman who "yelled at him every day" was really worth it.
Fans took to Twitter to argue that Lisa's behavior was emotionally 'abusive' and controlling
Babygirl Lisa has come under fire all season long for talking down to Usman, calling him names, and exhibiting controlling and jealous behavior. Since the show aired, she even reportedly referred to him with a racial slur in an argument.
Some 90 Day Fiancé fans have begun to take it further, even calling Lisa "abusive" and "dangerous," at least emotionally. During the latest episode, many viewers took to Twitter to argue that Lisa's behavior was unwarranted, whether Usman was flirting with other women or not.
Many viewers pointed out how harsh Lisa was in her comments to Usman, and how much she yelled and cursed at him. "Lisa is so mean and abusive it causes me emotional distress," one Twitter user wrote.
Another 90 Day Fiancé fan thought Lisa's attitude of disrespect towards her fiancé was inexcusable, writing: "Lisa is the worst. Disrespectful. Overbearing. Verbally abusive."
And while some fans initially thought Usman was using Lisa for a K-1 visa, some turned in favor of him due to Lisa's demeaning comments towards him. "Lisa is an abusive woman. I feel she's using him more than he is her. At least he's sensible," another critic argued on Twitter.
Many '90 Day Fiancé' viewers encouraged Usman to leave his American fiancée
Usman, as Sojaboy, is active on Instagram in promoting his Nigerian rap career. Recently, fans of 90 Day Fiancé have warned the performer about "red flags" and "toxic" behavior they see in his American wife-to-be.
Under one Instagram post in which he mocked Lisa's remark that he was nothing but "local talent," fans swarmed to advise Usman to leave Lisa if he hadn't already. "She has belittled him one too many times," one 90 Day Fiancé fan asserted.
Another urged Usman to find a new path in life beyond Lisa, commenting: "Man, did you ever go down the wrong path. I don't know how you will recover from this trainwreck."
And others simply encouraged the rapper to focus on his career and keep his head held high. "Bro I like you. I hate to see you getting involved with this mess," one Instagram user wrote. "Be smart. Put your music first and it will make your pathway clear."