'90 Day Fiancé' Fans Call Brandon 'Immature' After His Parents Insist He and Julia Sleep in Separate Rooms
Brandon and Julia are quickly becoming the most talked-about couple of the new 90 Day Fiancé season. But it less to do with their relationship and more about Brandon's dynamic with his mom and dad. After seeing him go back and forth with his parents about sleeping in a separate room from his fiancé, Julia Trubkina, some fans called Brandon out for being "immature."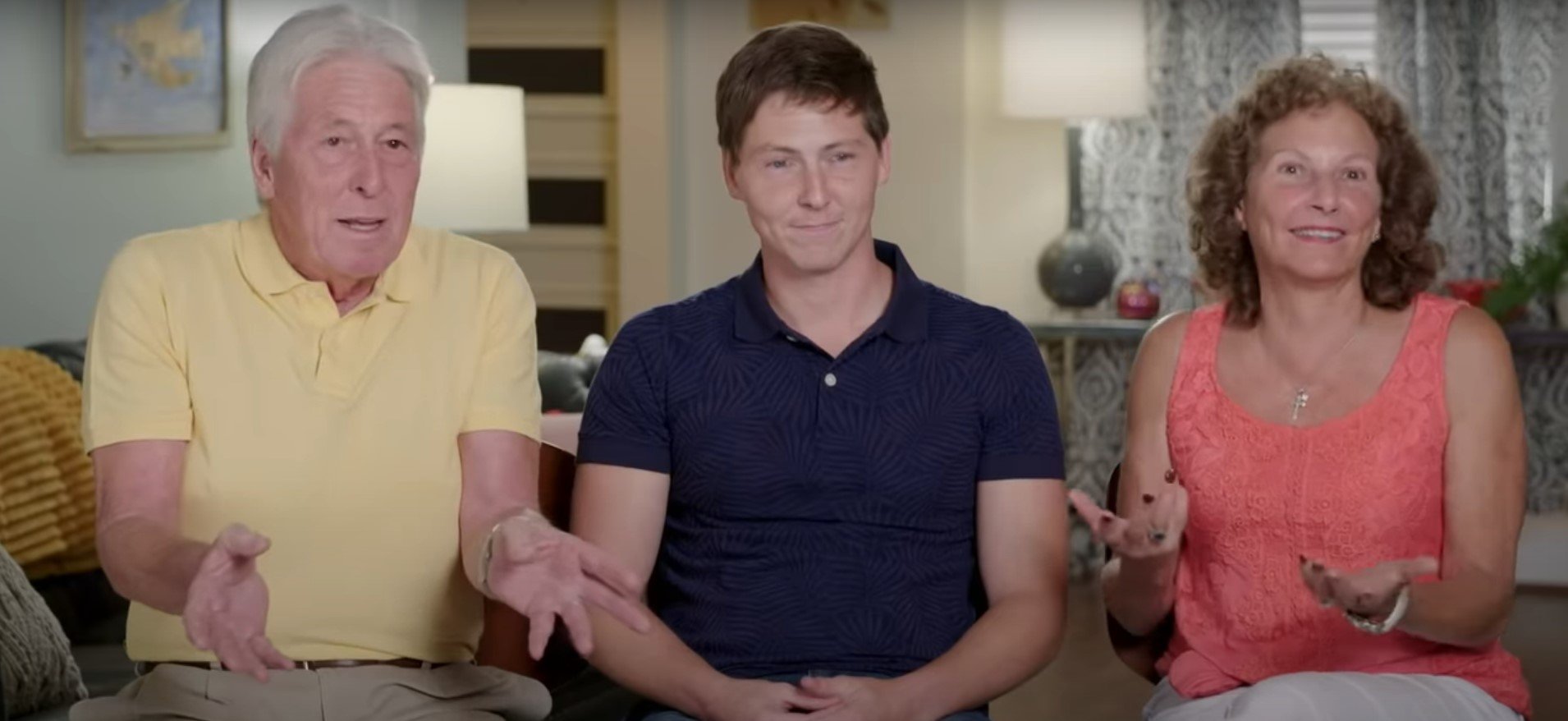 The '90 Day Fiancé' will live with Ron and Betty on their farm
Brandon, a 27-year-old pest control technician, lives with his parents, Ron and Betty Gibbs, on their farm in Dinwiddie, Virginia. He met Julia — a 26-year-old go-go dancer from Russia — through his best friend via video chat.
Brandon and Julia eventually met up in Russia, and then in Iceland, where they got engaged. The couple then traveled to France with their families to get everyone acquainted while they waited for Julia's K-1 visa to come through.
RELATED: '90 Day Fiancé: The Other Way': Jenny Must Find A Way to Stay in India Before Her Visa Expires
But between all the flights and immigration fees, Brandon doesn't have much left in his savings. So when Julia arrives, he plans to continue living in his parents' home to save money.
"When I went to see Julia the first time, I was definitely in the plus when it came to money," Brandon told 90 Day Fiancé producers. "But now, I've found myself at more of my credit card limits. I paid for both of us to go to France. I paid for us to both go to Iceland. And I paid for all this stuff in the K-1 visa. I spent almost $10,000 in seven months. And she's out of work at the moment. So, yep, I need to kind of support her. And so, I've got myself in a bit of debt."
Brandon's parents refuse to let him sleep in the same room with Julia
Ron and Betty met Julia in France. And while they are happy for their son, they aren't quite sure about Julia's intentions.
"We really enjoyed our interaction with Julia," Betty said when talking to 90 Day Fiancé producers. "She seems like a lovely person. But I mean, I've got to admit, both of our radars are still out because we just don't know that her intentions are for Brandon, and has his best interests at heart."
And with Julia coming to stay in their home, the couple refused to let Brandon sleep in the same room as her. "I'm not caving about them staying in the same room — at least not at this point. Betty confessed. "Because it's just an accident waiting to happen. I just have to keep encouraging them to, you know, do things responsibly. And hopefully, maybe, they'll embrace it. If not, at least I can say I tried."
'90 Day Fiancé' fans react to Brandon's parents' request
After seeing Brandon and his parents discuss his separate sleeping arrangement with Julia and their conversation about birth control and condoms, some 90 Day Fiancé fans were stunned.
"This dude is mad about not being able to share a room with his [girlfriend] because he is 27," one Reddit fan wrote. "Uh yeah YOU ARE 27 AND YOU LIVE WITH YOUR PARENTS!!!"
"I still can't believe he's 27," another Redditor added. "He acts like he's 17. I don't know if it's because his parents are not letting him grow up or if his parents HAVE to be like this because they know how irresponsible he is."
Other viewers suggested Brandon's parents were protective of their only son. "Mother Brandon knows that her son is irresponsible," a Reddit user shared. "This is not the first time she has witnessed his poor life decisions in the past. They watched him go from a positive bank account to credit card debt by making impulsive, immature decisions."
Fans will get to see how Brandon and Julia's first few weeks in the U.S. pan out as the season continues. New episodes of 90 Day Fiancé hit TLC on Sunday nights.